Singapore Wrestling is at it yet again.Before you spladle yourself into confusion; what we mean is they're writing themselves into the book of local sporting achievements and further cementing their determination to increase recognition of the sport.
The 2015 Liew Siow Gian League of Lions Cup (Lions Cup) is being held every Friday from October 2nd to 16th at the Toa Payoh Sports Hall.

To mark this event, we pulled Gabriel Huang, the Operations Manager at Wrestling Federation of Singapore (WFS) aside for a quick interview.
Hey there brutha Gabriel! What is this competition all about?
"Hey Ke'es, the Liew Siow Gian League of Lions Cup is the big brother of the T3 – Team Takedown tournament we host every year in January. The whole idea of the competition is to pit the Top wrestling teams in the Country against each other under Olympic Freestyle rules. We are really fortunate to have Liew Siow Gian, better known as Dr. Patrick Liew who has been a great supporter of the wrestling scene here in Singapore! This competition will for sure be a mainstay of the Wrestling Federation of Singapore and will be organised yearly, perhaps till SG100 and beyond!"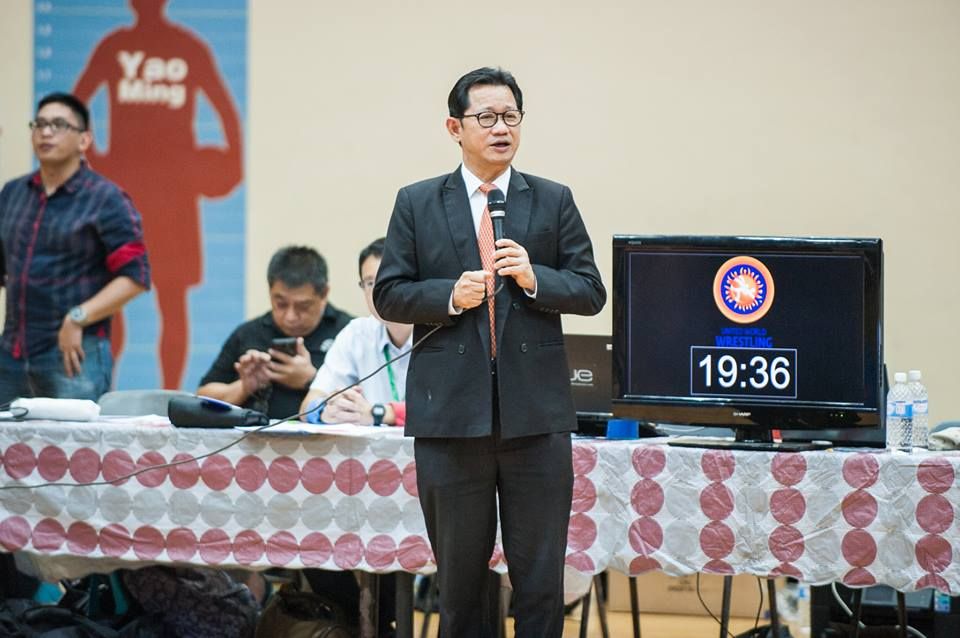 What was the impetus behind the creation of this event?
"Since 2012, WFS has been organising competitions regularly but as we all know, typical grappling competitions take the entire day which can be really challenging to watch, even to the most enthusiastic wrestling aficionado! I got the idea for this competition during my stint in Hungary last year where they created a professional league with the #1 goal of making the sport appealing to spectators! There were laser lights, foreign wrestling superstars competing as well as really entertaining opening and half-time shows from wrestlers performing to gymnasts and even samba dancers! We hope to achieve this one day!"
How did the first leg go and what were some of the highlights?
"The first leg was really exciting and matches were really close. The eventual team scores* were just mere 2 points apart with Team Impact MMA taking the lead with 26 points, Transcendence MMA with 24 points and Team Jagsport closely trailing behind with 22 points. Even then there was some officiating controversy which could have made it even closer at 25, 24 and 23 points respectively! Some of the show- stealing throws were between multiple SEA games Judo medalist Gary Chow and Professor Leke Machado of Impact MMA in the 86kg division. Newcomer Billy who was representing Impact MMA and competing in wrestling for the very first time, went up 125kg division! You just have to watch the matches yourself!"
*Click here for results
Scouting for new talents is usually prevalent at most domestic sporting competitions. Is that what WFS is also hoping to achieve here?
"Talent scouting is always one of the top priorities for WFS and this competition is no different except that this time we really wanted the wrestlers to enjoy themselves and build a strong comradery with their teammates while providing spectators with an enjoyable experience!"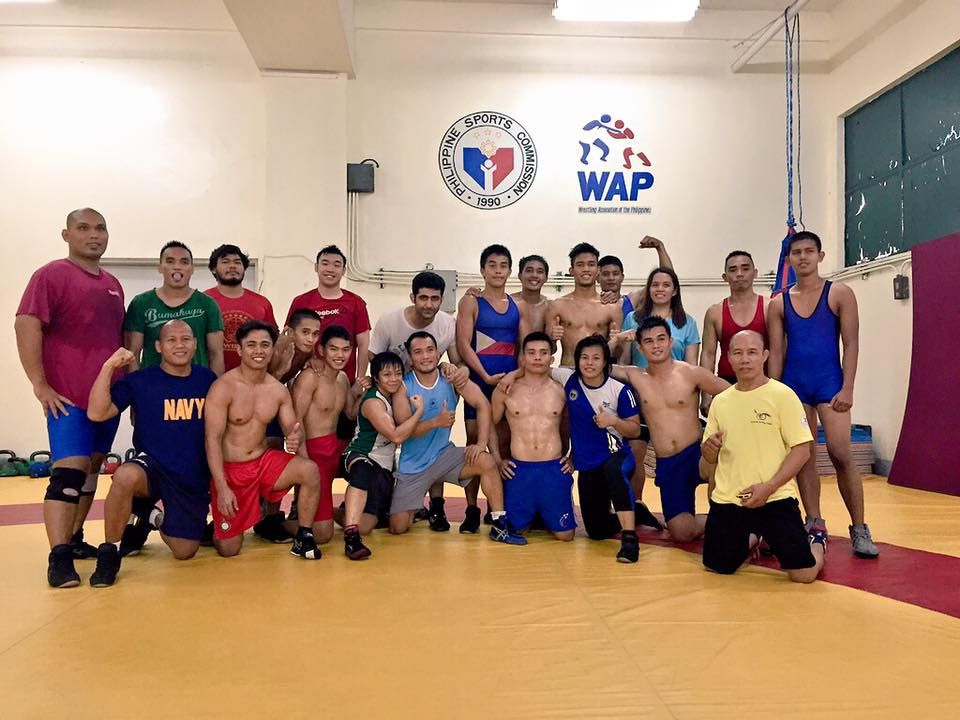 Speaking of talents – what have our National wrestlers been up to brutha?
"Three of our National wrestlers, Eddy Khidzer, Oscar Tan and Hidayat Haron just returned from a joint training camp stint in the Philippines where they were exposed to some really grueling training sessions with our friends from the Philippines Wrestling Federation. Some of the other national wrestlers who also cross train in multiple styles have won themselves medals at the recent Asian IBJJF Championships in Japan!"
Thanks for your time as always brutha! The mat is open if you want to add anything.
"We would definitely like to take this opportunity to thank one of our ardent supporters and sponsors, Dr. Matthew Kremer from Balmoral Chiropractic Clinic who has been providing our National wrestlers with the most effective injury prevention and management care!"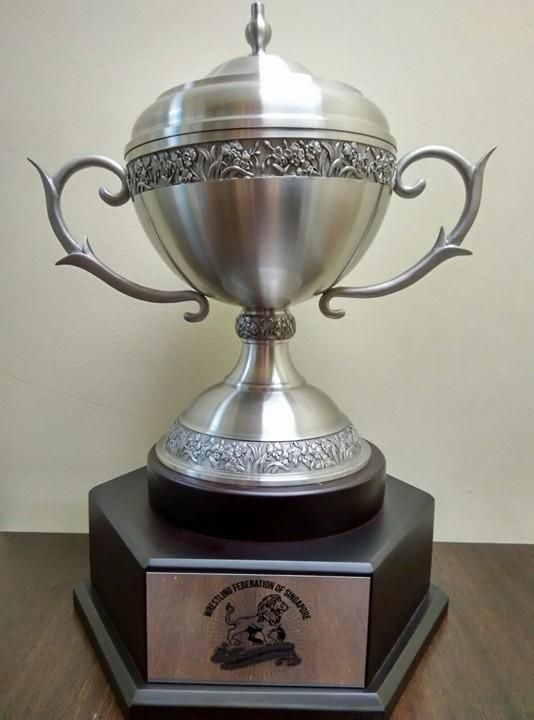 And with that, he was off preparing for the next leg of the competition. So do head down folks and lend your support to these amazing athletes!
Photos Credit: Wrestling Federation of Singapore