Based in Japan, ABC Cooking Studio is launching in Singapore on 24th April 2015. Learn how to cook your very own Japanese gastronomical delights!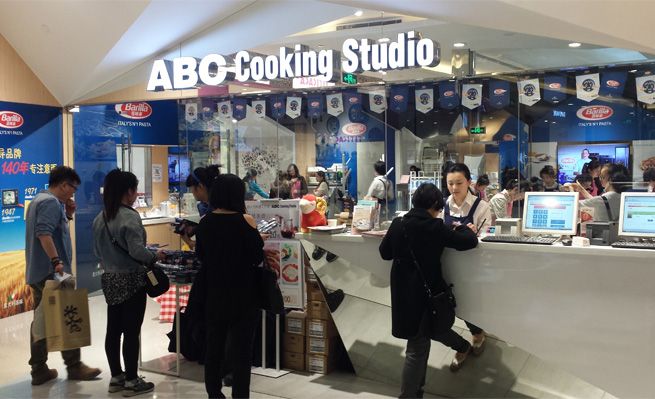 Over the course of time, food has evolved from just being a staple need to a culinary experience and more. We mentioned 'more' because all over the world the interest in food – cooking to be specific – has seen a rise in the number of cooking classes and participation from both women and men alike.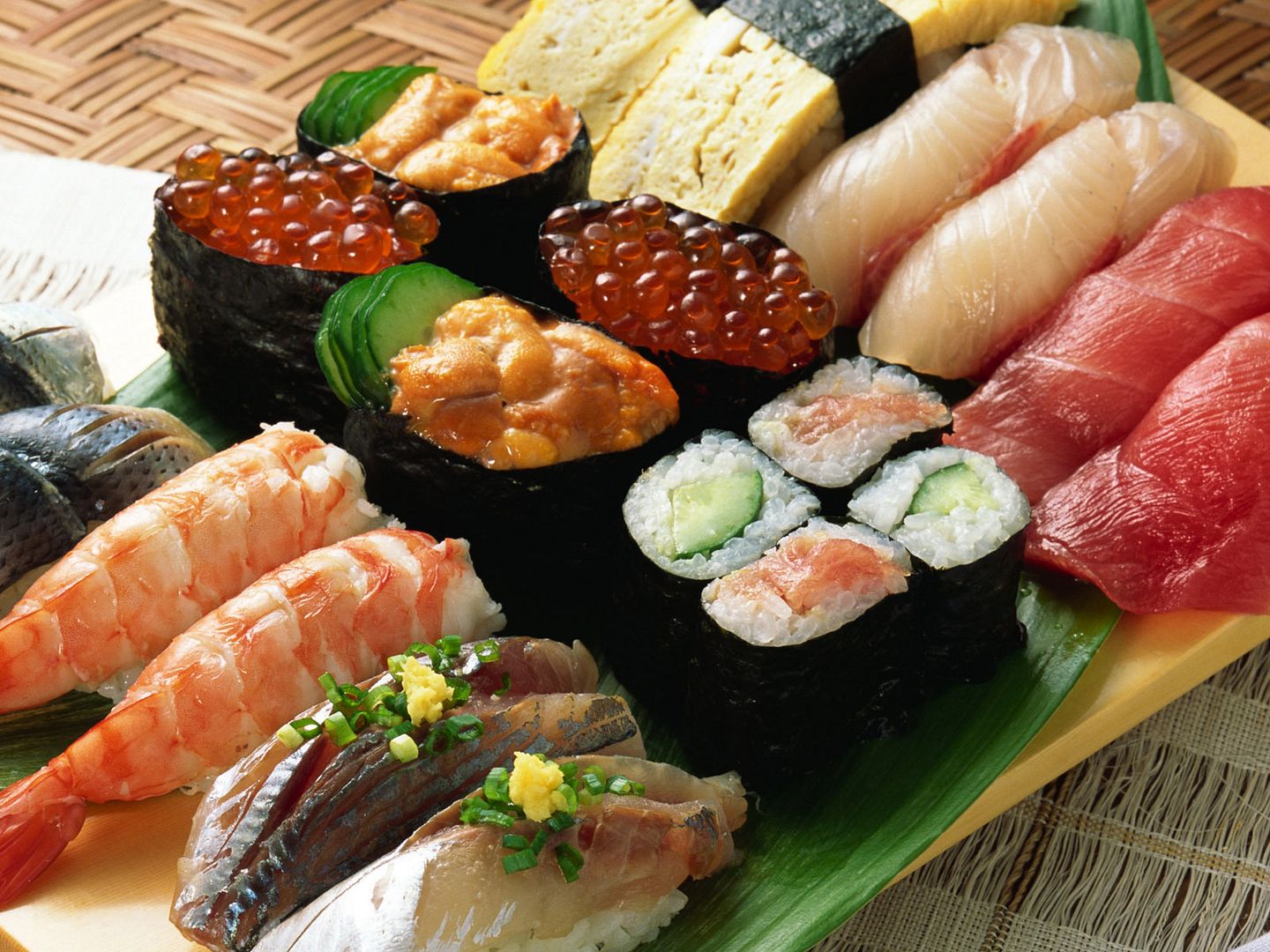 When it comes to gastronomical delights, Japanese food is arguably one of the common denominators on every one's lips and appetite. Indeed, the delectable offerings from the Land of the Rising Sun appeal not only to Asians but people globally.
Some say cooking is an Art while others believe it is more of a Science. But whatever it is, it is no doubt a piece of pie that we'd like to not only eat but bake as well!
ABC Cooking Studio
ABC Cooking Studio as the name implies is where people with interest in the culinary art gather and attend cooking classes. Based in Japan, it has more than 124 cooking studios in operation. Recently, an event was held to commemorate its opening in Singapore, scheduled to launch on Friday 24th April 2015.
ABC Cooking Studio started out as a small cooking school in Japan's Shizuoka prefecture back in 1985. It has since grown into an internationally recognised brand name with branches in Korea, Taiwan, Beijing, Shanghai and now Singapore.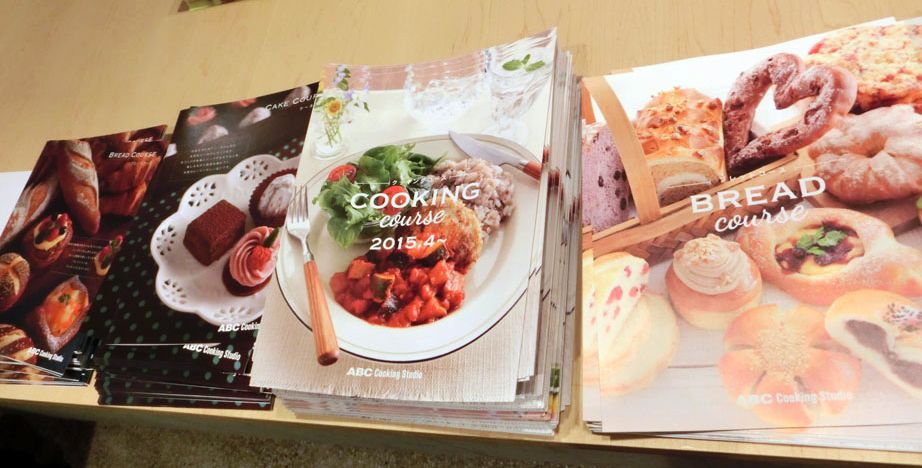 At the event, guests were made privy to the various cooking courses available. These include:
– Cooking Course (Japanese and International Cusines)
– Bread Course
– Cake Course
– Kids Course (For children aged 4 to 8)
– Wagashi Course (Japanese sweets/confectionary)
'Happiness' is the idea and impetus behind the founding of ABC Cooking Studio'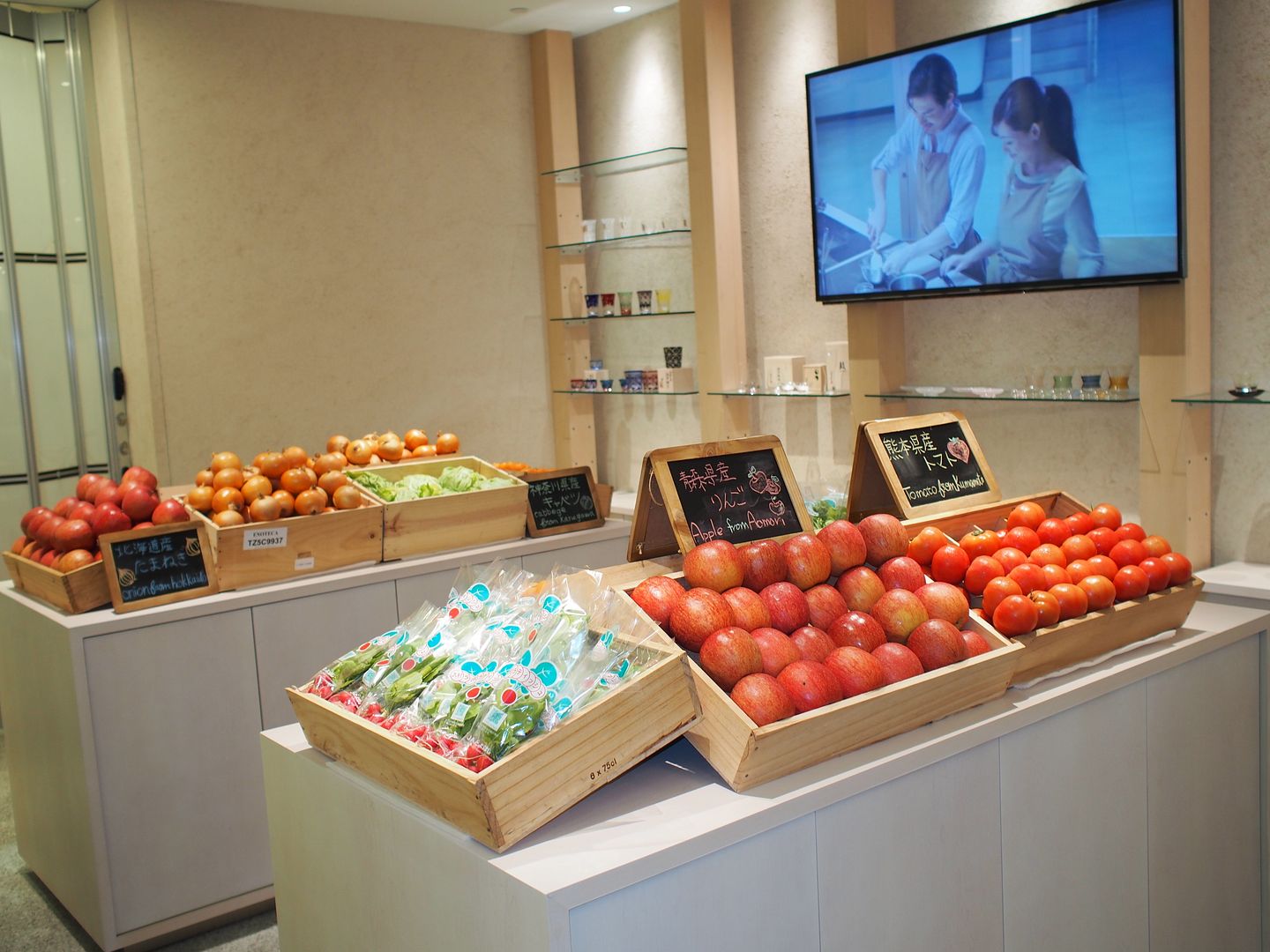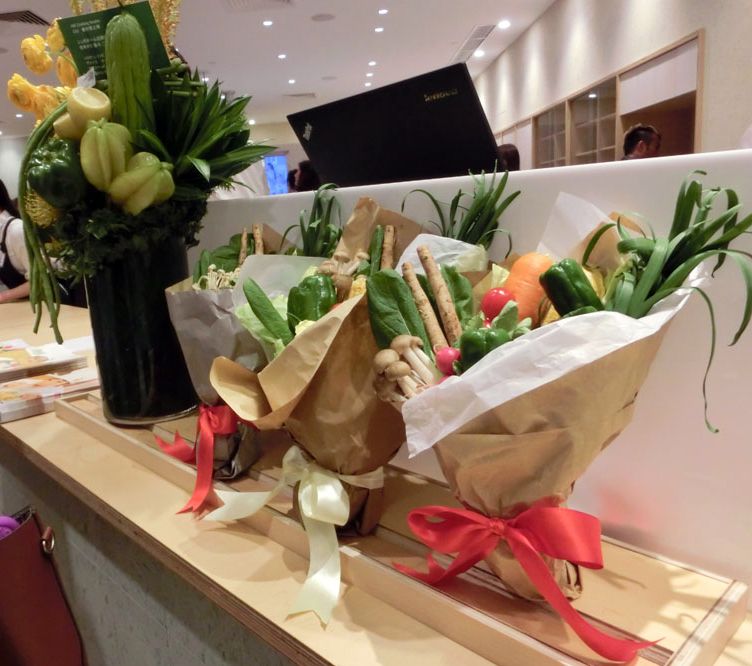 Through home-cooked meals, we can bring and share this happiness with our loved and close ones. This ideology is extended to kids as well perhaps to instill the importance of such holistic needs. To encourage this belief, the tables in the studio, which is made up of 2 sections, can be adjusted to cater to children's need.
Guests were not only treated to cooking demonstrations; they were also informed that the fresh and high quality ingredients used in classes are found commonly in the local supermarkets, shops and wet markets. This certainly spells good news for many in attendance.
The cooking lessons are generally conducted in English or Japanese and with a ratio of 1 teacher to 4 or 5 students, the classes are indeed appealing as it will allow for better understanding and personalised attention.
It was apparent that the event was very much well-received. Many of those in attendance were obviously impressed and excited at the prospect of attending classes.
ABC Cooking Studio Trial Classes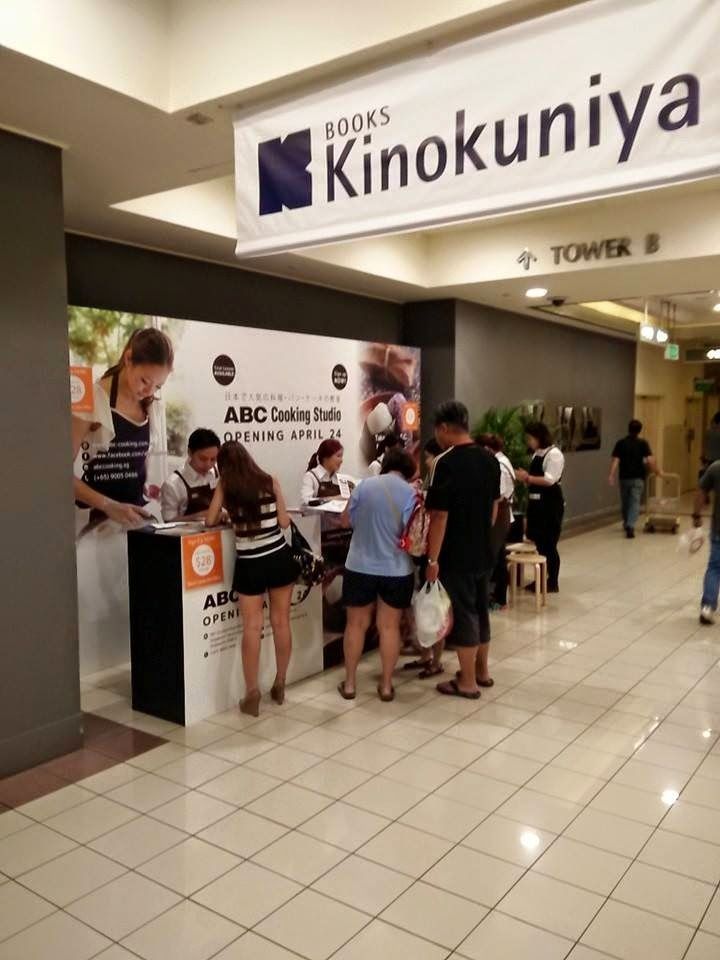 Good news is from now till May 31st, ABC Cooking Studio is having trial classes for those who are keen. Each trial class lasts 2 hours and if you sign up at the ABC Cooking Studio booth located outside Books Kinokuniya (Takashimaya Shopping Centre) by 23rd April, it costs only $28 instead of the usual $48! Or you could just 'Like' the studio's Facebook page and pay just $35.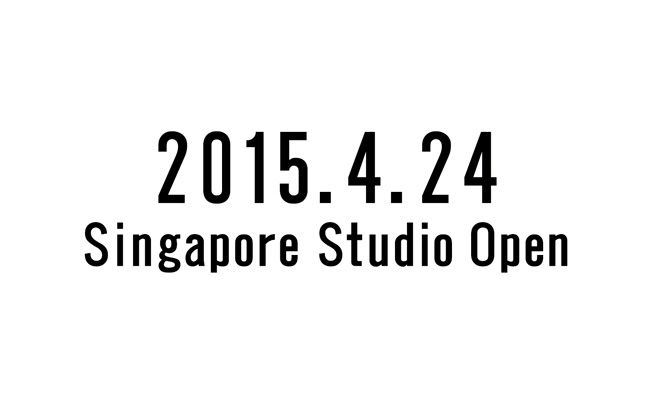 ABC Cooking Studio is planning to open three more outlets in Singapore, and to increase its overall overseas presence from 15 to 50 by the end of 2017.
Takashimaya Shopping Centre
391 Orchard Road #03-12/12A
Tel: 66946104
Website: http://abc-cooking.com.sg

Facebook: https://www.facebook.com/abccooking.sg
Written for MyFatPocket