Aesthetics Asia 2013, Southeast Asia's largest Exhibition & Congress for Medical Aesthetic Disciplines, was recently held from 12-14 September 2013 at the Sands Expo and Convention Center, Marina Bay Sands.
Now in its 5th edition, Aesthetics Asia rode on the success of its predecessor last year where attendance grew by 30%. This year, over a period of 3 days, more than 120 exhibiting companies and brands were represented, showcasing the latest products and technology in the field of aesthetics. Aesthetics Asia 2013 also hosted workshops from the leading aesthetic practitioners, which enabled visitors to experience up-close and practical demonstrations of the latest techniques and procedures. The congress program covered 3 core tracks, namely Aesthetic Plastic Surgery, Aesthetic Dermatology and Anti-Aging Medicine.
Day One: Exclusive Advanced Facial Anatomy and Injectables Workshop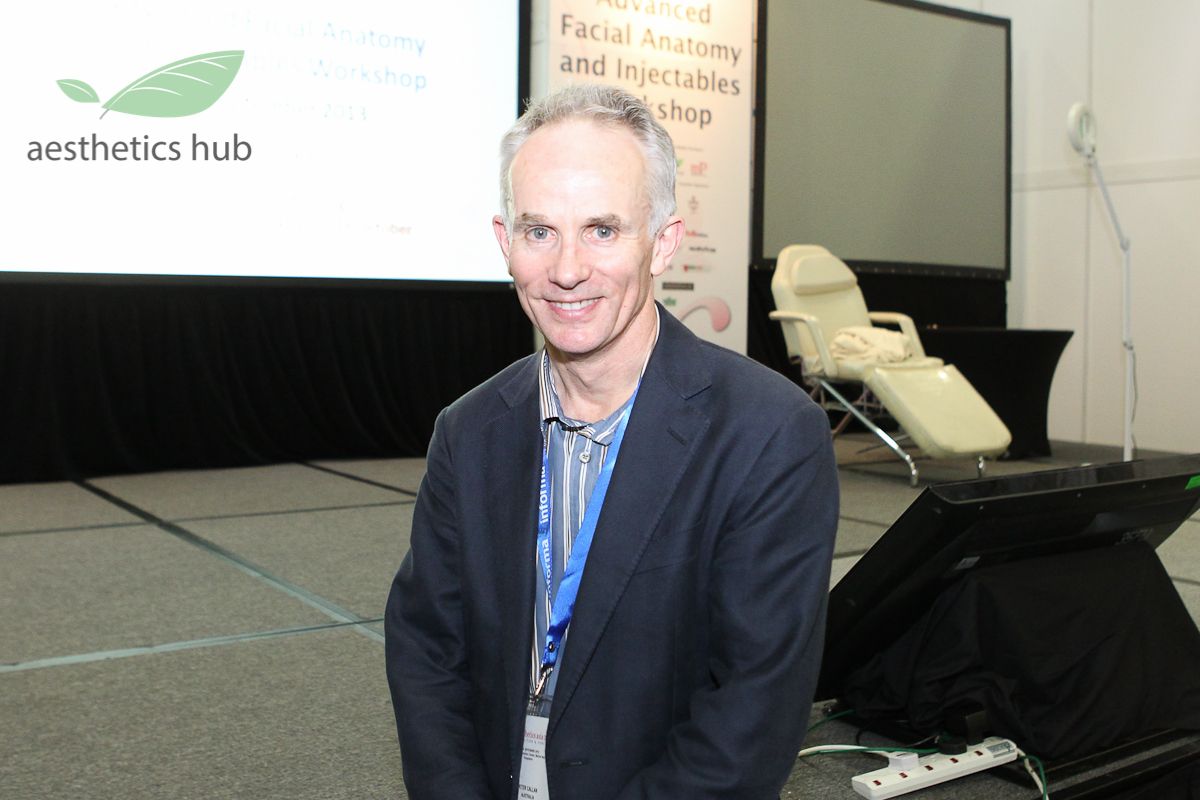 Dr Peter Callan
Dr Caroline Low (Singapore)
The host of exhibitors and esteemed speakers drew much excitement and interest, and the anticipation of the first-ever 'Advanced Facial Anatomy and Injectables Workshop' was undoubtedly the key highlight. The workshop featured live in-depth demonstrations using a dissected cadaver-head and was presented by renowned plastic surgeons Dr Peter Callan (Australia) and Dr Por Yong Chen (Singapore).
The workshop gave participants an unparalleled insight into the inner components of facial anatomy; the workshop also included a comprehensive demonstration of facial injections by specially trained Singaporean practitioners Dr David Loh and Dr Benjamin Yim.
The opening of the Anti-aging Medicine Congress was presented by Dr Caroline Low (Singapore) who is the Committee Chairman and covered the topic on 'Testosterone Deficiency Syndrome (TDS)'.  Dr Low presented valuable insights into the impact of TDS and its treatments.
Dr Sanjay Kapur (United States) then delivered his outstanding speech, 'The Validity and Clinical Relevance of Testing Hormone Levels by Serum, Saliva, Urine or Blood Spot'. Dr Kapur spoke on the best practices in hormone testing in relation to different factors and conditions. The session was engaging with the introduction of the in-depth medical findings shared during the congress. The numerous astute and experienced speakers were certainly engaging and the depth of information shared was a vital component in each of their presentations, which not only addressed key issues but also raised more awareness about the topics.
Dr Peter Tunbridge (Australia) in particular was forthcoming in his findings and research (both published and on-going). His speech entitled 'Is the Metabolic Syndrome Just a Manifestation of Diabetes and Are We Looking at the Wrong Parameters to Diagnose It?' was delivered with much enthusiasm and conviction, raising possible effective diagnostic solutions and inroads into the prevention and treatment of diabetes.
The host of astute and experienced speakers was certainly engaging.