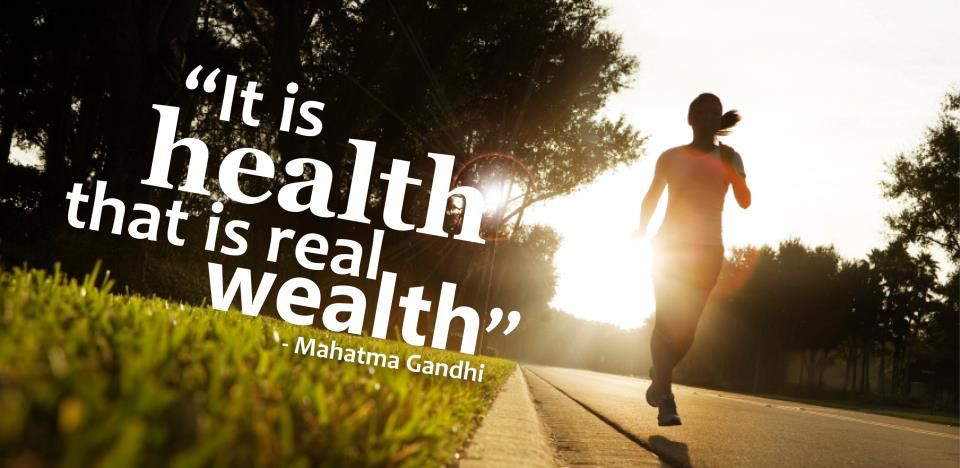 The sheer numbers of fitness clubs, gyms, yoga studios, online supplement stores and other health-related businesses in existence today, arguably seem to lend credibility to the adage. Meanwhile in the United States, the continuous rise and consumer interest in health and fitness is set to increase jobs availability in the industry by 23% over the next 10 years!
They say that there is a coffee shop on almost every street in the world and business is (pardon the pun) 'hot'. But the same can also be said about the health and fitness industry and some may even argue that business is even hotter than your cuppa joe. So in the face of such competitive and fierce business climate how have some weathered the storm and succeeded? And is Health really Wealth, from a business standpoint?
The health and fitness industry is unique in a sense that your customers' loss is key to your business gains – Weight and Loyalty respectively that is. Motivation is amongst several factors that can make or break your business in this field. People need encouragement to help them overcome setbacks and to accomplish new achievements. Motivation can come, for example, in the form of realistic goals that you set for your customer. When you tailor realistic goals in many ways it shows that you know your customer. This personalized treatment can only be good for customer loyalty and retention.
Fitness First, the world's largest health club operator
Fitness First has rolled out a unique personalized service for its member in its UK outlets. The 'Star Guest' alerts staff if a member's attendance starts to decline and also provides member's history as well as their reasons for joining the club. This information enables staff to better understand the club's members.
With such initiative, it's not hard to see why Fitness First stands as one of the few at the forefront of the health and fitness club industry.
Proper nutrition is important to a healthy lifestyle
The number of health supplement stores both in physical form and on the ecommerce platform is testimonial to that awareness and need. GNC, Holland & Barrett and Bodybuilding.com are a few examples of household names that have made their mark in the industry.
Here in Singapore, one online health supplement store that has truly made its mark is NutriFirst.net who scored a huge success on the rising fitness trend with a reported $5 million earnings. The company's focus on service, detailed product consultation and customer retention programs contributed much to its success.
The rising health concerns and climate change have made consumers the wiser when it comes to food choices.
For example, consumers these days would give serious consideration to buying produce from suppliers with good farming and eco-friendly practices. Going green is all the rage it seems.
Whole Foods Market, Inc. is a giant in the natural and organic foods industry. With stores in the United States, United Kingdom and Canada, this American supermarket chain has been at the forefront on the industry since the 80s.
Recently, it announced a new loyalty program that will be implemented in time for the winter holidays next year. This new program is hope to widen their customer base and improve their share of the natural and organic foods industry.
The continuous rise in consumers' health and fitness interest don't look to wane anytime soon. In fact, with the changes (erratic even) in global climate and increased ageing population, the concerns will only be heightened.
For businesses in the industry, it presents an opportunity to not only educate but also reap major benefits. Knowing your customers is key.
When everything is in place and set in motion, Health can truly lead to Wealth.
Written for ConsumerStrategist.com