June 10th
is a date in history not to be forgotten. Fight sport fans were treated to an amazing night of fights, thanks once again, to the folks at

Singapore Fighting Championships.

One of the most anticipated fights of the night was undeniably the bout featuring Muhd Ridwhan, whose third professional fight (and first on home soil) was about to set the roof on fire. At the weigh-ins, he left us with a premonition of what's to come when he indicated he would get the job done in four rounds.
"People may hear your words, but they feel your attitude."
– John C.Maxwell
And the rest as they say, is history.
In this first part of our "Catch-up" series, we managed to corner #TheChosenWan in-between rounds of his daily schedule. It's been awhile since the SFC 3 event, let's check in on what he's up to.
"Hey man! Since SFC 3, I had some time to catch up with family and friends, loading up on prata, watch movies, some training and eating more prata again. I wanted to do some fishing but haven't really got the time yet but I plan to do that after SFC 4, which is scheduled to happen in November. Life is short you know so I also try to do other stuff and not just boxing. All about balance."
"A punch is all it takes to end a fight."
For any athlete, performing on home soil can be equally nerve wrecking as it is exciting. Ridwhan stood tall and delivered just like he promised. So how did he psyche himself up? "I guess there will always be expectations and that can lead to unnecessary pressure. The thing is, my opponent and I both trained hard to win – nobody wants to lose. A punch is all it takes to end a fight. There is always the probability that I can get my butt kicked in the ring, or knocked out, which can be pretty embarrassing. I come to terms with that; accepted it and think "Hey! We all gonna die one day anyway. So just you know, chill and take it easy. All this will past eventually". In a weird kind of way that takes off the pressure and makes me enjoy every moment of it."
On what was going on his mind as he took the walk he added, "I walk to the ring, still feeling anxious but slowly I will start to be calm and confident. I've been in such situations before where I have people wanting to see me win and then some others who want to see my face smashed (to pieces). But honestly, so what? I'm here to fight and all I need to do is show up. The plan was to always hit my opponent more than he hit me (that's kinda obvious I guess). With all the expectations gone, when I win, it's pretty exciting!"
"At Legends, we don't want to just play the sport. We want to change the game…"
The man is not only an athlete. Outside of the ring he runs Legends Fight Sport, a boxing gym with a partner. So what's brewing there?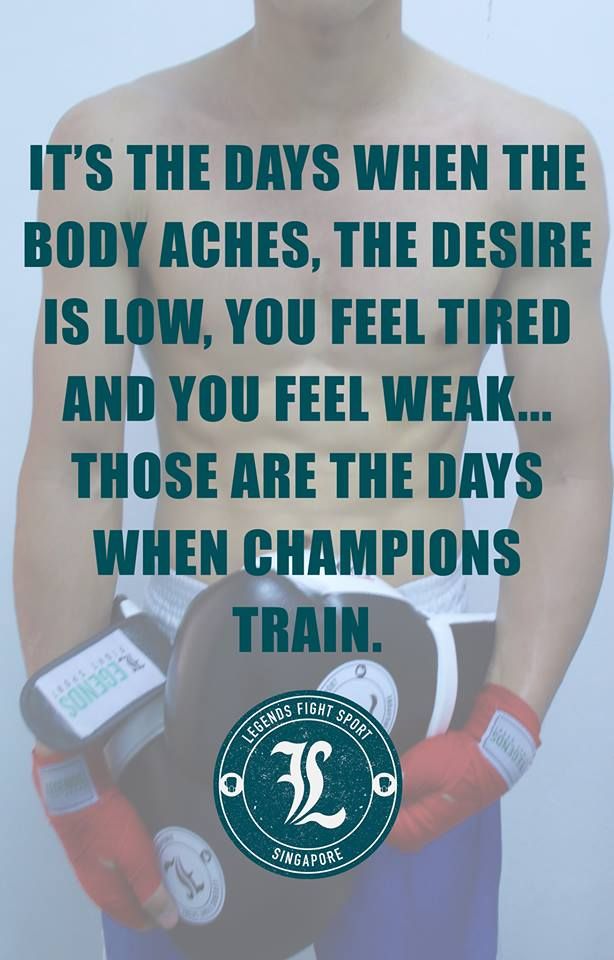 "We have been real busy with things at Legends. We are growing so much! People from all walks of life are walking through the door and it's an amazing feeling to see people more accepting with boxing as a means to get fitter and stronger. We also have more people coming up to us and telling us that they wish to compete one day. At Legends, we don't want to just play the sport. We want to change the game, make a difference and take it to another level."
Currently, he's preparing some of his amateur fighters for fights in China, Malaysia and Mongolia. There's also the quarterly Singapore Boxing Federation (SBF) boxing tournament set to take place at the legendary Farrer Park gym on July 30th. "Also not forgetting our next event, Legends Unleashed, happening on 10 Sept. We have two boxers from Thailand flying over to go against two of our fight team guys so that will be another challenge. We've also been constantly working hard to do our part to develop the local boxing scene and do stay tune because we have bigger surprises lined up!" Ridhwan was quick to add.
"They give their people hope and something to dream about and that is truly amazing."
Regardless of one's chosen discipline, you will have your sporting heroes. Athletes you wish you could have been front and center at when they took to the arena. And Ridhwan has his as well.
"Some of my favourite heroes are Muhammad Ali, Roberto Duran, Chavez Sr., James Toney and Alexis Argüello These guys are just as human as you and me. They talked trash, backed it up, dared to be different, a gentleman in and out of the ring, have great personality and character, fought the best in their era, mentally tough, have a lot of guts and heart and crazy amounts of skill. I admire how they use boxing not only to better their own lives but also make a change in their country during their time. They give their people hope and something to dream about and that is truly amazing. When it comes to naming one fight I wish I could be ringside at, it has to be the first Duran and Sugar Ray Leonard fight. Duran is such a beast and Sugar is so skillful that the fight could've gone both ways!"
As a boxing fan, this writer believes that while champions are made in the gym, legends are made in the ring. It's not only about winning your fights or defending your titles; it's also about how many times you stand up when you get knocked down and how you deep you're able to dig to truly understand and overcome your weakness before celebrating your strength. Given the dedication he puts into his craft – who knows one day, his fights could just be the stuff of legends and inspiration for someone out there.
We'd like to thank Ridwhan for his time and as always; the athletes deserve the parting words. "Thank you! I have to thank GOD for the opportunities I've been receiving for without Him, I won't even be here doing the things that I do. Thank you Mama for your prayers. Thank you Team Legends, you all are awesome! Not forgetting the man behind SFC, Arvind, and my coach Rey, thank you for always thinking of new ways to kill me in training. Coach Kadir has always been and will always be an inspiration to me. My S&C coach, Arab from Juggernaut Fight Club and kettlebell conditioning coach, Hayati from AlphaFit."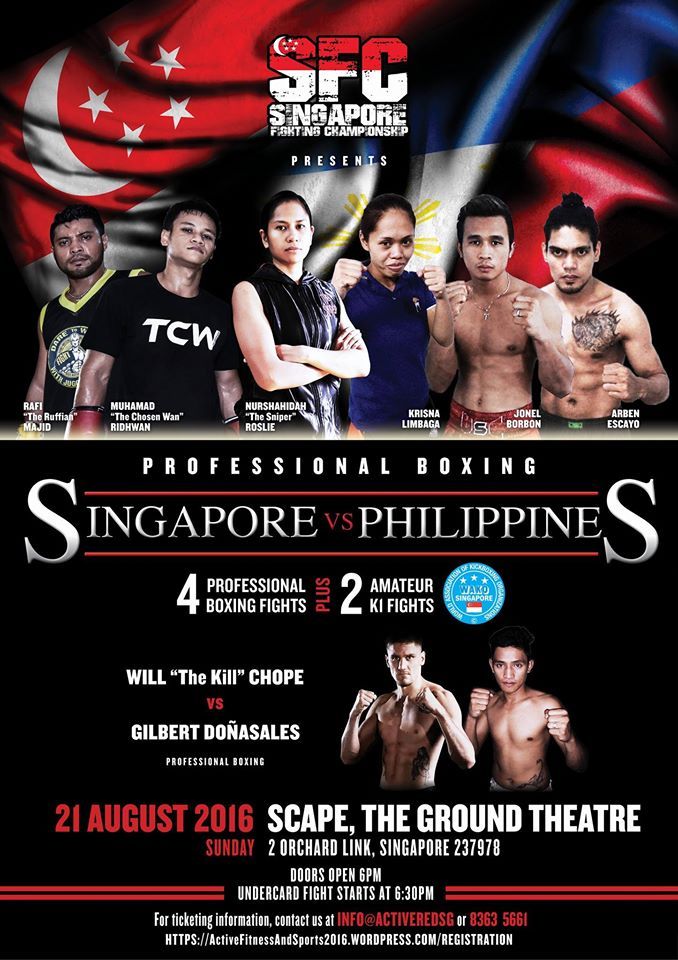 "On 21st AUGUST at *SCAPE, I'll be fighting a boxer from the Philippines. To my family, friends, fellow Legends, boxing fans, crazy stalkers, haters and gym mates who have been showing me nothing but love and support, it will mean so much to see you peeps at my fight. God willing, my team and I will bring back home the win. I also want to take this opportunity to answer this popular question I've been receiving since I turned pro. "Do you have to remove a bone in my nose so that it won't break when it gets hit?" Well, the answer is no. See you all in August!"
Photos courtesy of Ridhwan, Singapore Fighting Championship, Legends Fight Sport & MMA Latest.