A true fighter is defined by the strength of his heart. Landon has had to face many obstacles in his life but with an iron-will and grit determination, he has managed to overcome them, one at a time.
In this concluding part of our interview, he carries off from where he left off.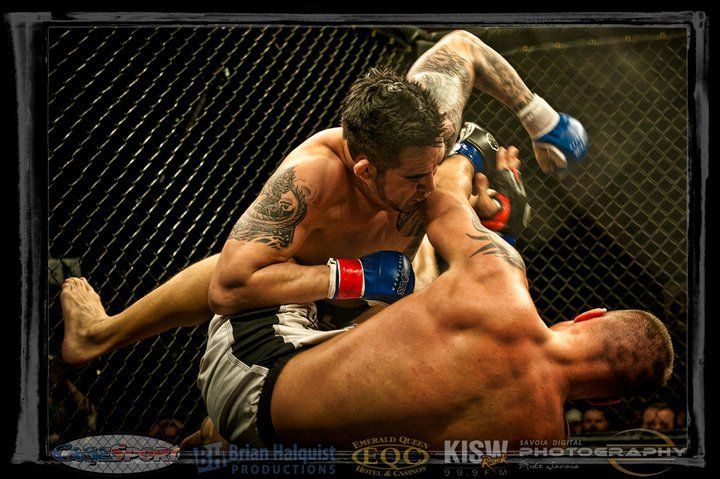 That must have been a very tough period in your life.
"Yea. I needed a positive outlet at this time in my life as I decided to focus on myself and the kids . So I enrolled at Charles Pearson's gym."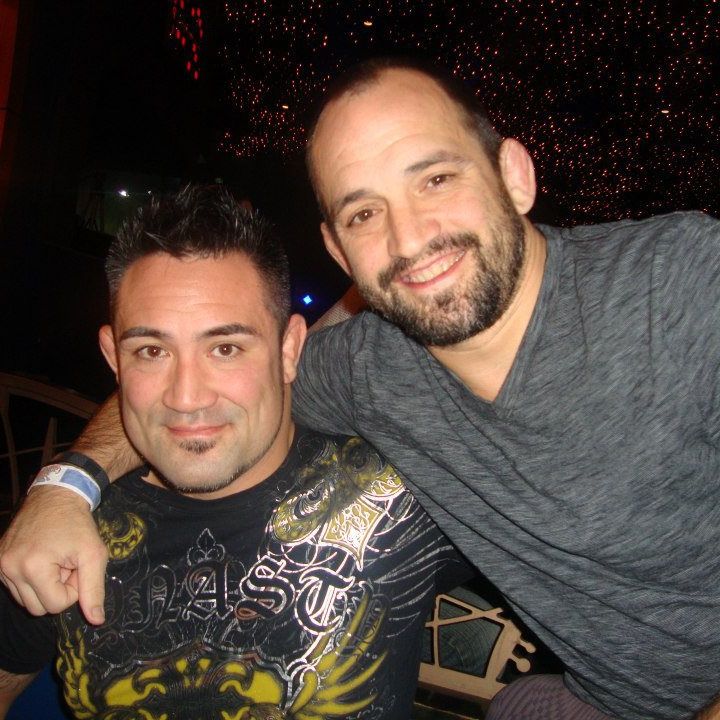 Ah yes! Combat Chaz to those who know him via Lockflow. How was that like?
"I remember the first day like it was yesterday. At that time I was lifting weights and was all 'meat-headed' out and thought I was tough! I walked into his gym all puffed up and said, "Hey I want to fight!" – like he hasn't heard that a thousand times hahaha! At this point of time in my life, I had 18-inch arms and could bench roughly 395 so naturally, I thought I was tough! (Did I mention I smoked a pack a day as well hahaha!) So he says, "Let's see how you do against that kid." He points to this 12 year old kid! I smirked and walked to the kid and Charlie starts us to grappling. Within 30 seconds, I'm screaming as this 12 year old kid heel-hooked me and I had no clue what the HELL was going on! A 12 year old kid just served me, a 22 year old meat head, some mean humble pie. I remember being amazed and instead of being upset I was baffled and decided I finally found what I love and got EXCITED! The rest as they say is history."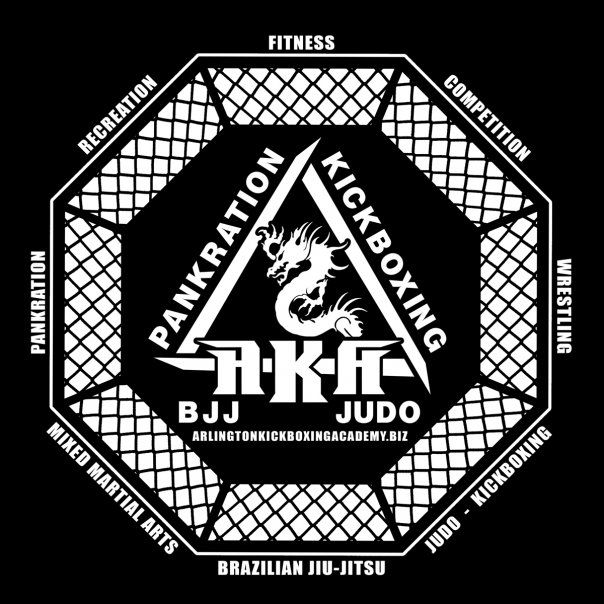 Darn… now that's a "welcome"! How has MMA influenced and shaped your Life?
"MMA has been one of the biggest and best decisions of my life. Before MMA I was lost with no direction. This sport SAVED my life. I was headed in the wrong direction drinking, drugs, fighting etc. It really redirected my focus and showed me in many ways some self-worth, which I was lacking. It really helped me build up self-esteem and helped re-direct my anger. In the beginning I had no actual goal but over the years and through my very supportive mentor Charles Pearson, supportive friends like Aric Wiseman and my beautiful wife Cheryl, kids Haily , Chase and now my little princess Audrina Showalter, I have turned it into a career and now own my own MMA gym – AKA MMA & Fitness in Arlington WA."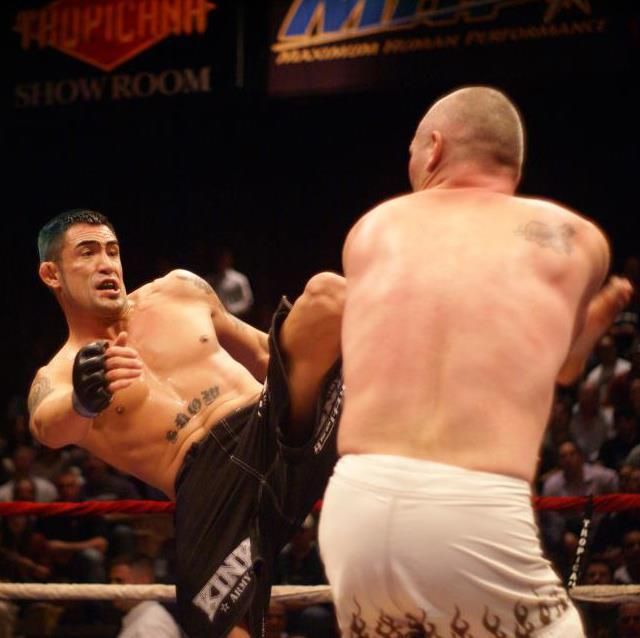 I bet you've had battles and wars in the ring. What were some of the biggest and most memorable for you?
"I have had many wars for sure and some of the best memories came from some crazy fights. Couple of my favs were the ones against Drew Fickett, Steve Bruno, Pete Sell and Chris Leben. For the Chris Leben fight, I took a 3 day fight notice for the "World Sport Fight" title. His original opponent fell out and I jumped at the opportunity. It was a war that went back and forth. I won the 3rd Round where in the process, I bloodied and battered him with punches and up kicks. He told me after the fight that I had broken his nose and cracked his orbital. Chris won the fight on a decision as he was able to take me down but It was an absolute drag-out war! Though I lost that fight, I learned a lot about myself. I learned I had a ton of heart, willingness and love to BANG!!"
"The fight against Pete Sell was a similar story, in a way. I took the fight with 4 days notice and it was for a title shot in Atlantic City. He got the better of me in the ground game and was in control most of the time in the first 2 rounds. The 3rd and final round round was a different story. We exchanged words and "Hi Fives" and went to war! I almost knocked him out a couple of times but it was too little too late. He won that fight on decision. Still it was a blast and a war! My fight against ATT'S Steve Bruno was a different story. I had ample time and trained at a full camp. I was able to secure a unanimous decision win against a future UFC vet from a very respected and world renowned team."
Tell us about the fight against the Drew Fickett.
"For the fight against Drew Fickett, I was training full camp and was in great shape. Prior to the fight, people would ask me what I knew about him and I always replied I have no idea! My coach would tell me who to fight and I would never question his judgement. I was sitting and waiting to do the pre-fight routines when I heard UFCF asking Drew's coach questions about me and he said, "Ah just one of Charlie Pearsons Karate kids, we're not to worried!" So I proceeded to get warmed up and right before it was walk out time, Charlie (my coach and mentor) tells me, "O yeah forgot to mention he's fighting in the UFC next and you're a quick warm up fight for him." Instantly, my heart started pumping like hell and I got nauseous! I walked into the ring and to say I was nervous was perhaps an understatement. This guy's record was 19 and 1 and I was 3 and 3! The bell rang and it was GO time!! Drew immediately takes me to the mat so I up-kicked him a couple times and popped back to my feet. Again he secured a take down but this time he snags a nasty armbar!!! With my (then) new girlfriend (Cheryl – now my wife) watching me for the first time, I was Like "O Hell NO!!!" So I (not quite in the 'smartest way' but I still managed to!) stood up and grunt through the popping joints and powered out of the armbar!!! YES! But damn! He shoots to take me down again. This time though I had a plan and managed to secure a Triangle Choke. 3 minutes into the 1st round, I made Mr Fickett Tap!!!!"
That must have been a high for you brutha! Were there any lessons that you learned in a fight that has helped you as a person, outside of the ring/cage.
"Things I have learned over the years that MMA has taught me I would have to say is that- Anything is Possible, if you are passionate about it. If you come from a rough background and have created negative challenges for yourself, there is still hope. DO NOT LOSE FAITH IN YOURSELF and surround yourself with positive people moving forward! Anything is possible if you want it bad enough. I have also learned how to become a man and learn to make wiser and better choices as over the years and learned the importance of Loyalty, Honor, Respect and Self-worth. In a nutshell, MMA has made me a better man which makes me a better Father, Husband, Mentor and Friend."
Thank you brutha for your time and the privilege of getting to know the man behind the fighter, it's been an honor and pleasure. The floor is yours if there's anything else you'd like to say or anyone you'd like to give a shout-out to.
"I would first like to thank God. I would also like to thank my AMAZING Wife Cheryl Showalter for all the love and support and always believing in me, my Best Friend and Mentor Charles Pearson for trusting and believing in me and making this possible. Then of course, my beautiful kids Haily, Chase and Audrina who fuel me every day!! Thank you for the interview. I also want to thank all the MMA fans who keep this sport Rockin !!!"
It has certainly been a privilege and a humbling experience for this writer. The trials and tribulations of Life will never cease but if we can muster the strength to face them chances are, we will come out stronger and more importantly wiser. Perseverance and humility fuels our inner strength and with it, we will roar with the heart of a Lion. Rock n Rollah Landon Showalter!