Amelia Tan Arsenic (aka. Amelia Arsenic or Destroyx from Angelspit)  is a twenty something musician, artist, designer, art director and stylist has an ambitious aim for her website: "I aim to inspire, provoke debate and share my knowledge through regular posts about the wonderfully decadent, eccentric and dark visually exciting world that we find ourselves in."
Obsessed with the colour red, polka dots, the letter X and Russian Constructivism, she loves to collect ridiculously high heels, vintage stockings, corsets, latex and antique medical equipment. Chances are if it's subversive, audacious or red (preferably all three), she will be enamoured by it. She loves typography, Sonic Youth and big hair with an equal passion.
Amelia Arsenic is involved in apparently more than just the one pursuit.
Other than the website www.destroyx.com, which is used as a platform to promote her interests, she has also started a new makeup line called Miss X Aesthetic Laboratories, runs an advice column on the site, is a visual design in both photo and video shoots, is in an industrial cyberpunk band called Angelspit and is also involved in the running of a record label called Black Pill Red Pill.
Other people are also able to contact Amelia through the website to post their own art and advertise, as well as collaborate with her on other projects. Fans are also able to buy Amelia's self-designed and made products through her website, which includes jewellery, clothes, art, cosmetics and even music.
Her label called MissX Aesthetic Laboratories is an accessories label from Australian designers Amelia Arsenic and ZooG, who have their studio in NYC.
With a background in graphic design and rock'n'roll (the duo are also in the industrial cyberpunk band Angelspit), the debut range is a fusion of medical imagery with a pop culture twist. Featuring a striking palette of red, black and white, the collection is a heady mix of bleeding hearts & lips, dripping scalpels, nurse crosses and elaborate neo-baroque imagery.
The Miss X brand also boasts a cosmetics division, for those that like their colours loud and their make-up fierce.
Amelia certainly knows how to rock and roll hard!
Hi Amelia, thanks for taking time out of your busy schedule to answer our questions! For someone who's young, you have your own band, your own makeup line and in addition to all these, you do designing. That's really impressive! At what age did you realize this was the path you wanted to take? Was there a defining moment where you thought "this is what I want to do when I grow up!", or had you known all along?
Well I've always been a super creative person from a young age. My parents always encouraged me to express myself, be it through art, music or dance so being creative has always come naturally to me. I've also always seemed to have an entrepreneurial streak, so my career is the outcome if you put the two together.
I think that when I was growing up I instinctively knew that I was going to have a career in the creative industries, because art classes were always so much more interesting than math (which I was terrible at). I am a person who is incredibly driven by a strong desire for self expression, so I don't think an office job was ever an option for me.
Are your parents supportive of your choice of career, seeing how it's less than conventional?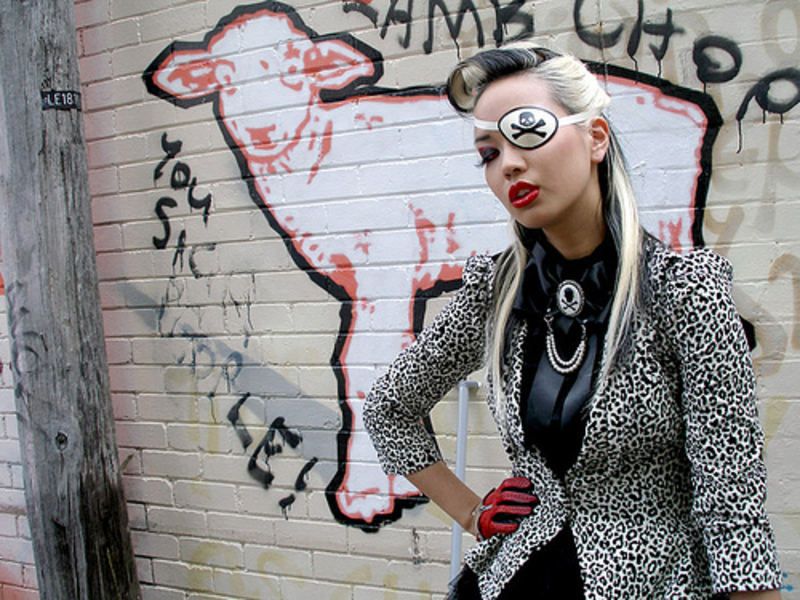 They are to an extent and have always encouraged me to be creative as a child in art, music and dance. Like most parents they want me to be happy, yet also be able to support myself which I have been able to. I've got a few career paths in the pipeline at the moment as I'm not putting all of my hopes in the one project.
My parents have always valued tertiary education, which is why I pushed myself to do a double degree at university while also pursuing a career in music and in design. I think it's important to keep your options open and have skills to fall back on, especially if you undertake a career which some might perceive as being risky, such as one in music, or you can really be limited if it doesn't work out in the future. Having said that,
I believe if you have enough passion and drive you will achieve success in the career that comes naturally to you.
Do you have any advice for young people who want to go into the "less conventional" path but are faced with parental objections?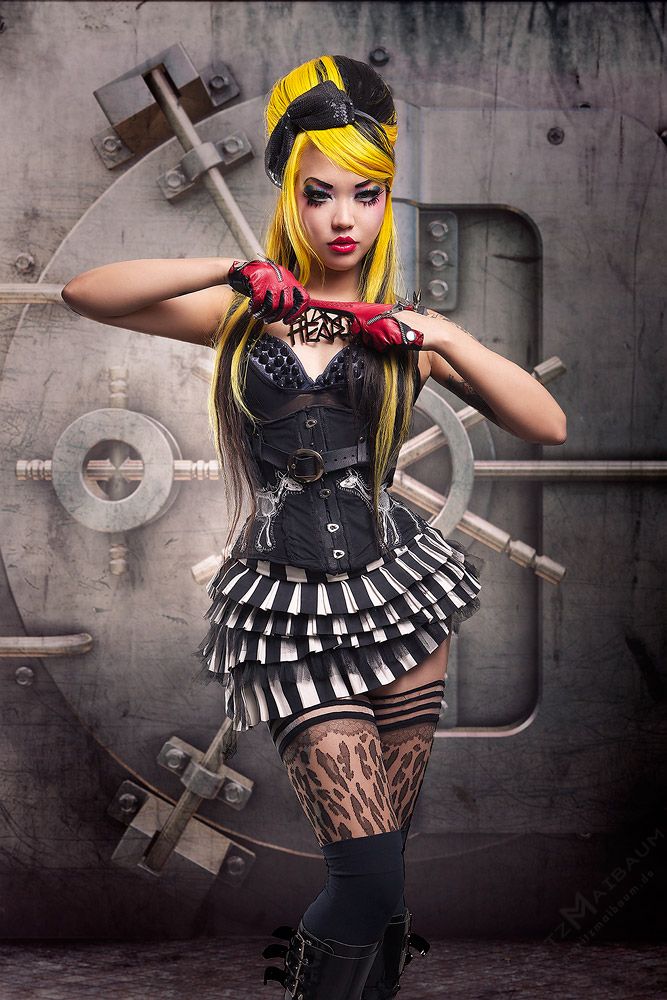 In the end you have to choose what's going to make you happy in life. It might seem logical to want to appease your parents and fulfill their ambitions for you in life, but if it's not what you truly want to do, you will probably resent your career and become quite bitter about it.
My advice for young people faced with parental objections, is to try to have a calm conversation with them about what you would like to do and explain that you will have a much better life if you enjoy what you do. I always think that you will produce better work if you are doing something that you love, so why taint your work by not being able to put your heart into it?
It will often be quite hard to change parent's opinions, but ultimately you only have one life to live, so you have to figure out if pleasing your parents is worth sacrificing your own career ambitions for.
You have an incredibly unique sense of style. Where do you get your inspiration for your looks from? Who would you cite as your artistic influences?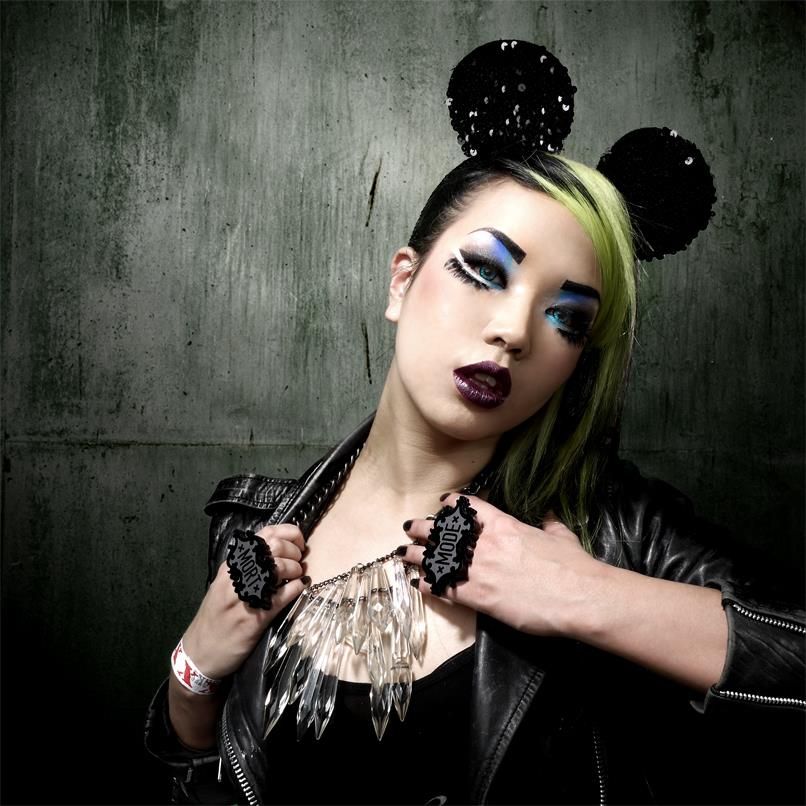 I'm inspired by anyone that displays a lot of passion in their lives, so I'm more inspired by interesting people I see on the street and people that dress up in clubs more than by trends in magazines. My favourite designers are (the late) Alexander Mcqueen, Gareth Pugh, Jean Paul Gaultier and Vivienne Westwood. I also enjoy wearing a lot of indie designers, particularly those working in latex like Jane Doe Latex, Atsuko Kudo and Vex Clothing. I have a strong penchant for medical based clothing, so I have a strong affinity with the London based designer Freyagushi.
When I create a lot of my looks I often think about a character that I might assume when wearing that particular outfit. I'm always interested in borrowing looks from history and giving them a contemporary twist and my favourite thing to do is to juxtapose opposing elements, such as having incredibly elegant hair while wearing ripped, punky clothing or wearing bondage restraints over an expertly tailored tuxedo jacket. It's all about mixing it up.
Would you say that the music your band creates is an extension of your personality and fashion sense? How so?
Well it does make sense that a large element of the Angelspit's music is an extension of my personality because a lot of what we sing about is based on personal experiences, but I wouldn't say it's an extension of my fashion sense.
The music, I believe can be appreciated separate to the aesthetics of the band. I do think though, that fashion is always an important part of branding music. Musicians are often remembered by their appearance as much as they are for the songs they release.
What are some of the difficulties you faced starting out with your makeup line and cutting an album with your band? Did you ever think of giving up your dream at any point of time?
There is usually at least one thing that happens every day that nearly makes me want to give up. Having to be self motivated and push through creative, financial and personal barriers is difficult every day. It's a risky career to have and isn't for those that like to be told what to do, or expect a pay check for every hour worked. Instead it's one where you will have to work hard, show initiative and not be afraid to fail and take risks.
The difficulties I've faced have mainly been financial, as my dreams are often bigger than my budget allows. Every time I'm preparing for a photoshoot I always want to create more extravagant and better costumes and sets, however more often than not my budget never allows for it. So instead, I have to figure out creative ways of achieving my visions without the big price tags.
Putting out our last CD Hideous and Perfect was extremely costly and personally very tiring. Not only did we have to raise all of the money to produce and press the CD and shoot the video, we had to save a lot of money in advance to tour the USA which ended up being very costly.
I think the most difficult thing is trying to figure out how to pay the rent and live a good quality of life while also being wise about investing your money back into your business. Most of the time we opt to sacrifice our quality of life for our art, which sounds pretty melodramatic, but that's the way it is!
What would be your makeup/fashion tips for those of us who are less daring with the way we do our makeup and wear our clothes?
I think experimentation is key. Being daring with fashion means something different for everyone (for example for me… perhaps wearing the colour purple would be a challenge because I NEVER do it!). However I think it's important to always shake up your routine every now and then and try to pull something off that scares you.
Life isn't worth living if you are too afraid to make mistakes… and with fashion, who cares if you try something out, only to realize that it doesn't suit you? The best thing that could happen is that you've found something that does suit you, and the worse thing that could happen is that you find that you don't look that great and thus you simply don't repeat the experiment!
What do you hope to achieve in the next 5 years?
I'm hoping to release a few more Angelspit albums and go on to do bigger and better tours around the USA and Europe. I've also got a few side projects up my sleeves to be released over the next couple of years. For Miss X Aesthetic Laboratories the plan is to continue expanding the makeup and jewellery ranges and gain distribution into retail markets internationally.
I would also like to concentrate more on my personal art and publish a few art zines and perhaps hold a few exhibitions. Whatever I end up doing, I want to create with passion and encourage others to do the same!
If you could only choose to concentrate on one creative aspect, which would you pick? Makeup, music or design, and why?
Definitely design as it's the skill that comes most naturally to me. I'm a visual person at heart and that's my number one passion so if I could only continue with one it would have to be that!