Krystal Choo is one example of a successful woman entrepreneur with an iron-will. She is the CEO and founder of Wander, a travel app for singles that is still seeing a continuous rise in subscribers. We were delighted when she agreed to take some time off to answer some of our questions.
To be a successful entrepreneur you start with a dream, an idea and find your niche. You have to be savvy (financially and socially even) and most important of all, you MUST have a strong will. The business world does not discriminate especially when it comes to failures.
Hi Krystal. Do share with our readers a little about yourself, perhaps something that not many know even?
"I am good at making a lot of mistakes. I am also good at picking myself up after I fall. Other than that, people generally say I am energetic, candid, annoying, and inspiring.

We read that the idea for Wander came to you when you were looking for traveling buddies. How did it go from there and what's Wander about?

Wander is a travel app for singles. The team behind Wander is made up of singles and/or travellers. I would like to say that we worked hard brainstorming, but honestly the idea just happened since we were acutely tapped into travel trends. The team loved it, hundreds of people validated it, and we got down to business for our would-be users!"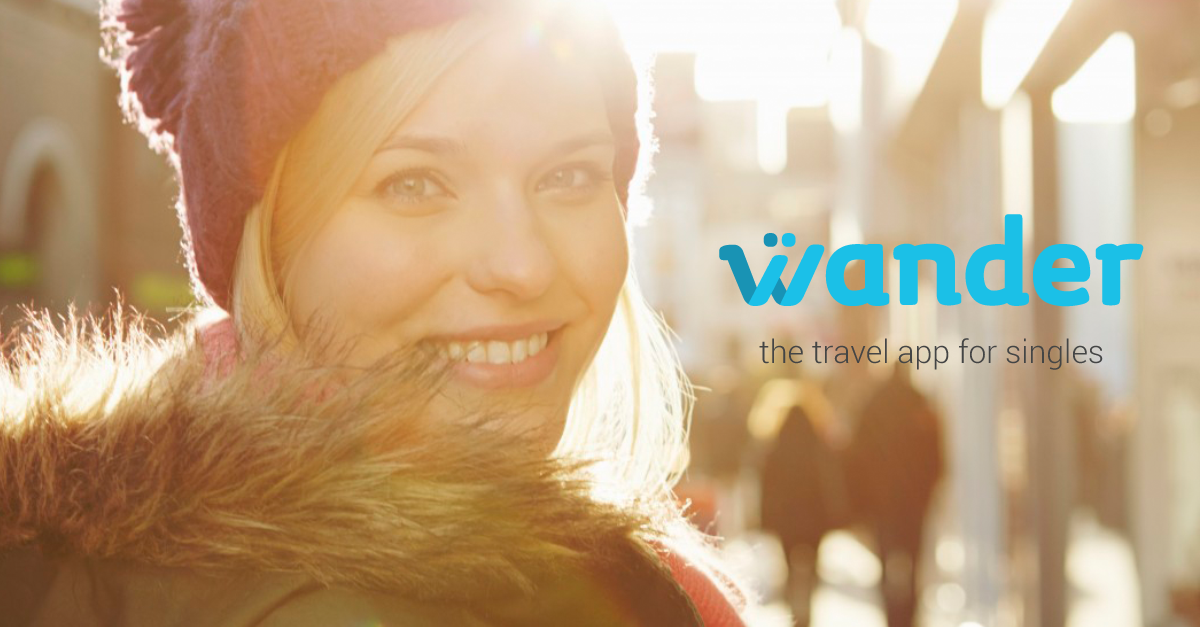 What were the driving factors behind setting up your own business?
"I think when you do something as drastic as ignore the standard career path, you need to be extremely honest with yourself. What do you really want? Money, prestige, power, freedom? The more specific you are, the easier it is to motivate yourself with those goals during tough times, which will happen.

Here are my top three professional driving factors:

1) To create something new – this doesn't exist, or while there is a need, it is not served well
2) To create something good – this helps people, delights people
3) To achieve financial autonomy – I come from a humble background and want a big family in the future. Providing for them and the autonomy to make decisions freely, instead of compromising due to circumstance, drives me.

I've never worked harder or longer hours yet I've never been happier."
How do you think Wander can help women of today?
"Women today are independent, adventurous and empowered. Wander helps single women find travel partners who are fun and open-minded just like themselves. Finding another single woman could help with security and cost of travel (sharing rooms, transport and getting better activity deals). Wander is also for women craving a unique travel experience – learning about a new place in the company of a captivating new friend who is also single!
 Women today are all about carpe diem. Wander is about seizing the day with someone new."
In your personal opinion and experience, how do one prepare themselves mentally, financially and spiritually to run a business?
"I've been incredibly lucky along the way. I think it's because I'm too stubborn to be unlucky!

You know, I never believed it would be that hard when I started. Research what you're getting into – talk to founders and learn about their journeys. News articles of huge acquisitions and rich founders are a bubble and often hides gruesome stories of massive struggle.

Be emotionally secure.
The one thing that kept me sane was going in knowing that business is not your identity. That meant if I failed, it didn't mean I was a failure. Knowing who you are and what you are capable of outside of work will get you back up when you've fallen for the 99th time."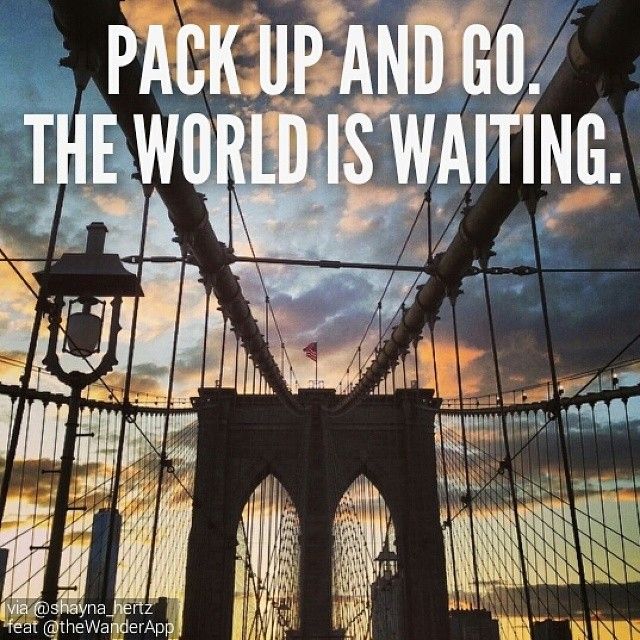 "Be financially ready."
"Know how long you can survive; will you work on this for 6 months? 2 years? Be prepared to be frugal – no shopping, no fancy dining, no holidays. Build a budget and stick to it no matter what. I thought this would be easy. I turned down friends who wanted to go for drinks. I couldn't split the bill on dates. I couldn't get my family gifts for their birthdays. It started to get very hard. Your loved ones need to be supportive of your journey. 

Keep your energy positive.
Be prepared to cut off anyone who brings you down. Even friends complaining about daily life sapped my energy. Without motivation, nothing gets done. Your energy is all you have. Protect that fiercely. 

Be humble. 
Your beliefs will be challenged almost daily. Know how to ask for help, and ask for it often. I pretty much put my pride in a box in a dark room and locked the door! It helps to have thick skin. Other than the above, it is pretty much like jumping into ice-cold, deep water. Shocking, terrifying and exhilarating! If you get to the reward, it will be sweet. If you don't, you'll be stronger and smarter than before. Just keep your eye on the goal and keep swimming. When in trouble, yell for help!"
Any advice for women who are ready to set on a travel adventure on their own (or with a stranger/friends)?
"You can't get lost if you're not really going anywhere – notice the small, beautiful things, and have lots of fun!

 Fun aside, always meet someone a few times before you travel with them, so you get a sense of whether they are safe and suitable travel partners. Wander brings online what is already happening offline – you should still employ common sense and safety measures! 

Researching local customs and expectations of my destination helps my physical and emotional preparation for the trip.

Get a local SIM card as soon as feasible. It's usually cheaper than overseas data rates and helps you stay connected in a new place (just in case).

Use Wander to find other women to travel with if you're new to travelling – having someone around helps with culture shock!

Keep an open mind and enjoy the quirks of your travel adventure, both place and people, and make new friends easily. Most moments are better shared."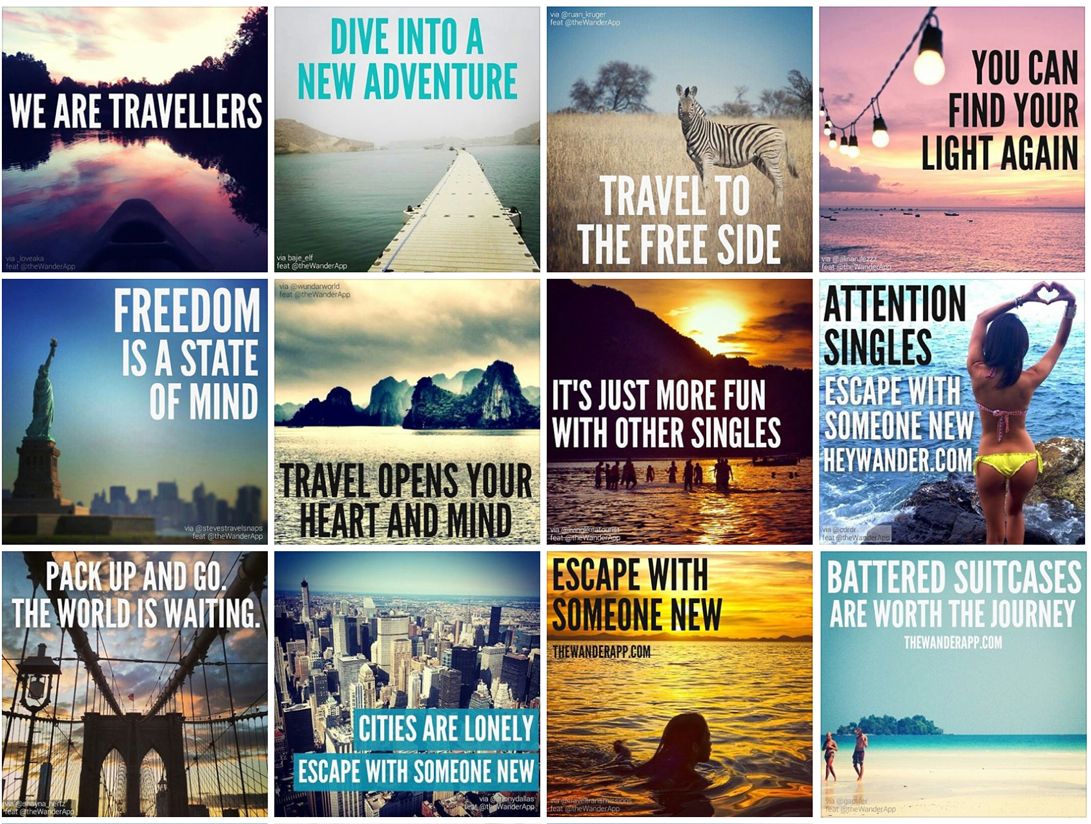 Krystal is indeed an example of how ingenuity and determination coupled with a savvy business mind can lead to realizing your dream and success. The Wander app encourages people to be bold and live Life. It truly embodies the spirit of adventure while subtly reiterates the importance of connection. After all, we all live under the same big sky and to be successful, one must be connected.
Written for Lactacyd "Veni, Vidi, Vici" contest