As I was working on this article and reminiscing about MMA fights I've witnessed, it occurred to me that the ones I fondly remember always took place in a ring.
Call me old school but there's something about fighting in a ring that does it for me and I meant that as no disrespect to any cage fighters. After all, it takes nerves of steel to even turn up for a fight.
Recently, I attended a press conference organized by The International Association Diamond Fight (IADF) or 'Diamond Fight' as its more commonly known in the fight scene. The press conference was held to promote an upcoming event scheduled to take place on October 5th at the Resort World Convention Centre, Sentosa. Dubbed 'Diamond Fight – Singapore vs. World', it'll feature a total of 9 fights, a treat for fight fans indeed. The fights will take place in a ring. You can read about the IADF, the event and what transpired at the press conference here.
My attention at the press conference was focused on the 3 fighters that were present. All 3 representing Juggernaut Fight Club, a fight gym tin Singapore that's reaping success in fight events both locally and abroad. Despite their grueling training sessions for the upcoming fight event, Will TheKill Chope, Emilio Urrutia and Syafiq TheSlasher took some time out to answer a few questions from this fight fan.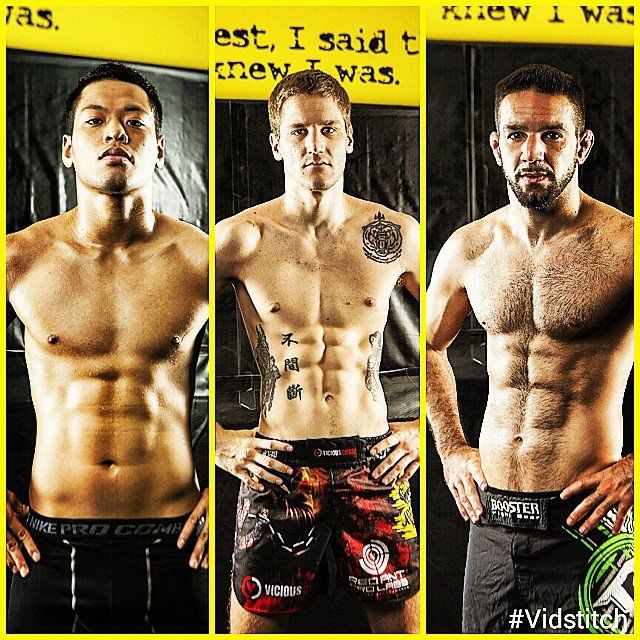 Good day gentlemen! Kindly introduce yourselves & how you got involved in MMA
Will: My name is Will Chope some people know me as Lanky Madness or Will The Kill. I was a MMA super fan from an early age. But the reason I started fighting was, after I was discharged from the military I had nothing else to turn to. So I bought a 1-way ticket to Asia to naively try and become a pro fighter.
Emilio: My name is Emilio Urrutia and I am a Brazilian Jiu Jitsu purple belt from Miami Florida and I was hooked to this sport after my first proper sparring session!
Syafiq: Hello, my name is Syafiq Bin Abdul Samad A.K.A Syafiq "The Slasher". I'm 21 years old, Singaporean born and bred! I was always bullied when I was younger and never dared to fight back. When I was 14 years old, I got slashed by a group of gangsters. After that incident, I wanted to change my life and wanted to do something out of the ordinary. One day I saw Muay Thai fighters on a reality TV show and that was when I knew I wanted to be a fighter. I started with Muay Thai and Boxing. I made the transition into MMA about 3 years ago.
What are some of the ups & downs you've been through on this journey bruthas?
Will: Anytime you lose an MMA fight it is the worst feeling in the world and sets back your career. But the biggest up is every time my hand is raised and win, you move one step toward to your goal and feel so good it is hard to compare that kind of happiness to anything else.
Emilio: Winning is the up of all ups! No better feeling on earth. Dealing with a loss or watching a teammate take a tough defeat really hurt probably more then anything else but bouncing back and fighting through the good and bad is really important cause it's part of the game.
Syafiq: Some of my ups was being the first Singaporean to win the IFMA Asian Muay Thai Championships back in 2010 and all my victories in my MMA career, notably my recent win against American Kenny Thompson via knockout in the1st round. It wasn't always sunshine and rainbows as I did get knocked out by Gyo Pyung Hwang from South Korea in my 3rd MMA fight but I definitely learned a lot from that fight.
What's your most memorable fight?
Will: Losing to Max Holloway was one of my most memorable. It was my UFC debut and I came up short and realized I have a long way to go before I can call myself a high level fighter.
Emilio: My most memorable fight is probably my second amateur fight. I started out 0-1 and I lost the first round pretty bad, getting my face punched in pretty good. I ended winning cause the guy didn't respond to the bell after the 2nd round. After losing pretty bad and winning in that fashion was pretty cool.
Syafiq: It has to be my MMA debut in DARE FC against a tough purple belt in Donald Tong from Hong Kong, I won that fight via Triangle Choke in the 2nd round and I wasn't even expecting to submit him but nonetheless I was over the moon when I tapped him out.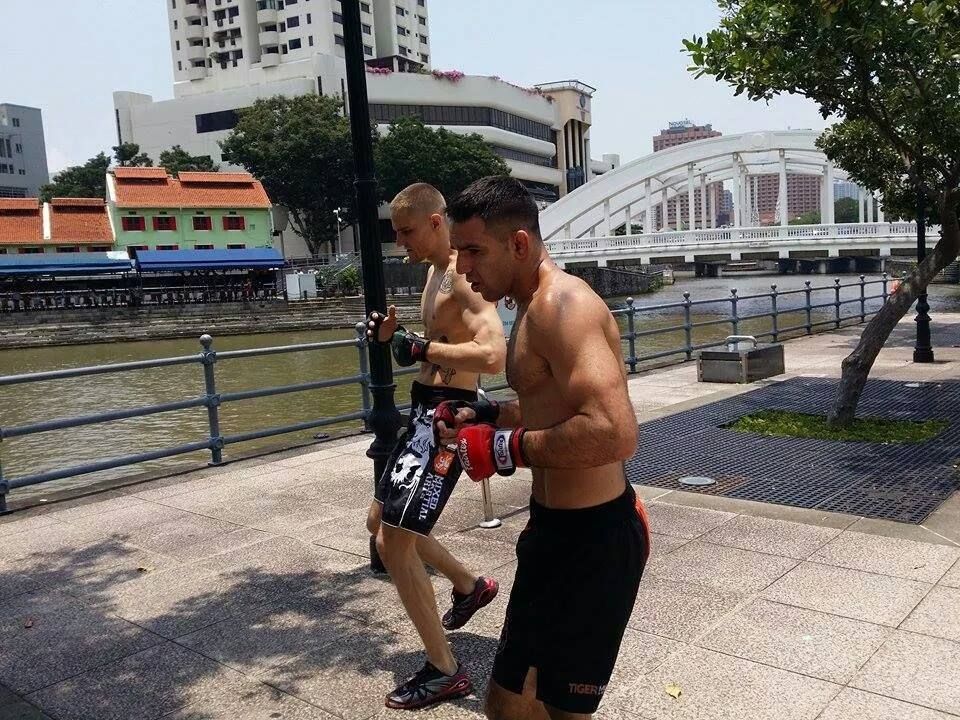 This one's for Will and Emilio. It can get a little tough being away from home. How did you guys adjust to this chosen path & what's the hardest part about being away most of the time?
Will: I tell everybody America is where I am from but it is not my home. I love Asia with all my heart and for nearly my entire adult life I've been living in Asia and I can't imagine living anywhere else. Asia is my home. The only hard part about traveling all the time for training and fight for me is the fact I don't get to see my kids as often as I would like. But I make the sacrifice knowing that I am fighting for mine and their future.
Emilio: It's definitely been hard at times. I came to Asia for a planned 4-week trip and it's been 14 months since I've gone back. Living in Asia I can pursue my dream and passion for the martial arts. It's hard not seeing my family and awesome dog but in the end, I'm living a life beyond my wildest dreams so it's a small price to pay.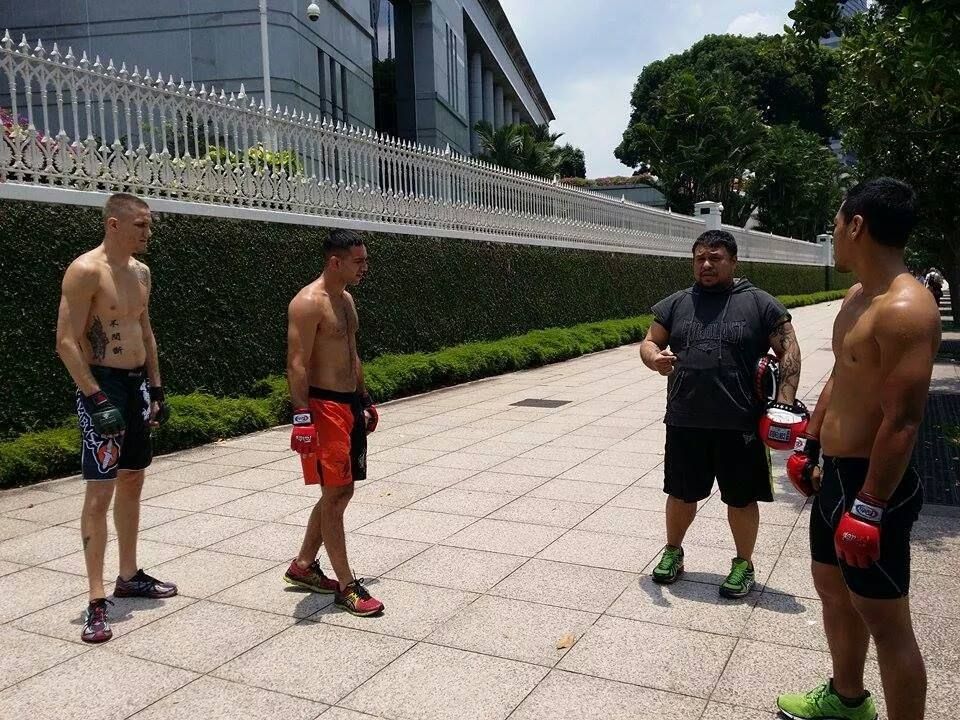 Brutha Syafiq, a lot of local athletes I know give you props & respect for having the balls to stick to what you're doing. How do you keep doing what you do brutha?
Syafiq: Thanks a lot man, I just put in the hours every day in the gym and when the opportunity arises, I do my best to get the most out of it. I've always been dreaming to be a world champion one day, be it in Boxing, Muay Thai or MMA and I will do my best to achieve that soon, God willing. That's what keeps me going.
5th October, Resort World Sentosa, Diamond Fight. How's the preparation going & what can fight fans expect from you guys?
Will: I have been working my striking a lot so I am hoping to give the fans a devastating finish if all goes according to game plan!
Emilio: Training has been awesome the preparation at Juggernaut has been fantastic and I'm planning on running right through my opponent and making a statement for the next person who thinks they want to fight me.
Syafiq: The training camp has been going great, all I can say is that fight fans will be entertained when we go out to fight on 5th October!
Thank you for your time bruthas. Anyone you want to give a shout out to?
Will: I want to thank my gym Juggernaut Fight Club here in Singapore. Everyone there is so supporting, we are all like a family and we all train so hard together. I couldn't have done it or continue to do so it without them!
Emilio: Shout out to my family at Juggernaut Fight Club! My main sponsors Sabai Gi and Shady Teez. All my family teammates and friends in the 305 aka Miami for all the love they show me
Syafiq: Thank you brother, it was a pleasure. Big shout out to Rich Nutrition for all the awesome supplements that they provided us with throughout this camp! First I have to thank God for everything and big thanks to all my training partners, team mates and coaches at Juggernaut Fight Club, Arvind The Juggernaut, Will, Emalo, Major, Jia Wei, Kai Xiong, Shiren and Tiffany and the others who I forgot to mention (you know who you are) for pushing me and all those beatings you guys gave me! And Hezra for helping me out with the miscellaneous stuff!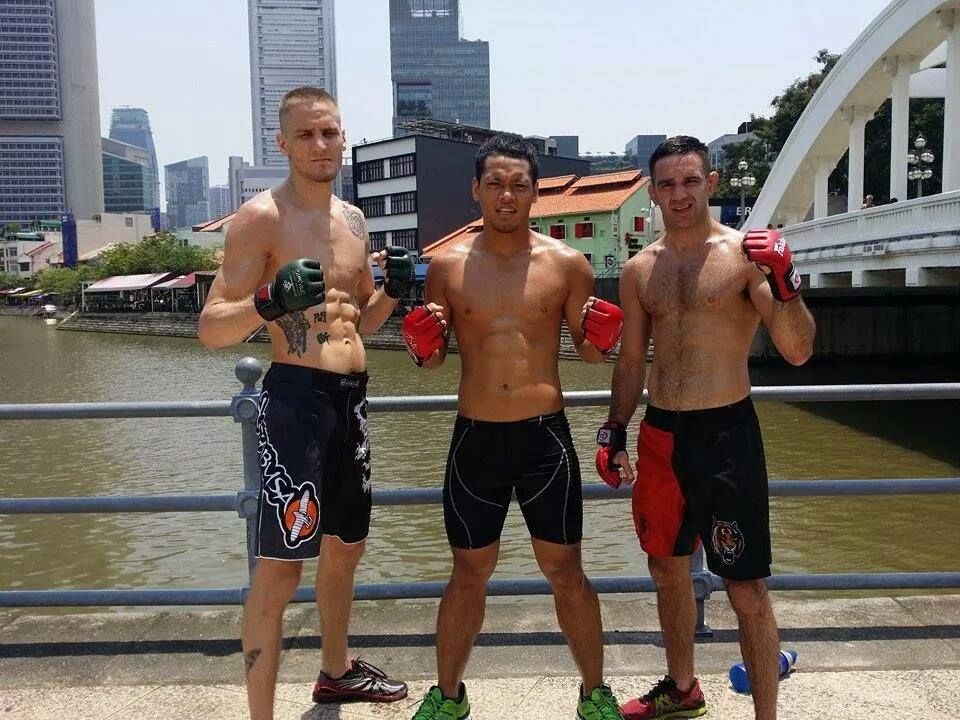 Fightsport is not just a job, it's a lifestyle. The amount of hardwork, dedication and sacrifices the sport demands from its practitioners most often weed out the wannabes from the real McCoys. Only the strong survive. For Will TheKill Chope, Emilio Urrutia and Syafiq TheSlasher, whatever they've put in gets tested each time they fight. But given the determination these 3 warriors possess and the immense support from all corners, I'm pretty sure their hands will be raised victorious at the end.
Good Luck. God Speed. Rock N Rollah!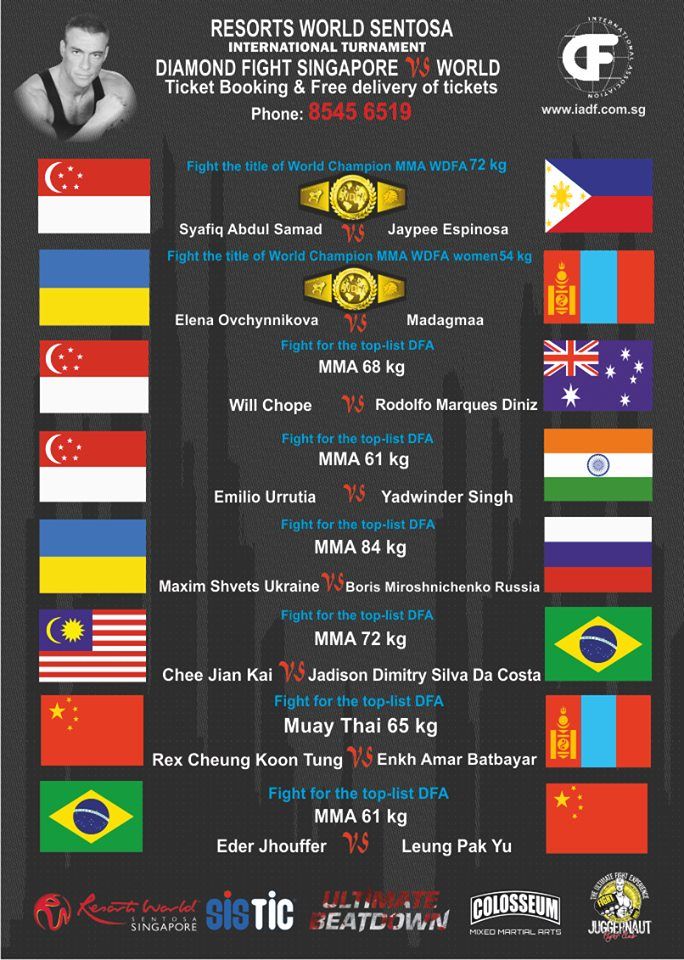 Event: Diamond Fight – Singapore vs. World
Where: Resort World Convention Centre, Sentosa
When: 5th October 2014
Info: http://www.iadf.com.sg