Boxing is a brutal sport. The agony, the broken nose, bruised ribs and crushed egos – the list is endless. And that's before you even step into the ring for an actual bout.
"As much as I love boxing, I hate it. And as much as I hate it, I love it."
– Budd Schulberg
But if poetry could truly be put in motion then the boxer is the protagonist to what the art itself can be akin to a playful charlatan in every stanza. Where everything can (and usually does) happen in the blink of an eye.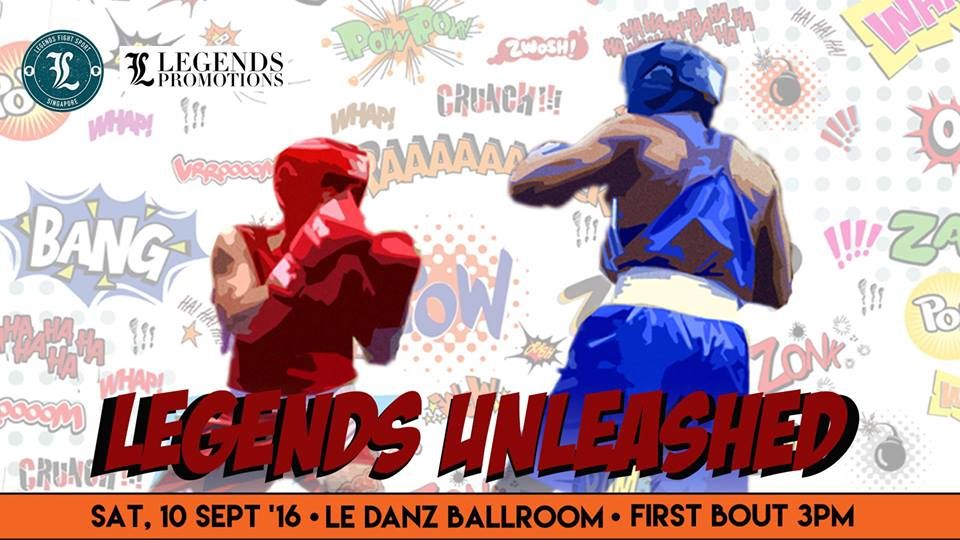 This Saturday September 10th Legends Fight Sports presents "Legends Unleashed!" featuring 62 of the sport's amateur athletes in what promises to be a night of boxing extravaganza.
The event is set to take place at Le Danz Ballroom on 222 Queen Street. "Like our previous events, we are expecting at least 500 spectators. There will plenty of amateur boxing bouts with boxers from Malaysia, Thailand, Uzbekistan and of course the expats working in Singapore," according to Muhd Ridhwan co-owner of Legends Fight Sport and himself a much respected boxer whose record currently stands at 4-0 since turning professional.
There's a buzz surrounding the boxing scene locally lately. Some label it as a revival but for this writer, it's more of finally getting its deserved attention largely in part due to the increase interest in fight sports globally over the last decade or so.
This event is another milestone for the sport here – to showcase the raw talents in abundance on this tiny island with a big heart and dreams. It's the perfect setting for these pugilists to test their skills and a golden opportunity for self-discovery. For boxing at its very essence is more than just about winning or losing; it's about adapting to situations and overcoming your doubts, fears and shortcomings. And if you can do that, only then can you begin the trials of overcoming your opponent.
Event: Legends Unleashed!
Where: Le Danz Ballroom 222 Queen Street
When: 10th September 2pm onwards.
Tickets: $28 (call 6536 5112) or $30 at the door on event day
Exclusive Education Partner: PSB Academy
Event Sanctioned by: Singapore Amateur Boxing Association
Photos Courtesy of Legends Fight Sport