It was just past 3pm and Gabriel called for time. But the lesson wasn't over yet.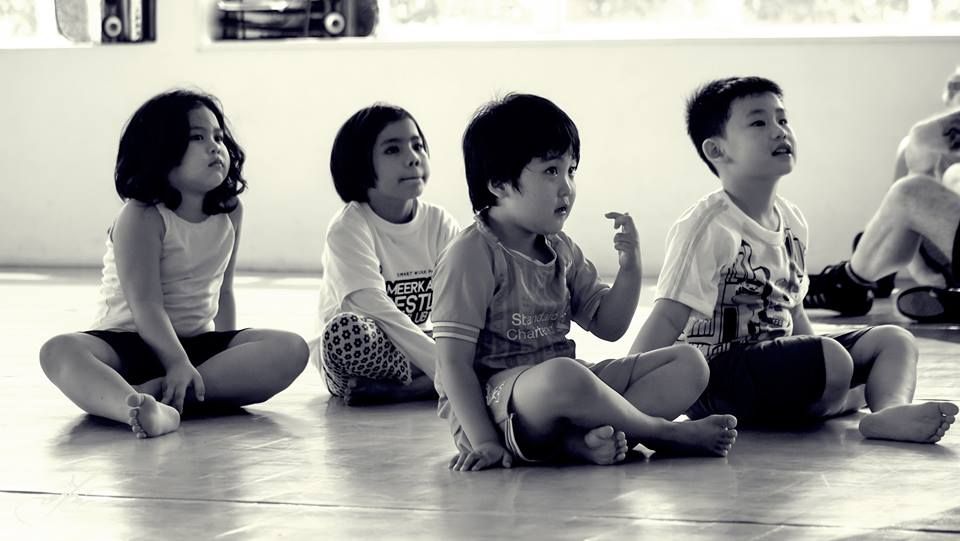 As the kids gathered around, he asks, "So what did you learn today?"
Meerkats Wrestling Club was set up by Gabriel Huang, a name synonymous with the wrestling scene here and regionally. Fresh from his 3-month coaching scholarship stint in Hungary, he felt the need to pass on what he's learnt and contribute back to the sport for the opportunities it has presented to him. But why Meerkats?
Photo: Mark Teo
"People often see the Meerkat as a cute and quirky creature but few people know that being a member of the Mongoose family, they are also ferocious fighters that prey on snakes and scorpions who are part of their natural diet. The Meerkats are also great team players and that is what the Meerkats Wrestling Club is all about," explained Gabriel. Perhaps not many are aware but "Mongoose" was also his given fight name by one of his early martial arts coach and mentor.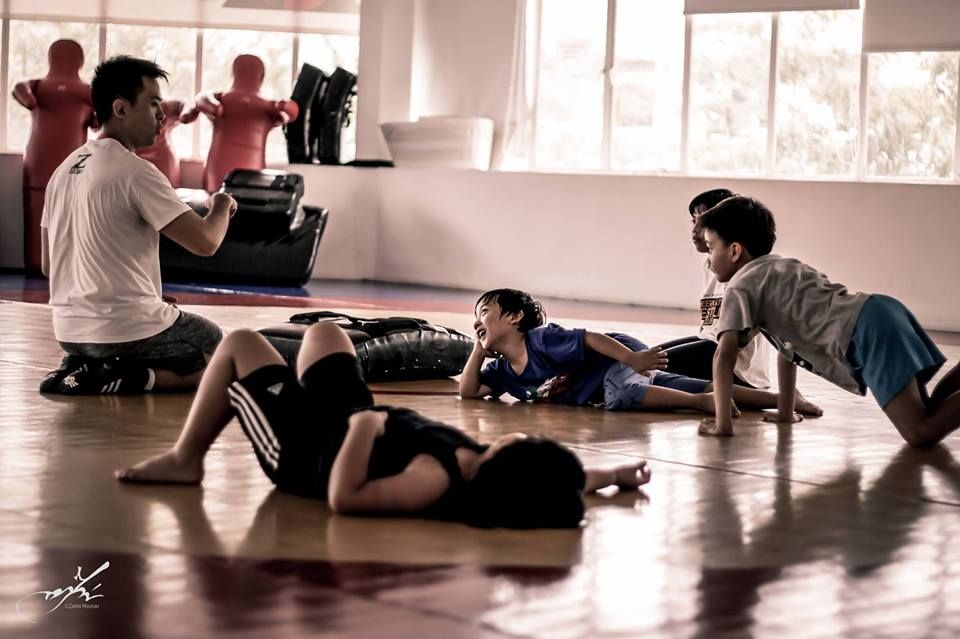 The first batch of Meerkats wrestlers have just recently crossed over their first year of training and some of them are now ready to move on towards learning the more technical skills of wrestling. According to Gabriel, "The first year was a crucial year for these wrestlers to learn important but basic coordination, motor skills and movement through fun games and challenging gymnastic exercises. These basic skills are extremely important for them later on in their athletic life whether they decide to continue training in wrestling or pursue other sporting endeavours."
Watching Gabriel and at times assisted by other coaches, go through the basic drills with the kids, was in some ways a throwback to my own pre-pubescent days. Days of rolling around with your mates, nevermind the techniques not just because we don't know them but because we were simply being ourselves and having fun! And that is exactly the essence of his class. What makes it even more so is the constant encouragements from the parents who were in attendance. There were plenty of laughter all around and loads to be learned as well.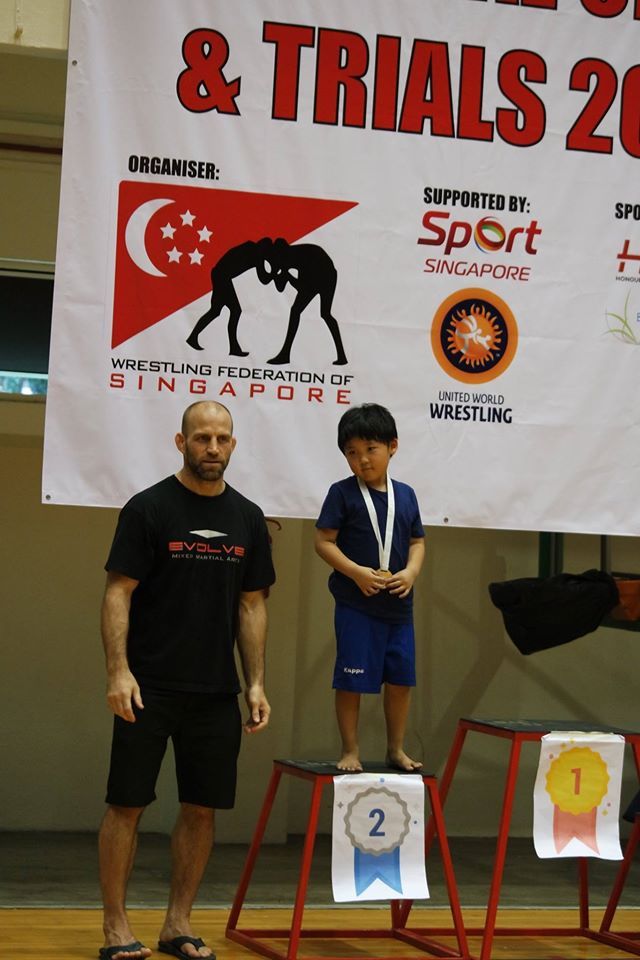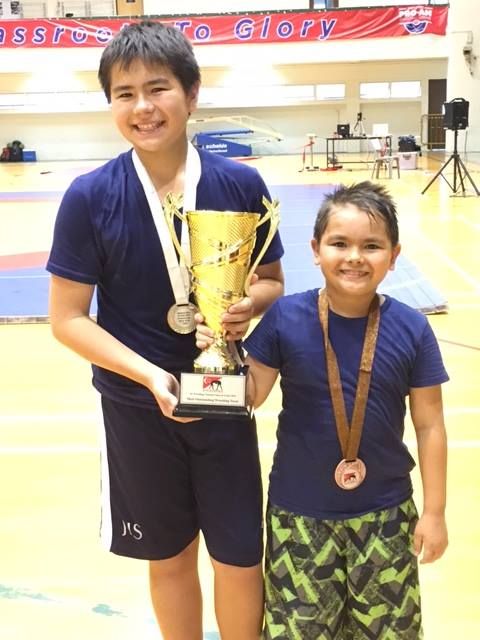 Photos: Meerkats Wrestling Club
"Our hope is that if they do choose to stick with the program long enough, they will one day become formidable wrestlers who will represent our country at the world stage, and bring glory to our nation," concluded Gabriel with bright-eyed aspirations – the same one lighting up each and everyone of his Meerkats Wrestlers' eyes.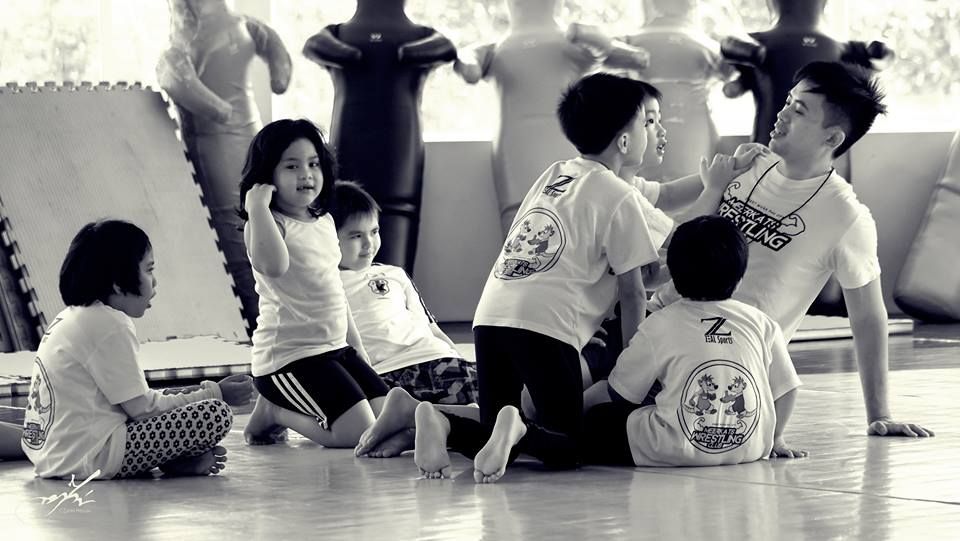 At the end of the session, each of the kids gave their take on what they've learned. Wrestling is more than just a sport; it builds character. It empowers you with knowledge that can be applied beyond the mat – You and your kids.
So are you ready to learn something today?
For more info and how to sign up, get in touch with Meerkats Wrestling Club.
For info on adult wrestling classes get in touch with Singapore Wrestling.
Photos: ZH Photography (unless stated)