My First Acne Scar & Face Lifting Treatments Experience with EnerJet at Nu.Reflections Medical Aesthetics because Acne scars are just some of the most dreaded skin-related problems for me.
They're enough to leave even the strong woman in me feeling dejected and less confident.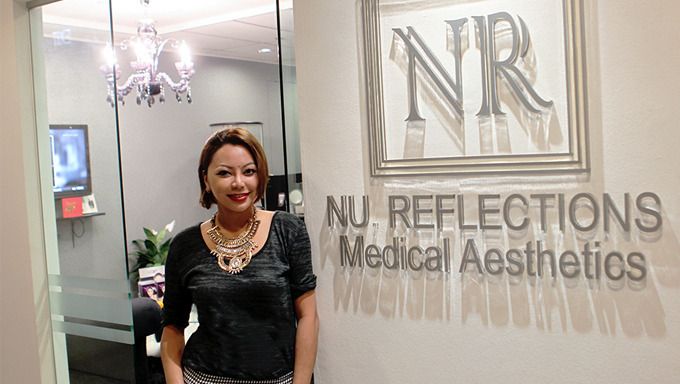 EnerJet is a needle-less treatment that addresses skin-related conditions such as acne scarring, stretch marks, thinning skin and more. It's also an effective treatment for facelift.
Nu.Reflections Medical Aesthetics is the first and only aesthetic clinic in Singapore to provide this revolutionary treatment and recently, yours truly had the opportunity to experience and discover its benefits.
The EnerJet treatment utilises pneumatic jet stream energy instead of needles. Via this method it delivers Hyaluronic Acid (HA), which is the enhancing agent, into the dermis to remodel skin, lift facial tissue and repairs scars.
EnerJet at Nu.Reflections Medical Aesthetics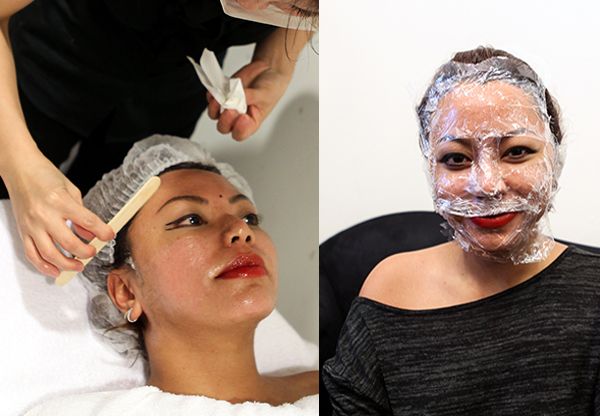 I was a little nervous initially but I attributed it to nothing more than just first-time jitters. Dr Vicki Leong who was the attending physician and her team were nonetheless very reassuring and that helped to soothe my nerves.
After numbing cream was applied and my face was wrapped up to seal its effects, it was show time!
The EnerJet device reminded me of a portable sewing machine but without needles! Perhaps it was my self-reassuring mechanism kicking in but whatever it was, it made me smile and that really helped in further alleviating any residual jitters.
The Hyaluronic Acid (HA) as I mentioned earlier, is delivered via pneumatic jet stream energy. They act as 'nano bullets' dispersing in the dermis, creating a deep volumetric injury effect. During the treatment, the discomfort is very minimal – I likened it to short quick bursts of taps or pricks on the skin.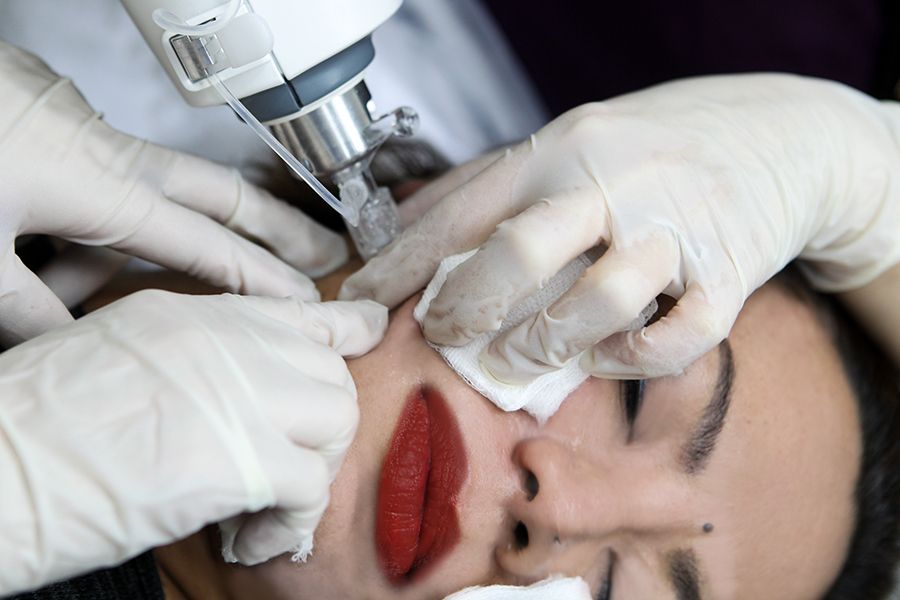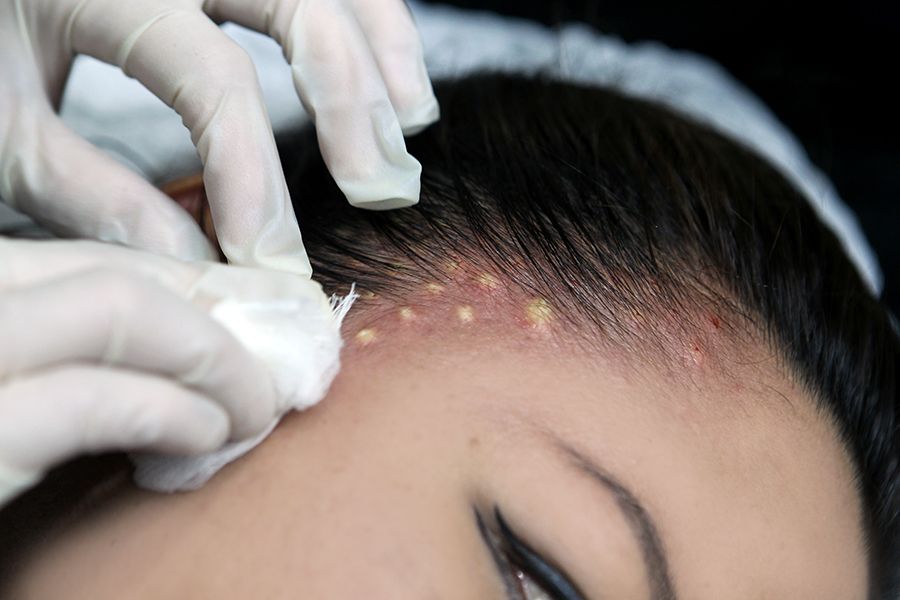 Don't be alarmed! The bumps you see on my face are just the treated areas. They went away pretty much overnight and there was no discomfort at all. The healing process of the EnerJet treatment promotes the formation of new collagen. Unlike other treatments where several treatments may be required before producing any visible effect, EnerJet technology has an outstanding quality of creating an immediate and visible effect, which lasts until the long term skin-remodeling healing natural effect takes over.
After treatment, you can expect a more lifted appearance with an improved brow position and overall reduction in sagging of the skin.
I am very pleased with the result of the treatment and I'm thankful to Nu.Reflections Medical Aesthetics for making it a very pleasant experience as well!
Nu.Reflections Medical Aesthetics offers a comprehensive range of face aesthetic treatments all under one roof. The clinic utilises advanced technology, state-of-the art equipment and high-end products coupled with years of experience to help people realise their aesthetic aspirations. The addition of the EnerJet treatment is set to elevate the clinic's reputation as one of the leading aesthetic clinics in Singapore.