Yoga. The term itself resonates calm, tranquility, balance and all the Zen aspects in Life.
It's widely acknowledged that yoga's benefits extend beyond the physical.
If that's not enough for its stature, endorsements from athletes like Hope Solo, The New Zealand All-Blacks and celebrities like Sting, Lady Gaga and more certainly adds more shine to the gleam.
Which explains the boom in the business of yoga. But beneath the calm and outside of the each cocoon-like studio, lies a fierce competition amongst yoga studios. Yoga is hot business.
These days customer loyalty, retention and rewards programs exist in most, if not all, businesses across the board. The application may differ but the goals are usually the same and yoga studios are not excluded.
Charm City Yoga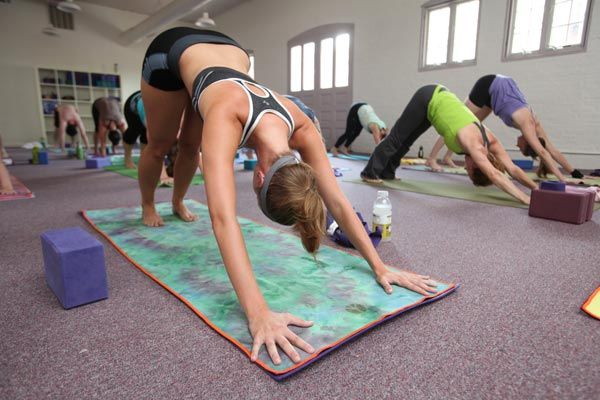 Charm City Yoga, a chain of yoga studios in the Baltimore (US) area, rewards its members with points on their birthdays, for attending classes (and bonus points for private classes) and for referrals amongst a host of others.
These accumulated points can then be redeemed for classes, shopping and more. But the point rewards system doesn't stop there.
The people behind Charm City Yoga understand the importance and influence of Social Media. Utilizing this knowledge, the studio rewards its member for tweets and Facebook posts as well.
Bikram Yoga NYC
Bikram Yoga NYC, the first yoga studio to offer Bikram Yoga in New York, also rewards its members with points. The studio established since 1999 has seen constant rise in memberships and its patron includes one Lady Gaga and other celebrity A-listers. This start attraction adds to its already successful loyalty and rewards program.
In Singapore, yoga is also hot business. A search and click on the Internet reveals the vast number of yoga studios that caters to the needs and demands of health conscious consumers. 'Rewards' savvy consumers as well, if one might add.
Sādhanā Sanctuary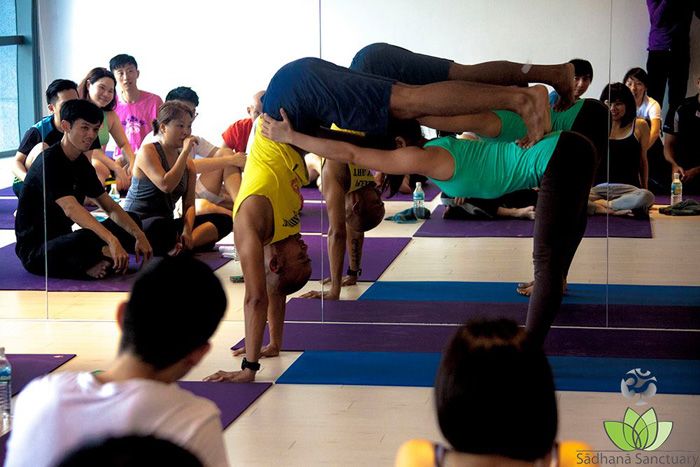 "Essentially I would generate a few deals with merchants that give complimentary services such as spa, facial, or massages if members sign up packages with Sādhanā Sanctuary."
–  Anwar, Sādhanā Sanctuary
Sādhanā Sanctuary is a premium yoga club located within a stone's throw from the heart of Orchard Road, Singapore's prime shopping belt, and yet at the same time neatly tucked away from its hustle and bustle. Its tranquil atmosphere is conducive and settings motivational even. Apart from the complimentary services, Sādhanā members are also entitled to attractive purchasing discounts from the studio's partners like Lululemon Athletica, a yoga-inspired athletic apparel company.
Personalized service is important especially in the B2C (Business-To-Consumer) environment. On personalized service at Sādhanā Anwar said, "Our PREMIER service offer members an assigned personalized consultant that is available 24/7 should they have any queries on anything pertaining to their membership. I believe we are the only club that furnishes members with this service. Up to this point, this service has garnered the trust and loyalty of our continuing members."
They say Rome wasn't built in a day and in many ways this applies to Customer Loyalty as well. Anwar believes in providing consistent quality service on a daily basis. And not just in term of business. "We believe in personally getting to know the members, befriend them, caring for their practice and ensure that their welfare in the club is being taken care of."
Sādhanā Sanctuary's success is not only about being proficient in the art of Yoga. They have managed to attain the delicate balance of business and human relations, which have stood them apart from the competition. Anwar and his team are arguably the benchmark of what a whole yoga experience is about. At Sādhanā it's clear that members will be able to achieve their goals and have a peace of mind. This can and for  Sādhanā has certainly been good for Business and Loyalty.
Written for ConsumerStrategist.com