Augmented Reality or AR- we've seen it in science fiction movies (or books even) and chances are, we've all been awed.
These days, it's not reserved for just the celluloid. Augmented Reality has become a real trend. And it's no surprise.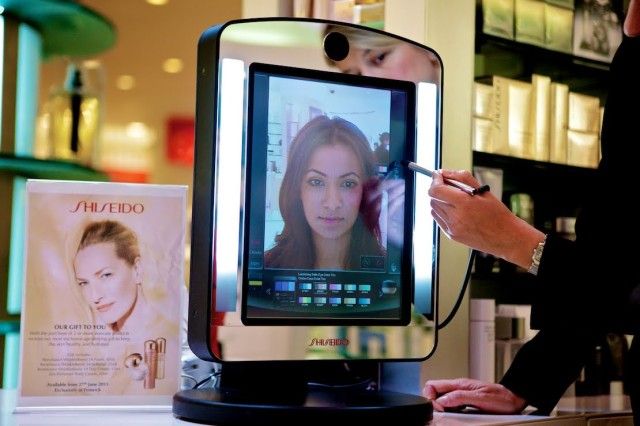 Imagine being able to try on clothes without physically having to put them on. That could save you a lot of time and physical effort. Augmented reality gives you the unique opportunity of a preview sans all the usual hassles. For customers it helps with their purchasing decisions and for retailers, this technology could possibly entice the customer to even make more purchases as they won't be bogged by fatigue usually associated with trying out different clothes.
AR has become an important tool in bridging the gap between an online and physical store. Online shopping doesn't allow the consumer to, for example, physically touch a product that they fancy. Heading down to the physical store can at times be a chore. AR gives the consumer a way to (almost) experience the product. It stimulates to a certain extend, the consumer's senses and this makes AR a very powerful and persuasive tool.
In Asia, AR has been making a big impression as well.
In Indonesia, a print ad for Toyota that ran in the nation's leading newspaper, KOMPAS, went the AR route. By logging on to the given website and holding the photo of the vehicle to the webcam, the printed advert comes to life! But it doesn't stop there. KOMPAS has managed to turn its whole newspaper into an AR experience; something that it claims is the first Asia.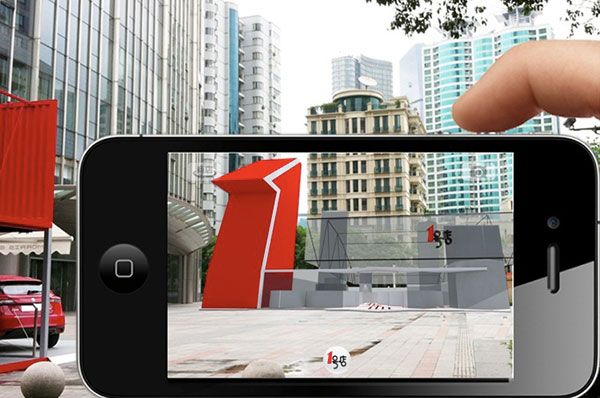 Meanwhile in China, Yihaodian, China's largest food e-commerce retailer is taking an even bigger step. Recently it announced plans to open up the world's first augmented reality supermarkets across the country. Now that will be a gigantic milestone in retail innovation for the region.
Over in Taiwan, Ya de Li Technology has developed an AR Fitting Room for Citizen watches during the Chinese New Year period.
AR is indeed a realistic opportunity for businesses to engage, capture and retain customers. The continuously evolving mobile technology (smartphones especially) continues to present many more such opportunities. AR can be implemented across many different business fields and applications. For example, brands can incorporate the AR experience into an ad, which is able to direct the consumer to additional web content, product video and even coupons.
Arguably, one can safely assume that AR is a form of Gamification. It's fun, interactive, engaging and more importantly, it delivers. For the consumer it saves a lot of hassle while for businesses, it's a plausible avenue that can potentially increase financial gains, amongst other things.
The advent of the smartphone is shaping the world we live in and will continue to do so. Together with mobile apps, they have changed the way we shop, play and do business. It wasn't so long ago that we used to be awed and excited by the prospects of technological advancements as such, no doubt thanks to the many science fiction movies and stories we've watched and read.
With Augmented Reality, those prospects are now realities.
Written for ConsumerStrategist.com