In the sport of MMA (Mixed Martial Arts), it takes more than just skill and technical know-how to emerge victorious. Above all, it takes resilience and grit determination.
The explosion of MMA over the years has presented opportunities for clothing brands, in particular, to reach out to more people aka consumers. In stand-up fighting, a good reach is an advantage only IF you know how to use it.
Recently, we caught up with David Lee Tong of Vambora Singapore Fight Gear for some off-the-mat time to find out more about the brand.
Vambora Singapore Fight Gear. Never heard of it? Well, you WILL.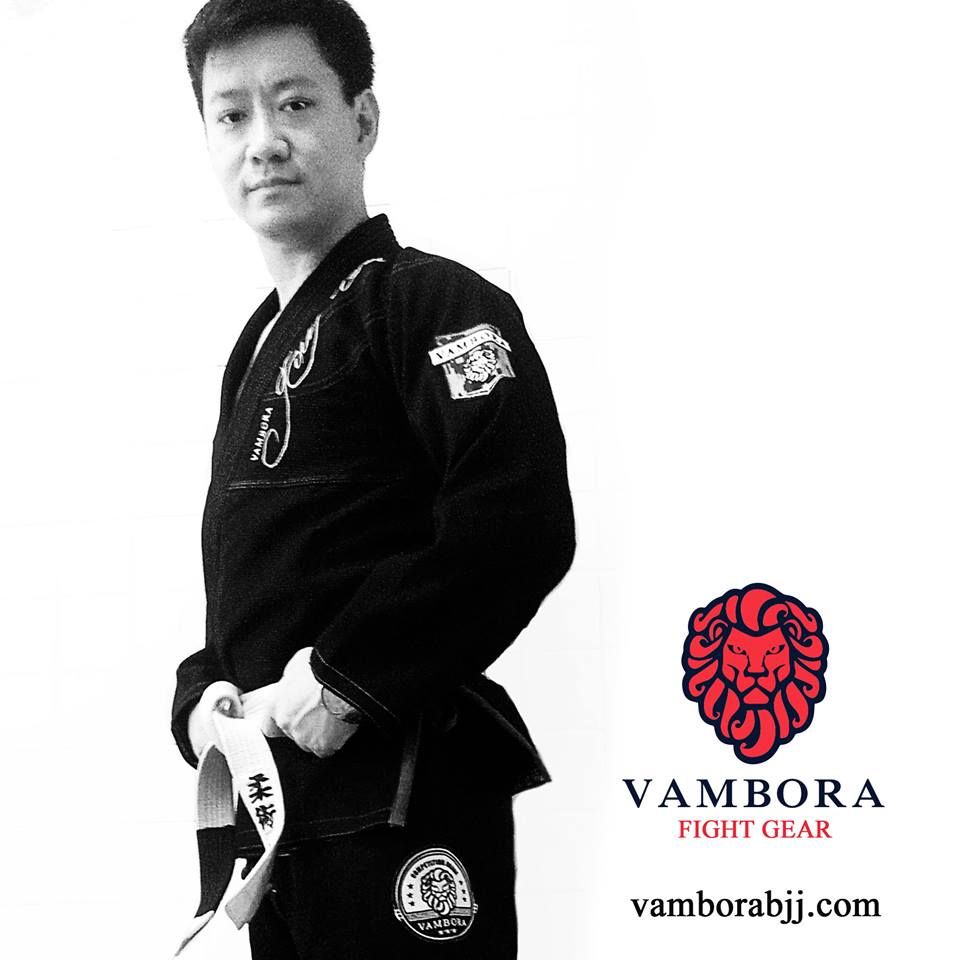 Fill us in on your Martial Arts background brutha.
"I started off martial arts at a very young age, around 6 or 7 in Manila doing Shotokan Karate under Sensei David Lay.
Like many kids who didn't have the knack for basketball in Manila, martial arts was the de-facto sports to get into in the 80s.
I've been actively competing in karate tournaments up to the age of 20 or so when I was in New Hampshire for college, then lightly cross-trained in a little kickboxing and judo, but stopped all forms of martial arts completely until 2008.
A year after moving to Singapore, my wife and I wanted to introduce our son to martial arts, but couldn't find any nearby karate dojos. As I really wanted to learn a non-striking art, both my son and I enrolled in Aikido and we've been practicing it since then.
I started BJJ (again, with my kid) late 2013 and have been enjoying that tremendously as well."
And the birth of Vambora?

"The idea of starting a sportswear company literally came overnight. I was having some troubles finding a set of gi, rash guards, and shorts locally at a price I'm willing to pay for since I buy online very often.
So it was either pay high local store prices or dealing with waiting 2 weeks for a U.S. purchase to arrive my mail.
Since I was brought up in a garment/sportswear environment since birth, the industry wasn't that foreign to me and it seemed like an interesting business to finally get into after all these years.
While I do have some decent business ventures in Manila, I've never done business in Singapore nor have I ever started a retail brand, so it was an anxious but exciting decision to jump into."
Why 'Vambora'?
"Frankly, when it comes to company names or brand names, I don't spend a lot of time thinking of a cool one, I'm not very creative with words hahaha.
I wanted a name that's not too generic but has some reference towards Brazil and Brazilian Jiu-Jitsu rather than some Asian/Japanese-derived name. I also wanted it to be a phrase of some sort.
The term "Vambora" is supposed to be a derivative of "VAMOS EMBORA" in Portuguese, loosely translated to 'Let's Go!' "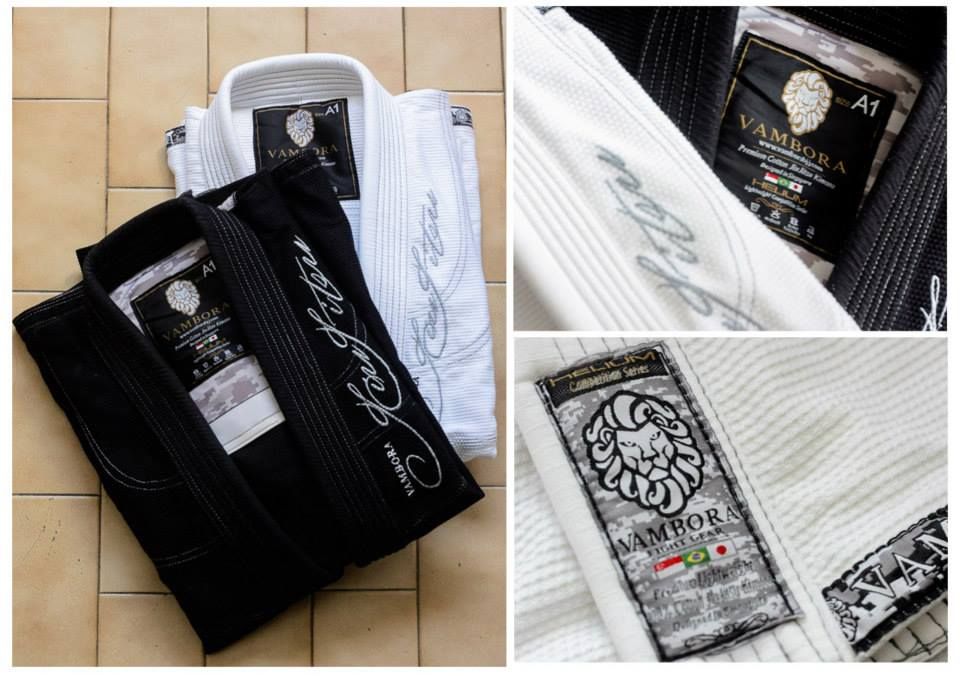 The competition in the BJJ Gi market is pretty fierce and many would say intense even, how is Vambora facing and rising up to that challenge?
"It is, indeed, very competitive. Not really in a sense of direct competition, but the fact that the market is very small and the ultimate need for a gi isn't as high as, let's say, a bike for cyclist, a lens for a photographer, and so on.
Vambora's quest is to provide great fitting fight wear with unique designs that cater to the Asian body type and of course, providing unparalleled local service.
While anyone can buy something off a rack or online, not having to deal with shipping hassles, return concerns, and owning gear that only a select few has plays a huge part in our brand.
The opportunity to design and create products from ground-up such as using unique blends of fabrics, cuts, stitching, and other customization that other brands rarely pay attention to may not be obvious on a catalog, but once you wear our products, you'll appreciate the attention to detail involved in creating our products."
Share with us the process- from the drawing board to packaged product.
"Designs come and go, whenever a spark of inspiration comes in, I jot the theme down on paper and make some rough sketches for mental mapping.
I'll then ask Vambora's awesome Facebook/Instagram fans and our exclusive VIP email list members for feedback, ideas, and interest before moving forward.
No point creating something that doesn't please Vambora fans, right?
From there, hundreds of hours go through the design phase until we move on to prototyping with the factories involved.
Considerable amount of back-and-forth tweaking, testing, and modifications occur with prototypes before we proceed to the final product."
What's brewing in the Vambora lab in terms of new products brutha?
"Good question!
As of now, there's only one definite project lined up for 2nd quarter of 2015, which is a very special BJJ gi release.
This special gi release has gone through 4 design changes so far and I'm still working on it with consideration of what fabric weight and weave to use, color scheme, and fit changes to apply.
I have a series of zero-profit, pure-charity gi releases planned as well I hope the Vambora community can continue to be extremely supportive in our charity efforts."
It's not easy running a business, what more the (mixed) martial arts clothing business. How's that resting on your shoulders?
"Having past experience helps when it comes to running a business, and while I'm used to running service-based businesses in the past, a retail business with inventory is something new for me.
Dealing with suppliers, samples, shipping and logistics, and most of all, inventory, are huge headaches that I underestimated and still learning to manage well.
However, the opportunity to meet and befriend so many martial artists (like you) since I started Vambora made the venture a wonderful journey.
Connecting with people makes a business enjoyable and ultimately, worth working hard for to make it sustainable.
In addition, by not focusing on profits and making sure our sales always lead to charitable donations on behalf of our Vambora customers motivate me tremendously."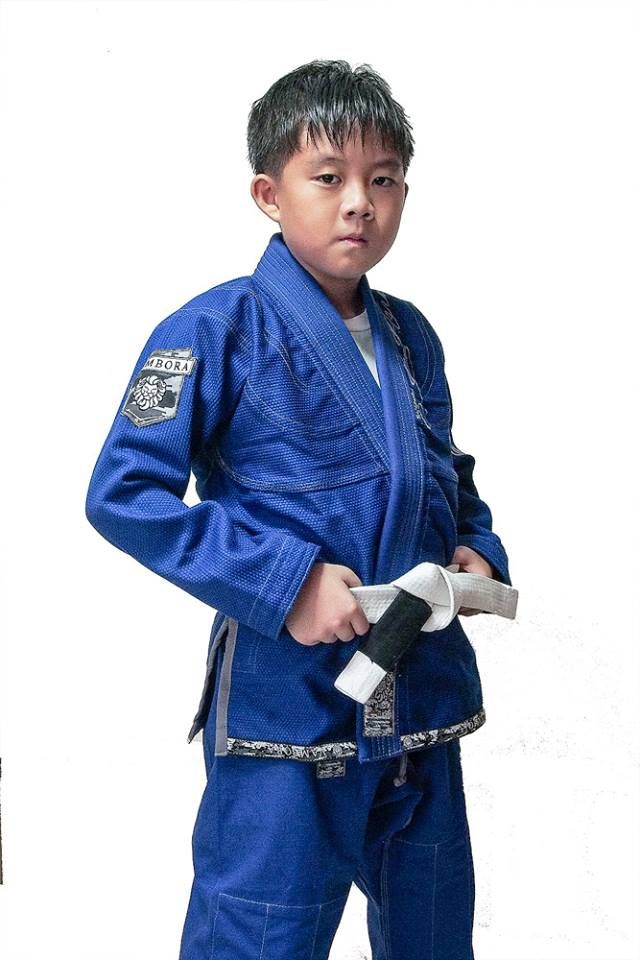 It's been a real pleasure brutha, the floor is yours if there's anything else you want to add or anyone you'd like to give a shout out to.
"The pleasure is all mine bro. It's been an honor to even be noticed at this stage.
First and foremost, I want to give a huge "Thank You" to everyone who've supported Vambora, whether it's online or through our physical interactions, to grant me the privilege of using martial arts to build friendship and connections.
I'd like to thank you as well for this interview. It's incredibly humbling, and also nerve-racking for a start-up to be interviewed. This means a lot.
Lastly, to my ever-supportive family for trusting me and letting me jump in with two feet on whatever crazy endeavor I feel like doing all of a sudden."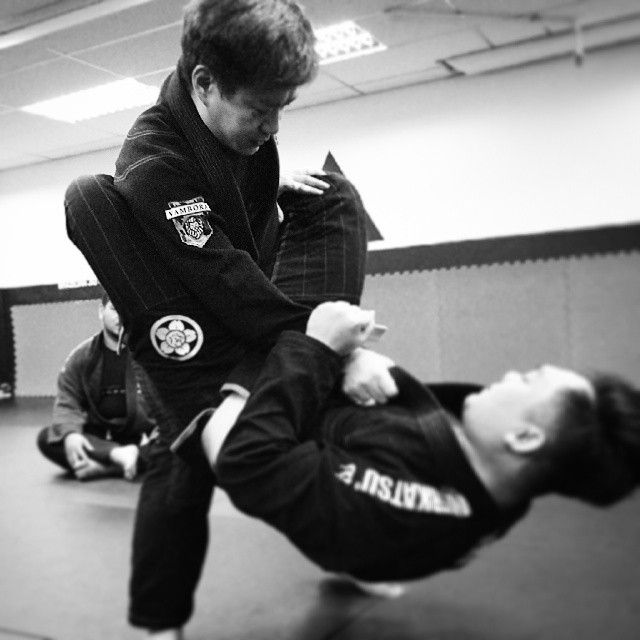 Having met and spoken to David, one of the things about him that stands out is his Humility. This combined with his well-articulated intelligence, his thirst for knowledge (both as a Martial Arts practitioner and business person) and drive will evidently land him (more) success. It was indeed our pleasure.
Check out the Vambora website or hook up with them on facebook.
Vamos Embora!