A day in the life of a meadow can be boring. Well, not if you're The Meadow in Gardens by the Bay hosting Aerosmith, Psy, Carly Ray & CeeLo Green concerts.
If you were a meadow you'd expect animals to lazily lumber from one patch to another, grazing on the vast amount of grass that sprout from your soil. Hardly eventful unless chatting up that blade of delectable looking grass counts as a past time or – let's up the ante a little – the proverbial wolf in sheep clothing makes an appearance.
Basically a day in the life of a meadow can be pretty routine and let's face it, boring. When night falls and the animals are tucked into their hay beds, you're left staring at the stars and quite literally, drenched in dew.
Well, not if you're The Meadow in Gardens by the Bay!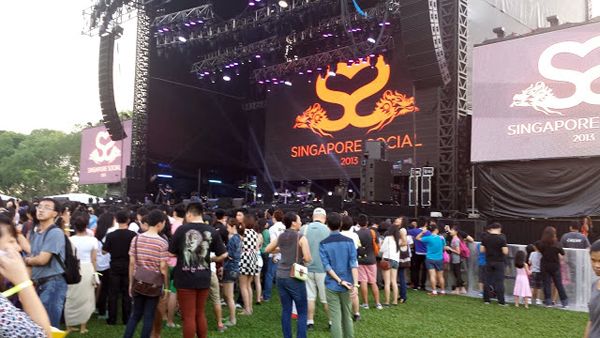 For 2 nights in May however, a different breed of animals took over a patch of grassland and grazed (devoured was more apt) on some pretty mean rock and roll dished out by some of the biggest names in the international music scene.
The Meadow in Gardens by the Bay played host, as part of the inaugural Singapore Social series of concerts, to the likes of Aerosmith, Cee Lo Green, Carly Rae Jepsen and Korean sensation PSY as they entertained and rocked the audience with their brand of music.
CARLY RAE JEPSEN'S INFECTIOUS PERFORMANCE & CEE LO GREEN NOTORIOUSLY FAMOUS ODE TO THE MUSIC INDUSTRY
The highlight of the event for this writer was a dead even tie between PSY and Aerosmith. Not to discredit Carly Rae Jepsen's infectious performance, backed by her kickass band, which had the crowd feeding off her hands with every gesture and teasing coax. When she closed her set with the chart-topper "Call Me Maybe", you could almost imagine a sea of eager pubescent fans fervently dialing her number.
Cee Lo Green and his funky groove with a sprinkle of rock, in parts reminiscent of music from George Clinton Parliament Funkadelic era, deserved much kudos as well. In his -what can only be described as- brother preacher from the future robe and backed by a harem of musicians, he belted out hits after hits that culminated with his notoriously famous ode to the music industry itself , the "F**K You" song.
ASIAN ALL-GIRL VOCAL GROUP BLUSH & OPENING BAND FOR AMERICAN LEGENDS AEROSMITH, EUPHORIA AUDIO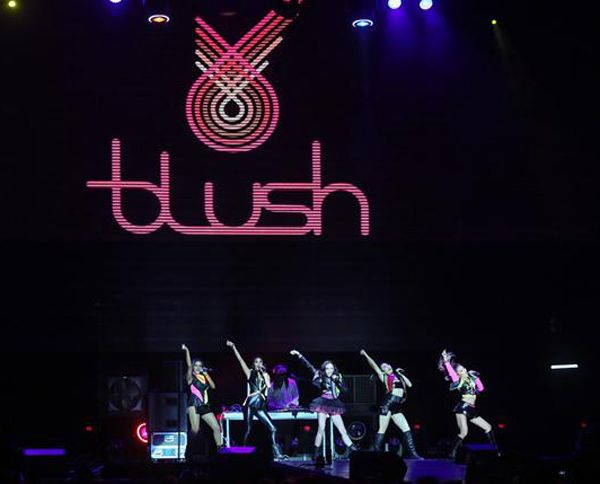 There was somewhat of a letdown in the form of the Asian All-Girl vocal group Blush. Perhaps it was the humidity or perhaps it was their -what looked like- PVC get ups but thin vocals and predictable choreographed dance routines received mixed reviews from the audience. Given the immense pool of musical talent constantly being discovered out there and the intensity of the industry, these girls need to up the ante or risk being washed away with the has-beens tide.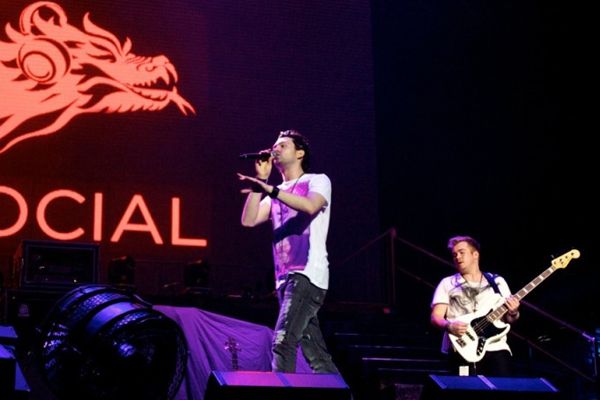 This brings us to Euphoria Audio. There has to be a certain level of pressure amidst awe, gratitude and respect when you're slotted to open for American legends Aerosmith. This UK band however was a pleasant surprise deserving credit and respect for actually being entertaining. I've to admit to being oblivious to their music and existence even, prior to the concert but suffice to say I'm sure their fan base increased after their rocking performance that night.
BACK TO PSY AND AEROSMITH
The essence of an awesome night out at a concert for me is the inspiration that lingers long after the stage has been torn down. When PSY came on, you knew you were in for something special and when Aerosmith took to the stage, you know it was going to be unforgettable.
The South Korean mega sensation reminded us all of how music transcends boundaries when he admits how humbled and happy he was to know that people enjoy his music even if they don't understand the mostly Korean words.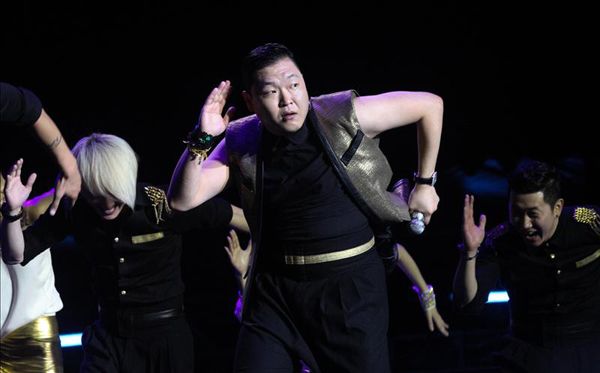 He spoke about his 12 year journey in music and that in itself, for most in the crowd including yours truly, was testimonial to his perseverance and dedication.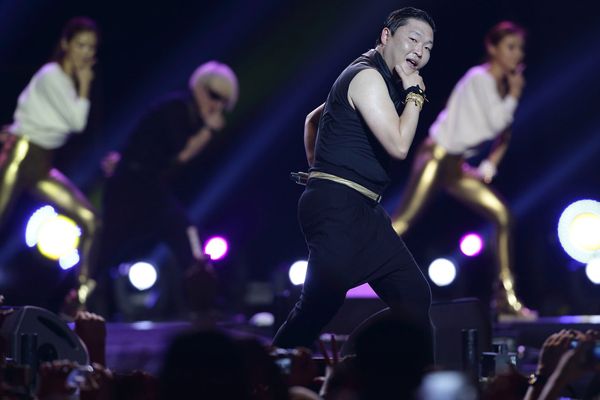 PSY, who put up a high-octane energy performance with each song which were infectious as they were entertaining. He drew the loudest cheer when he said that he is proud to be an Asian, a proclamation that suited in well with the audience. Ending with his megahit Gangnam Style, PSY fed off the energy that was emitted from the crowd and gave a performance that won't soon be forgotten.
AEROSMITH: 4 DECADES OF ROCK AND ROLL UNDER THEIR BELT AND COUNTLESS LIVE PERFORMANCES LOOKED FAR FROM JADED.
Despite the heat from stage lights, humidity from the sweat stained air and a mini-onstage fire that thankfully self-extinguished, the band rocked through their setlist with the energy of a teen on a sugar rush.
Steven Tyler all 65 years young, delivered as the charismatic and flamboyant frontman fans have come to know him over the years and have come to see.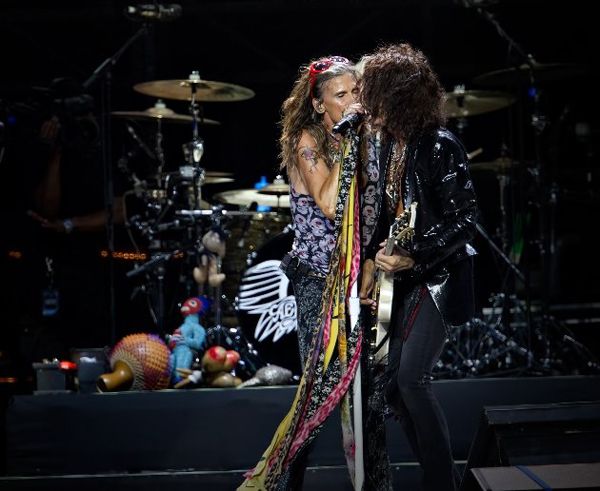 Joe Perry the ever consummate co-pilot was at his usual best, coaxing each note with ease and a kind of sensual charm from each of his interchanging guitars throughout.
Aerosmith carried on from where PSY left the night before and had the crowd singing along to their hits. With a chemistry honed over years of gigging and showmanship perfected with experience, it's not hard to fathom why the rockers from Boston are and will be for a long time yet, a favourite.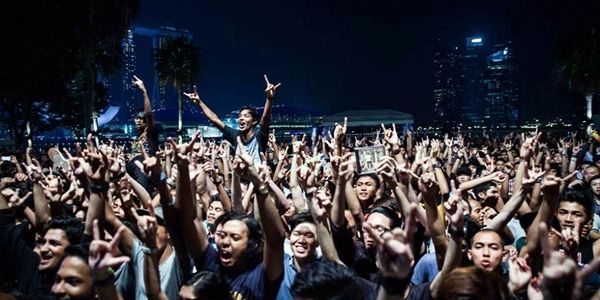 The audience spanned the age groups and just like PSY the night before, there wasn't any hint of a generation gap as fans young and old became part of musical history, reveling in the true spirit of rock and roll.
Held as culmination to the first ever Social Star Awards, which saw A-listers Jessica Alba and Jeremy Piven hosting and the likes of Justin Bieber, Selena Gomez and One Direction (to name a few) walking away as winners, the concert was touted as a celebration of love and life.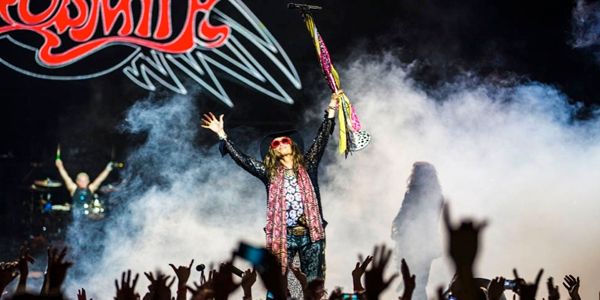 PSY, Aerosmith and the others mentioned certainly provided class entertainment and for those in attendance, the experience is something that will forever be cherished in their lives. And if you were the meadow that night, I bet it felt good to be drenched in sweat for once.
#Wishyouwerebeer
About
A Husband and Wife duo who run an independent online and social media business. Our passion is Inbound Marketing - combining Creative Writing and Digital Marketing Strategy - for medical aesthetics, design, advertising, fitness, medical, and lifestyle industries. Talk to us at we.are at biancazenkees.com. Thank you for reading! :)