Strand by strand, with so much tender loving care, by Meiko Mizuno at Lucieo Tokyo, a well-known Japanese eyelash extension salon from Omote-sando, Japan in Singapore.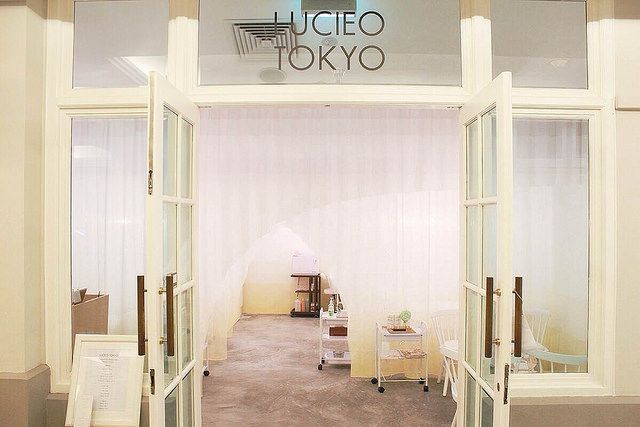 The Japanese are known to be meticulous and detailed. From their product packaging, product design to even their shop interiors, you know that you are getting a quality product if it is 'Made in Japan'.
But being meticulous does not necessarily means time-consuming, as demonstrated by Meiko-san, the director and chief therapist at Lucieo Tokyo, a well-known Japanese eyelash extension salon from Omote-sando, Japan in Singapore.
Eyelashes made in Japan. Extensions done by a Japanese. I knew I would love them even before I even had them!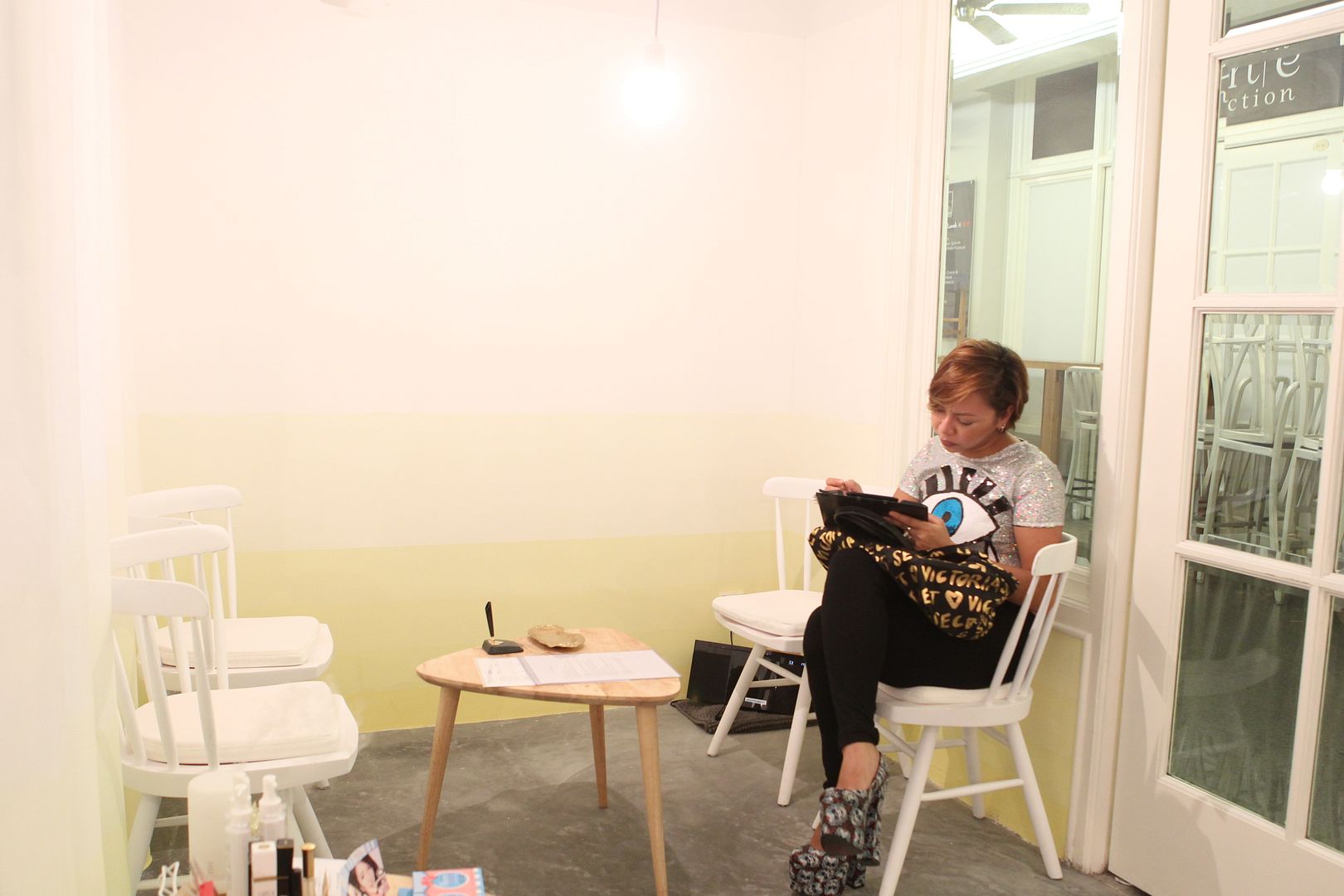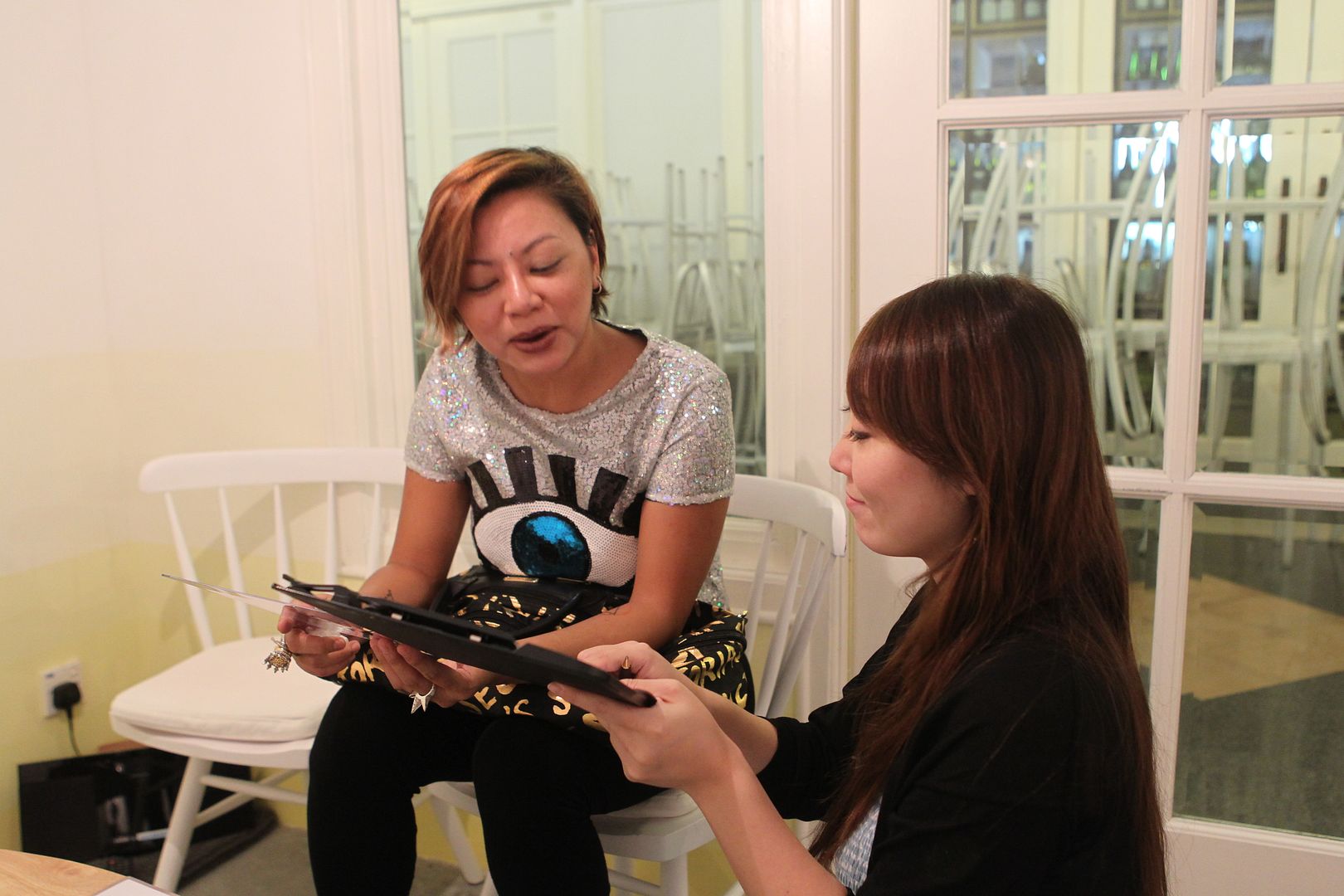 Meiko-san showed me their list of customised eyelashes. From natural to sexy and glamorous to length of eyelash per strand of 9mm to 13mm, as well as the curves of the curl and the colour of the lash – from brown to purple.
When we say the Japanese are a detailed bunch, we sure aren't kidding, are we?
Everything is customisable based on preference to suit any occasion.
My eyes without any hint of makeup are generally sleepy and tired looking. Plus I have a 'God-given' aegyo sal, not by fillers. While most people suit the Korean love band to make them look even more youthful, I just find them unnecessary and make me look extra tired.
Signs of ageing? Most probably so! Sigh…
My natural eyelashes are far beyond voluminous or dark. They are desperate cries of help in need of either mascara or false eyelashes. But I hate cleaning my eyes from mascara and dealing with the black glue left behind by my false eyelashes. I also have this psychological mindset that wrinkles will appear prematurely with constant tugging and rough wiping.
Excuses aside, I am just lazzzy. Why wouldn't anyone opt for the easy way out of looking better each time you greet the morning sun?
Natural beauty can now be tricked and achieved with eyelash extension, eyebrow embroidery and lip stains. Yes I sleep with lip stains on. Ain't that weird? And of course in the case of my ice-pick acne scars, Venus Viva would be the answer to them. *Fingers crossed*
Strand by Strand, with so much tender loving care
Strand by strand, Meiko-san glued the false eyelash to each of my own eyelash. Strand by strand, she would comb the eyelashes slowly and ever so gently as well. With so much care, dedication and love that she put onto each of my eyelash, it makes me feel guilty for mistreating them all the time.
I could feel them caressing against my fingers as I slowly give them a flick. They are softer than cotton.
After blow drying the eyelashes (which took only a few seconds!), I attempted to open my eyes slowly; but there wasn't any need for any effort. I could instantly open my eyes and unlike any other eyelash extension I have done, my eyes do not sting. At all! No redness, no irritation and no strong smell of the glue too!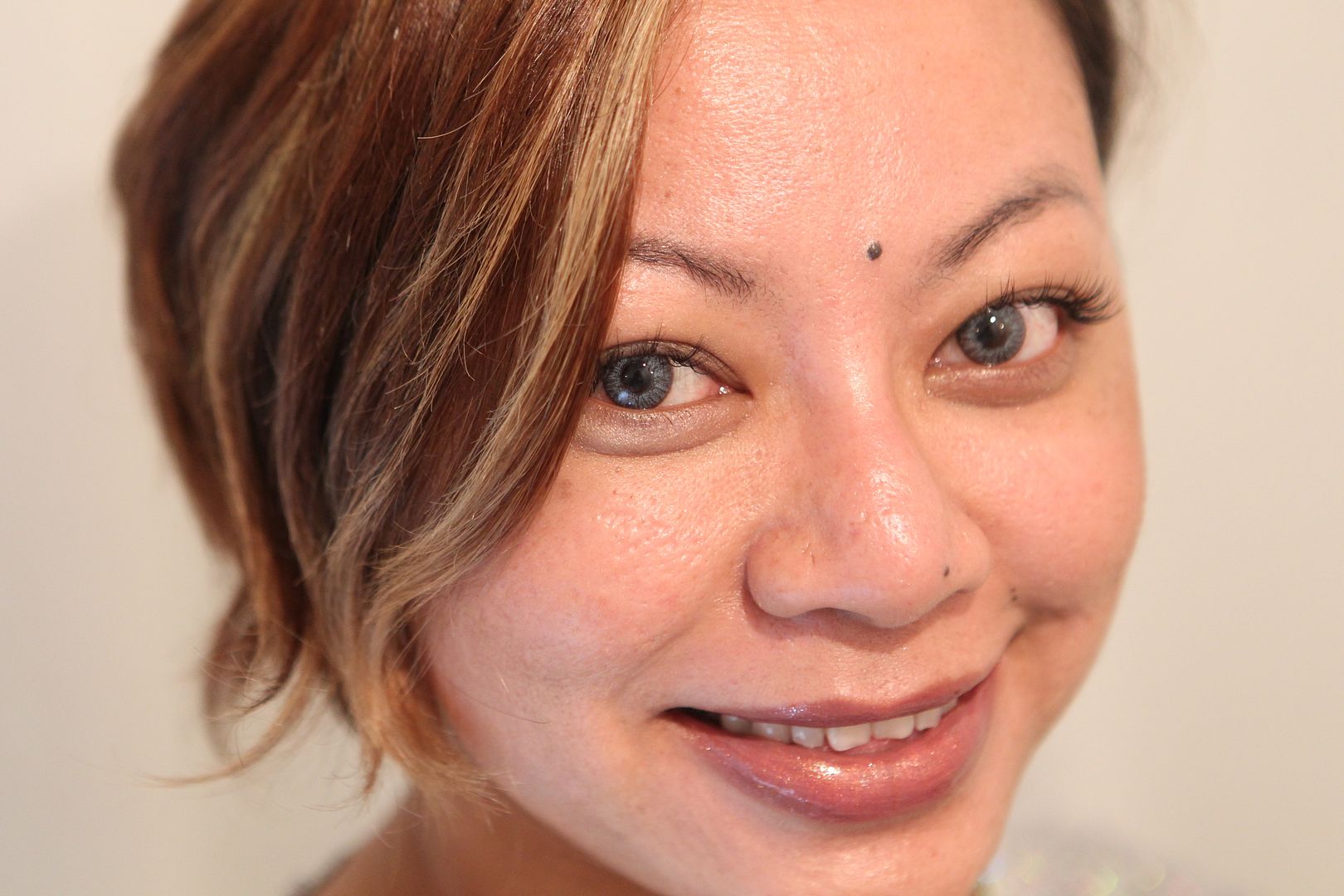 I opted for natural looking eyelashes that would suit both for Day and Night look. It looks and feels so natural that when I wear my glasses, it doesn't hurt.
You know how sometimes you forget you have eyelash extension on and you attempt to kiss your partner or you wear your glasses and it feels like you just banged into a hard wall because the eyelashes are hard and they poked your eyelids?
Then you tear and your eyes are red.
Your eyes are so sore you curse and swear under your breath and sometimes cry out loud even?
Yeah… But no problem of those sorts with Lucieo Tokyo eyelash extension!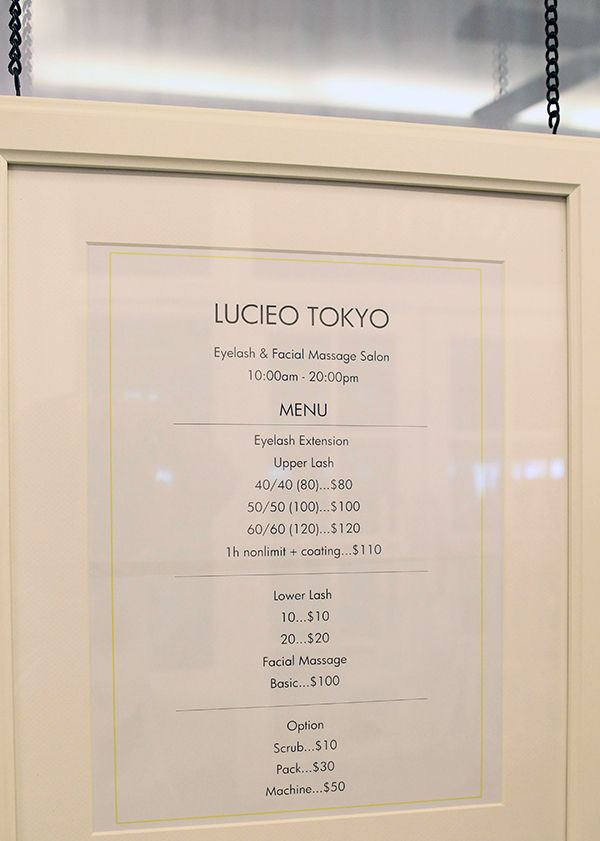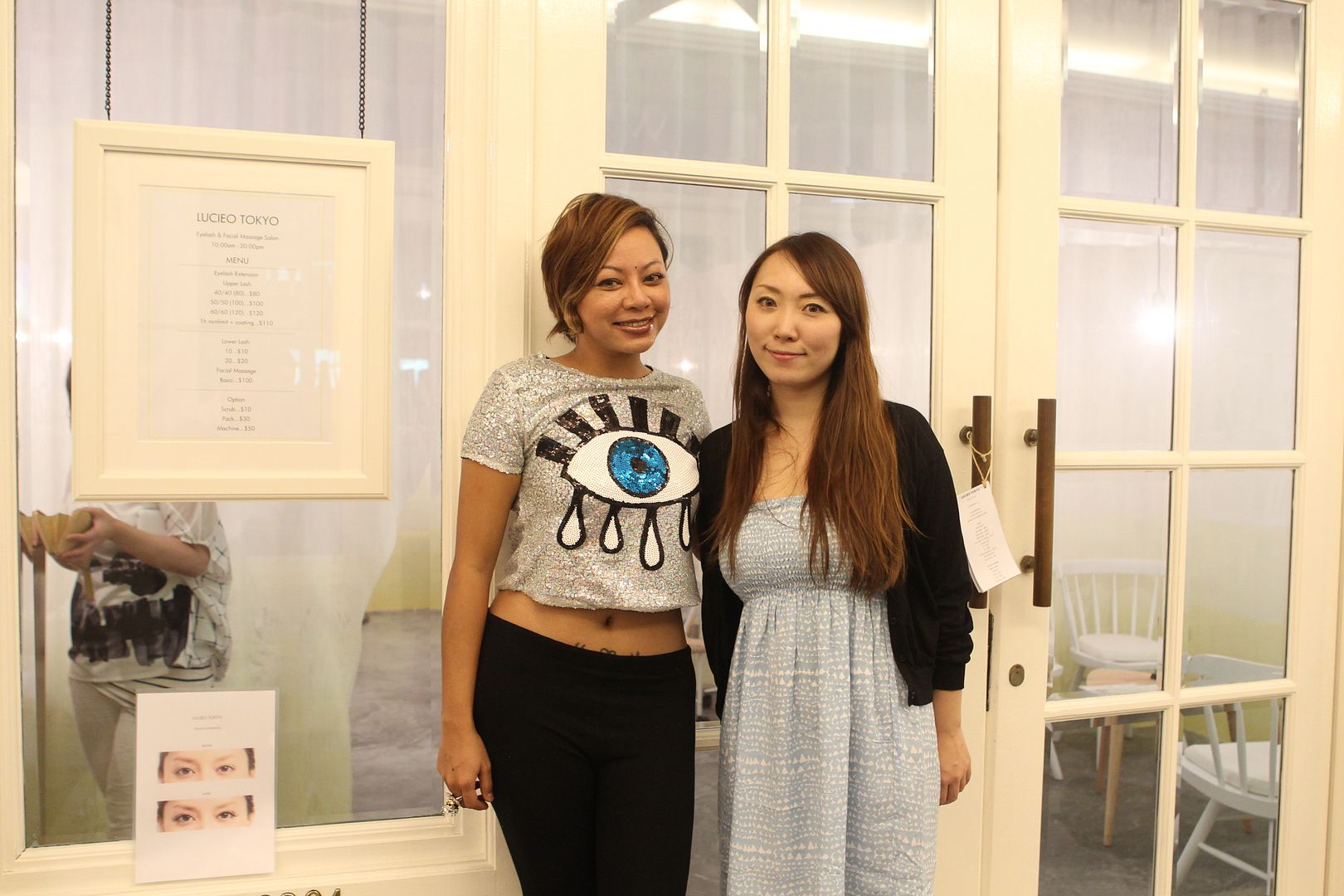 Just minutes after my eyelash extensions and I have already checked out their price list and did a mental schedule for my next schedule. Maybe a thicker set of eyelash extension next time to prep for the holidays and parties in December? Sounds like a plan.
After Care for your Eyelash Extension, recommended by Lucieo Tokyo
Please do not wash your face within 5 hours after your eyelash extension
Please dry your lashes with dryer after your shower
Please do not use cleansing oil to remove your makeup
Please be careful not to get tangled with the cotton pad when you are removing your makeup
Please do not scratch your eyes
Please do not use eyelash curler
Lucieo Tokyo recommends you to use eyelash serum to keep your own lases
Please do not use waterproof mascara
This is our resident blogger, Miyake during her session at Luceeo Tokyo. Sleeping Beauty made an appearance in Singapore!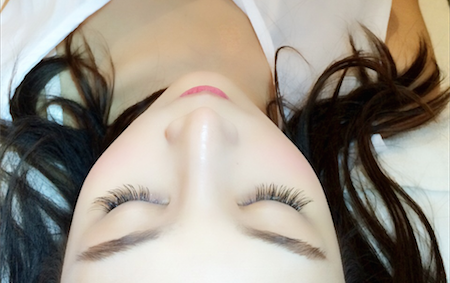 For those of you who want to make an appointment for eyelash extension, please book in advance. They are very popular and too polite to tell you off when you have demanding last-minute appointments. Oh, when you book an appointment for you and your friend, both of you will get 20% off the total bill! Call/msg/whatsapp 97808294 to book an appointment now!
Written for myfatpocket.com