As athletes, you can do all the preparation and everything else that needs to be done. You can be at the top of your game and ready to go but there are things that are beyond your control.
Setbacks happen to everyone and at any time. You have to deal with the hand you're left with and dig even deeper to create new opportunities. And that's exactly what the folks over at the Wrestling Federation of Singapore (WFS) have done.
For the uninitiated, the sport of Olympic Wrestling has been excluded from the SEA Games. In 14 years, this marks the first time it has happened. For most, this would be a devastating blow but for the WFS, they've face tougher obstacles on the mat.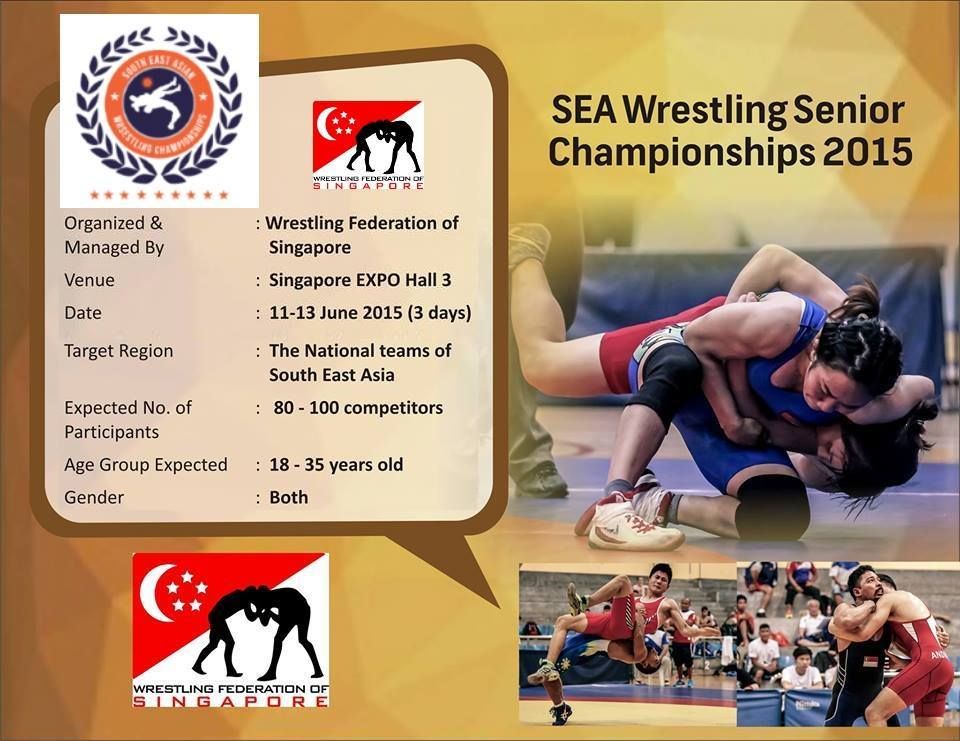 From June 11th to 13th 2015, Singapore Expo will host the best wrestlers from the region at the Inaugural Southeast Asian Senior Wrestling Championships. This competition is in conjunction with the Sports & Fitness Asia Expo running at the same time.
Olympic Wrestling may not be huge locally or in this region but that's only because the opportunities have been limited. Nonetheless, the folks at WFS have been organizing competitions, clinics and free classes even to promote the sport. This dogged determination is second to none and only perhaps equaled by the amount of sweat, blood and tears the wrestlers themselves pour onto the mat during practice and competitions.
Yes Singapore has wrestlers and they have been doing pretty well in all competitions.
The Inaugural Southeast Asian Senior Wrestling Championships promises to showcase the best and it will deliver. And the reason is simple – for all the participating athletes, this presents an opportunity for them to put it all out on the mat. For the sport, it's the perfect stage to inspire others to the fact that most times you would have to create your own opportunities to achieve your goals.
They say that in the face of adversities, one's true character surfaces. If you're strong and determined enough, you don't have to resign to your fate. With this event, the folks at WFS are continuing what they set out to do from the time of their inception. It's not been an easy road but they don't mind – they WRESTLE!
Stay in touch with the latest updates on the Inaugural Southeast Asian Senior Wrestling Championships.
If you're interested in what's happening at WFS or picking up the sport, get in touch.
Images courtesy of Wrestling Federation of Singapore and Zamri Hassan.