The Wrestling Federation of Singapore conducted a few wrestling sessions for the Singapore Men and Women Rugby teams as part of the latter's preparation in the run up to the SEA Games 2015.
We speak to Asyraf Salim who together with Sean Lee conducted the sessions to find out more.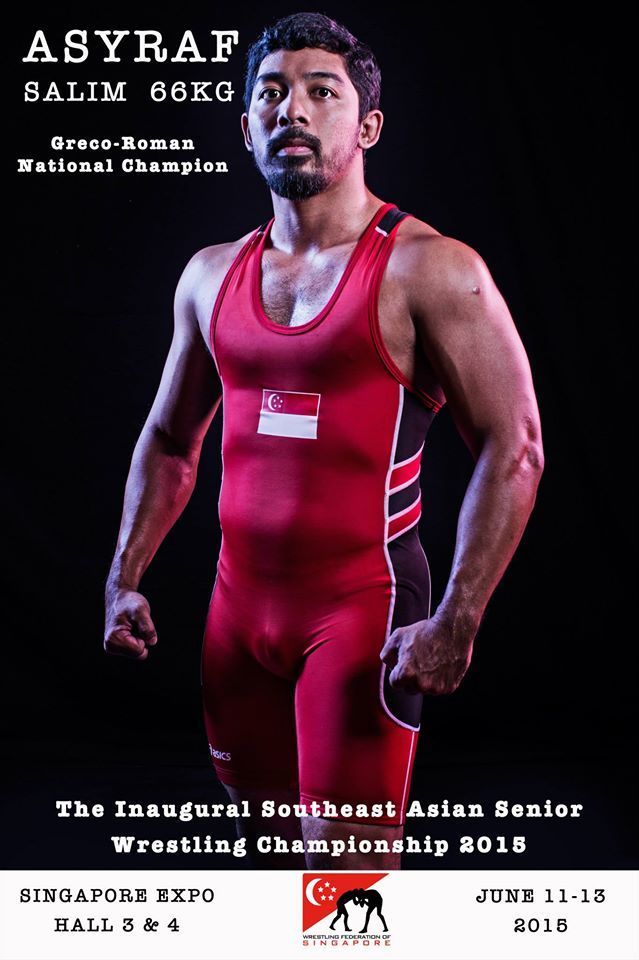 Good day Brutha! Thank you for taking sometime out to speak with us. Introduce yourself to the folks out there and fill them in on your role with the Wrestling Federation of Singapore please.
"Hi, I'm Asyraf Salim, an athlete for the Singapore Wrestling Team, a certified NCAP level 1 coach for freestyle wresting and I am a part of the organizing committee for the local wrestling competitions."
How did you get involved in Wrestling?
"The year 2010 and I was a couple of months into boxing. I stumbled upon a newspaper article on the Youth Olympics Games (YOG), and two Singaporean athletes represented the Nation in Wrestling. As an adrenaline junkie, I was keen to know more about Wrestling. Without any delay, I booked myself a slot for my first wrestling class.
It only took the first class to get me hooked, and since then I've been consistently involved in the sport."
Recently, you conducted some sessions for the Singapore Rugby Sevens Mens and Womens team, what was that like?
"First and foremost I would like to thank Mr. Faizrul from the Rugby Association of Singapore for engaging us and letting us share our knowledge with the national rugby seven's team.
It was an awesome experience for me and coach Sean Lee being able to assist our fellow Team Singapore athletes by imparting some techniques used in wrestling and hoping it may help them improve their individual skills."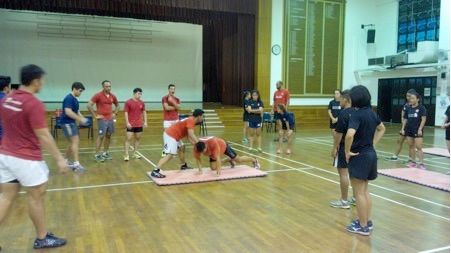 Am sure you had to make some adjustments to cater to rugby-specific needs. What were the key challenges when you were drawing up the training program?
"When I was approached to conduct a wrestling clinic for the rugby team, I was pretty excited to be able to share my knowledge with fellow Team SG athletes but I knew I have to do my research into rugby, as I was not too familiar the sport in general.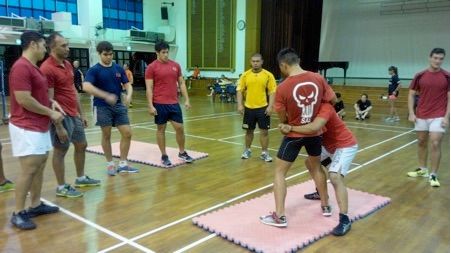 Given a short duration of the clinic, it was vital for me to draft a program that consists of techniques, which can easily be adapted for rugby. Together with Sean, we came out with a training plan, which includes the basic wrestling stance, takedowns, defence and hand fighting techniques."
As a coach, how important is cross training and what benefits in this case, can wrestling offer for other sports?
"In my opinion, I think cross training is important as it enables the development of a multi-dimensional athlete. Cross training strengthens the other areas of the body that is not used by the athlete in their core sport and it reduces the chances of overuse injury occurring to the athlete.
As a coach I feel that it is important to minimize the chances of an athlete sustaining an injury.
Cross training may also be used as rehabilitation for an injured athlete who is unable to participate in their usual training routine or as an active recovery program for athletes.
Wrestling, being one of the oldest sports in the world can be picked up anyone. I feel that wrestling helps to improve balance, reflexes, strength, endurance, agility and it builds confidence and mental toughness in an athlete."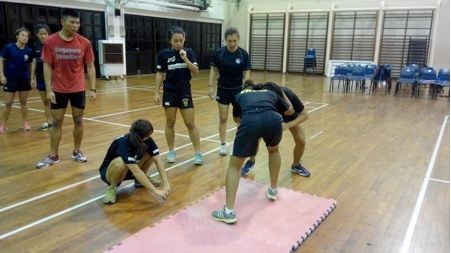 As an athlete, what advise would you give to your peers when it comes to cross training?
"First off I think that cross training is fun as it allows me to experience new sports, and with it learn new techniques and movements which I might not normally use in the sport that I am training in.
At times, participating in a new activity could be a refreshing and rejuvenating experience and 'a breathe of fresh air' as compared to the same repetitive movements and motions that you experienced in your core sport which I feel helps refocus the mind when you get back to training."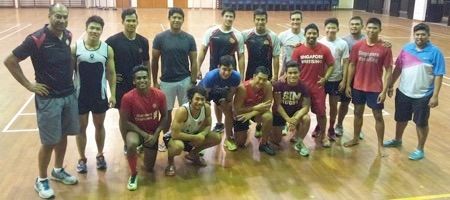 Thank you brutha! The floor is yours if there are any shout-outs or perhaps you could let us know on how and who to speak to should anyone be interested in incorporating wrestling into their sports training program
"Hey Kees, thanks for the opportunity on letting me share a bit or so about wrestling.
I would like to thanks the coaches, who have guided me throughout my years in wrestling; Coach Sergei Beloglazov, Coach Paolo and Coach Alex. Also not forgetting my training partners Gabriel, Aaron and the two other Amigos Romulo and Roque.
For more information about us and Olympic Wrestling head to our official website or look up our Facebook page for current events and updates.
For enquiries or if you guys are keen to incorporate wrestling into your sports training program, you may get in touch with us through email at info@singaporewrestling.com and our friendly officers will get back to you shortly!"
Cross-training is nothing new but it has become an even more important aspect of an athlete's training regime. The path to success is never easy and as athletes; it's always useful to equip oneself with tools and knowledge that at times can only be gained from beyond the scope of one's chosen sport.
We'd like to thank the Wrestling Federation of Singapore and Asyraf for their time.