"You should change your moniker to ​The Social Media​," I said, which got his attention. He looked up from his phone and we both laughed. Being in fight sport, moments like these are always welcomed.
Laughter, after all, goes a long way in soothing frayed nerves, easing tensions and erasing disappointments. For Syafiq Abdul Samad, or better known as 'The Slasher' in the local and regional Mixed Martial Arts (MMA) scene, his laughter and smile could well be a propitious sign of sweet successes to come.
"… to be a World Champion."
The 22-year old currently holds a record of 4-1-0 in MMA. For the uninitiated, it means he's won 4 and lost only 1 in his professional fighting career but here's the impressive bit – his wins have all been via TKO, KO and submissions. If that's not making a statement, he's also the first Singaporean to fight and win in a Pacific X-treme Combat (PXC) event, arguably one of Asia's biggest MMA promotions. "My dream is to be a World Champion," he said, catching his breath after a hard session of pad and mitt work under the tutelage of his trainer and mentor, Arvind 'The Juggernaut' Lalwani, a local legend in his own right. What was surprising wasn't his proclamation but the way he said it.
There was no hollow bravado or (pretense) arrogance; he was so polite that you can't help agree that maybe he does deserve whatever success is waiting for him. But that's exactly what makes him endearing as the athlete you'll always be rooting for – his humility.
"Tell me about THAT day."
Beneath his genuine respectful and accommodating nature (shy even), I know he had a story to tell – something that drives him to be better tomorrow than he is today. Syafiq's foray into the sport wasn't inspired from watching his favorite MMA athlete in action; it was the result of a tragic event that almost took his life.
As we sat on the gym floor (and as he puts his phone away for the umpteenth time), I just had to ask, "Tell me about THAT day." His expression changed and the smile disappeared. For a brief moment, I thought I had perhaps crossed the line. "I was 14 at the time, my friend and I were walking through our neighborhood when we found ourselves surrounded by a large group of people," he paused for a moment. "They formed a circle around us and the next thing I knew, I was on the floor getting pounded from every angle." Little did Syafiq know that at that moment he wasn't just getting a beating – he was being brutally hacked as the assailants were armed with (possibly) knives, amongst other things. "I didn't realize how bad it was until they fled and my limbs were literally dangling as I dialed for the ambulance." It was an unfortunate case of mistaken identity and as he spoke about his long recovery, which included learning to walk again. I couldn't help but asked about his friend.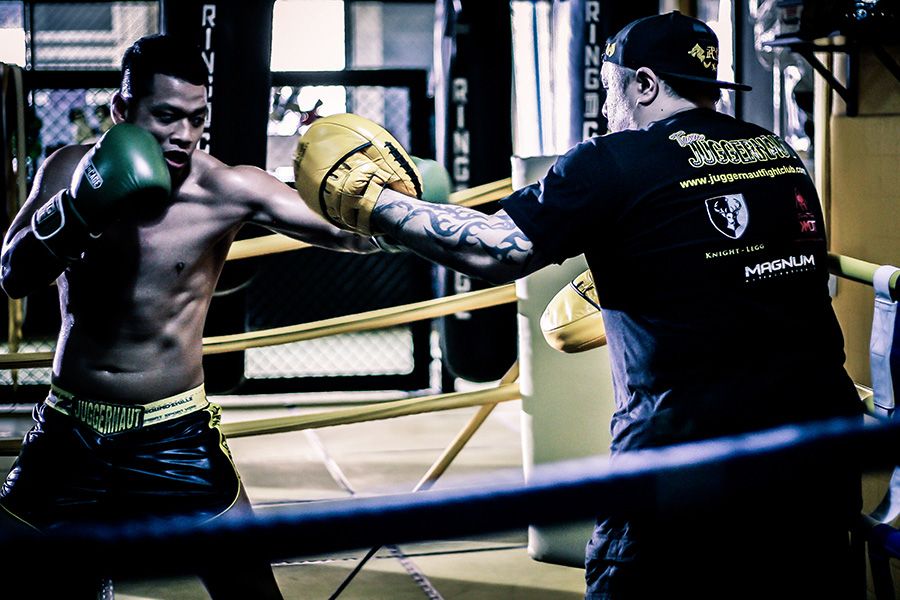 This is where he earned my absolute respect.
Over the years, Syafiq has learned to forgive and focus on what's important. Out of that same respect, I left the subject as it was, in the past. The one positive thing that transpired from that episode was that it ignited his interest in fight sport and "The Slasher" was born.
"Fight sport and myself – we're inseparable."
"I know this may sound clichéd but I can't imagine my life without fight sport. I wouldn't know how my life would have turned out if not for combat sports." Continuing he says, "I'm really thankful for the opportunities in and out of the ring that the sport has given me. I've been to places, experience different cultures and met many people, all of which wouldn't have been possible if not for the sport."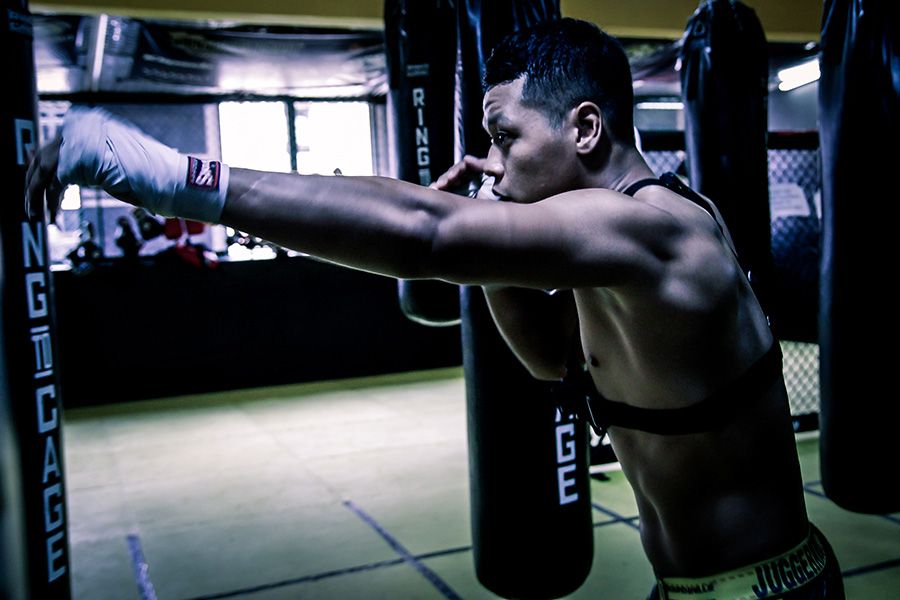 He also emphasized how the sport has taught him a lot about discipline, commitment, moral values and most importantly, humility. "Fight sport and myself – we're inseparable," he quipped. The smile returned to his face and it lit up with gratitude and determination.
"Each time I'm at the gym, all I think about is improving myself. Sure there are times when I feel unmotivated but who doesn't right? But I push on and remind myself ​You will feel better and truth be told, I do… every time!" The reality of this sport is something that he is well aware of as well.
"Let's be honest, fighting doesn't pay much except for the few percentage who make up the big marquee names but I love what I'm doing and that's all that matters. I'll keep putting the hours in and reaching for the stars because as they say, even if you don't quite grasp one and you fall, you'll land on clouds and that's not so bad, is it?"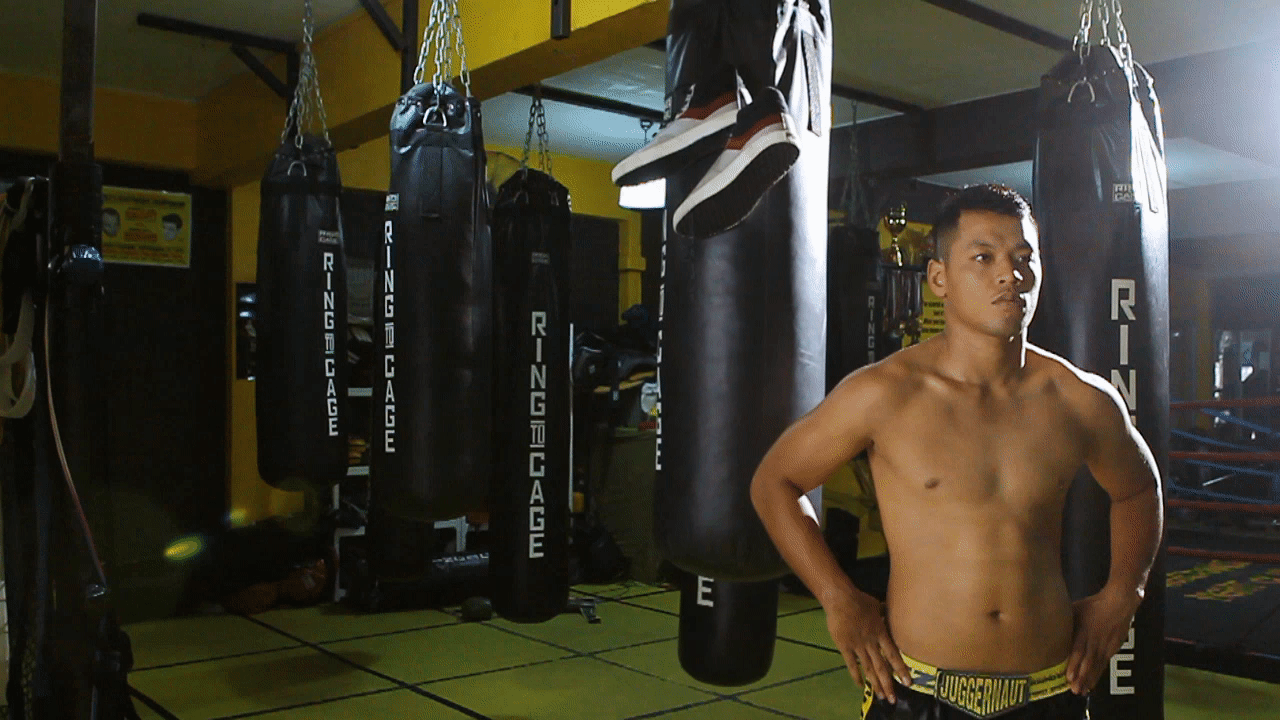 We laughed and I left him to his phone. Indeed you have to put in the hours and effort if you're determined to succeed. This includes utilizing the various social media channels to stay in touch with your fans and everyone who's supporting you. It's a tough industry where anything can happen at anytime especially opportunities and no doubt, he will be ready when that happens but for now as he humbly puts it, "I take it one day at a time."
Photos: Zamri Hassan
Cinemagraph: 201 Productions
Written for PONY "DO YOU" Platform