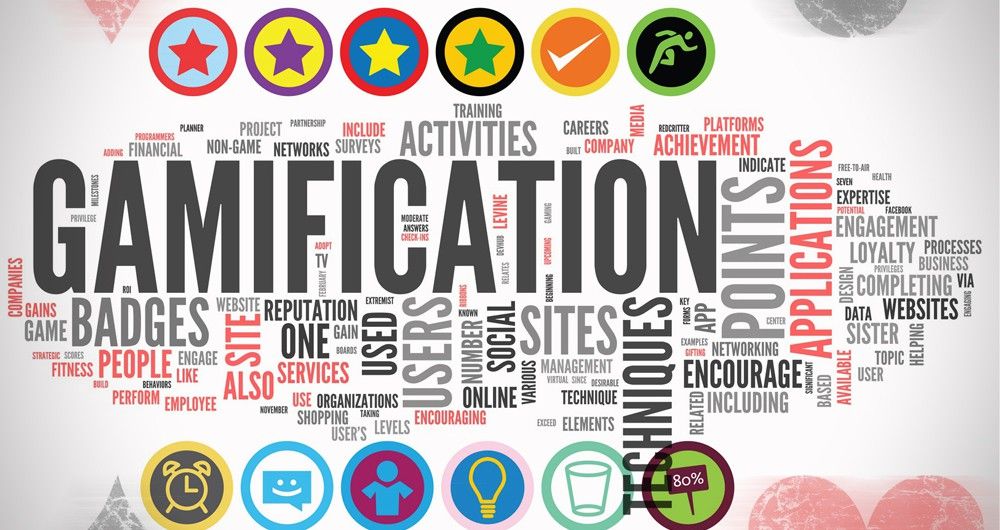 Long gone are the days where mobile games are played for the sake of pure fun and anti-boredom. Business owners and the mobile technology have taken advantage of the popular phenomena of social games.
Today, mobile technology has enabled businesses to be close to customers. Customers can be made aware of offers and other specifically tailored news relevant to the business and their products from the convenience of their handheld devices. And by having fun at that!
Gamification, amongst other things, is now used by businesses to motivate employees and generate buzz. It is now a key strategy that can improve customer engagement.
Examples of gamification include loyalty programs, cereal box prizes, employee-of-the-month schemes, hidden tokens within apps and more. The current digital age and the rise in smart phones use, presents more opportunities for gamification.
Gamification is serious business and brands are employing this strategy with great success.
An example is Volkswagen Group's "people's car" success. The brand engaged consumers in China with an online crowd sourcing campaign to help them develop a new version of the "people's car." The response was overwhelming with 33million people having visited the site by the end of the campaign's first year. One of the winning concepts was also turned into a video that became viral.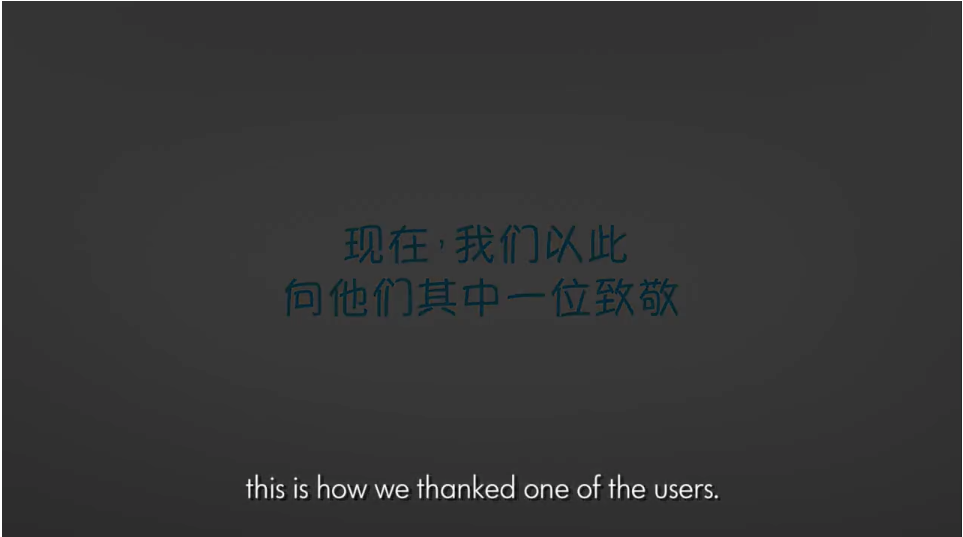 Samsung have also implemented gamification technology successfully and reaped rewards. Its Samsung Nation rewards program enables customers to earn badges and have fun while discovering everything that the brand has to offer. With social loyalty and customer engagement has its focus, Samsung Nation encourages customers to review products, watch videos and participate in Q&A sessions with other users. The brand focused on explaining the benefits of getting involved with the community to encourage users to review products and create valuable branded content for the company.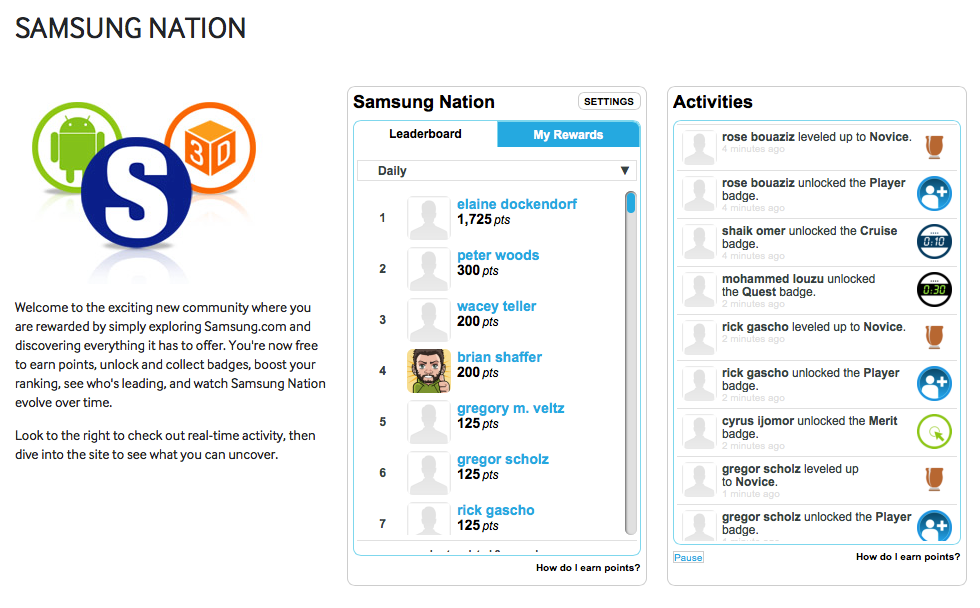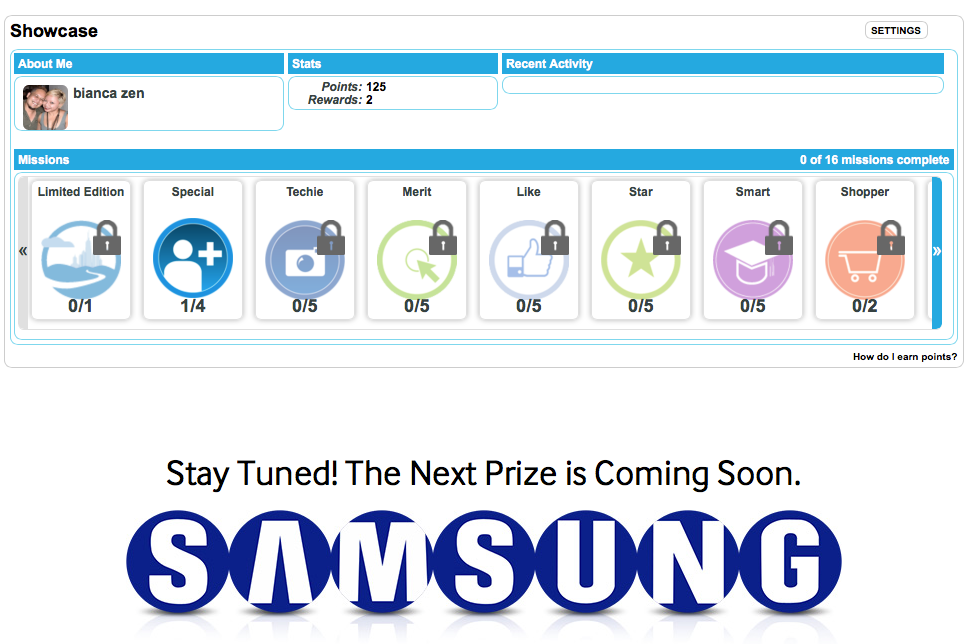 Verizon Wireless amplified its brand recognition via Verizon Insider, a hub for the company's events, contests, sponsorships and social initiatives. By getting personal and more interactive while rewarding users for getting involved, the brand is also ramping up its drive for customer loyalty through this gamification technology.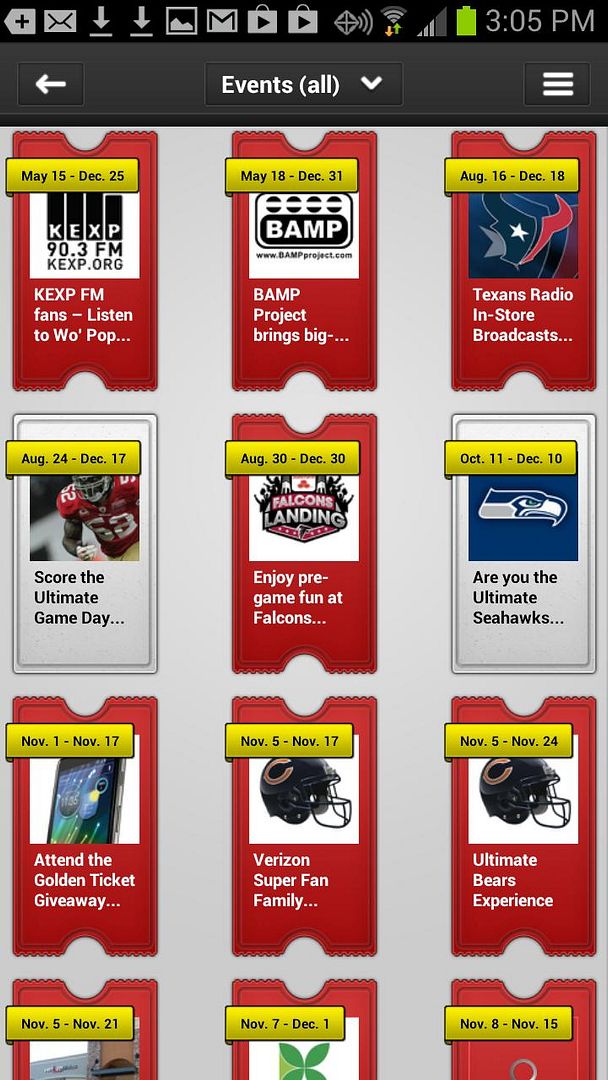 Gamification can also bring success in the education field.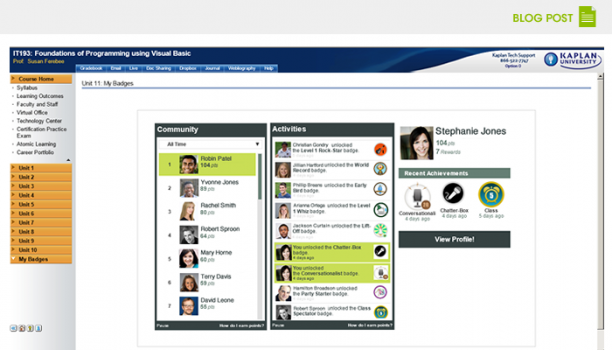 Kaplan Universityimplemented Badgeville solutions to enhance its curriculum by encouraging more engaged participation. By adding game elements to online education, Kaplan saw positive results in the form of higher student grades and a decrease in the rate of students failing to complete courses and programs.
And implemented to deal with social issues.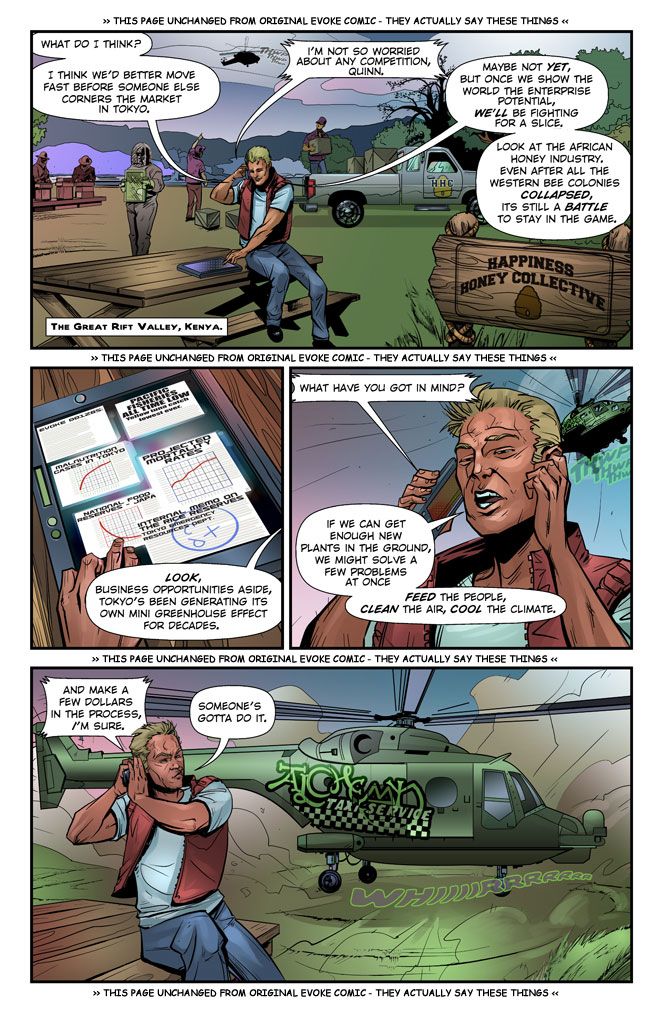 The World Bank's EVOKE project is an educational game encouraging youth to develop innovative solutions to problems such as hunger and poverty. In the game, challenges come in the form of 10 missions and 10 quests spread over a period of 10 weeks. Successful completion of the challenges earns the user the distinction of being a "World Bank Institute Social Innovator." In the game's maiden season which lasted from March to May 2010, the winners also reaped benefits such as seed funding for new ventures, travel scholarships to share their visions at the EVOKE Conference in Washington, D.C., and online mentorships with business leaders and social leaders from around the world.
Gamification is currently being applied to customer engagement, employee performance, training and education, innovation management, personal development, sustainability, health and wellness and many more. The opportunity it presents is indeed limited only by the imagination. Applied correctly, gamification can bring in rewards to not only your customers but more importantly, your business.
If you would like to reach out to your customers who are on the go, 8 Connect has recently launched Instant App Cafe. You can create and publish you own app for just S$50 a month. With more than 10 features in the app such as Stamp cards, Coupons, Menu, Product Catalog, Click to Call, Map Locator and Events, you can now notify your customers of deals and promotions easier. Instant App Cafe can be downloaded via Apple App Store and Google Play Store.
Written for Consumer Strategist