If you could sum up Shinya in one word – it'll be a very long one. He trains, teaches, competes and is a husband and a father. Now repeat that a couple of times a day and you'd probably be an inch closer to the man's daily routine.
I first saw Shinya at a grappling competition organized by the folks over at Grapple Asia. But I first introduced myself and shook his hands at a junior/kids wrestling class. Kids Wrestling class in Singapore? Yes, it exists much thanks to Meerkats Wrestling. We were both there minding our little ones.
Wrestling has been around for ages – it's arguably the oldest sport and in many ways, something that we all used to do unknowingly as kids. Given his background in martial arts or rather despite that fact, I was still curious as to why he decided to sign his son, Eishin who's still a preschooler, up for wrestling.
How did you get to know about wrestling in Singapore?
"I used to train at Juggernaut Fight Club and rolled with Gabriel in Jiu-jitsu. Someone told me that Gabriel is from Singapore's Wrestling Federation. So that's when and how I started wrestling."
How long has Eishin been attending wrestling classes and what prompted you to sign him up?
"He's been attending classes for 6 months now (Ed: At the time of this interview). I personally know that wrestling helps Jiu-jitsu, actually it helps any sports a lot. I wanted a sport that would equip my son not only with a high level of fitness and health but more importantly, something that would build and instill self-confidence. I chose wrestling because it equips you with the necessary tools and skills to survive in the real world. It makes you strong and I want my son to be strong in the real world."
What are some of the changes that you've noticed about Eishin since he's been wrestling?
"He loves it! For him, it's something unique that's his. He would head back to his kindergarten and share the techniques he's learned with his friends and even teachers! It really helped him in gradually developing his confidence."
Online gaming and staring at mobile digital devices seem to be a 'sport' amongst today's kids – how important is it for kids to get involved in some form of contact sports for their well-being?
"Healthy human relationship is important in development and wrestling encourages that. If kids build their relationship only in the virtual world via online games etc they don't experience (visually particularly) any emotions or human reaction of others and furthermore, even if they choose to ignore for example a computer's instructions or questions – it's not an issue, they just move on to the next! Eventually this might influence the way they think and do stuff. They would assume that they don't have to answer to anything and that, as a human being, is not healthy."
"The physical contact aspect of wrestling allows you to learn self-control and restraint, build your confidence and improve on your social communication skills. When they wrestle with other kids, they learn to respect each other under the uncomfortable positions. There's also a medical research that states – physical activity can increase brain plasticity, or the brain's ability to change and grow over time, which is conducive to learning, memory, and cognitive function."
To all the parents out there who are still perhaps in two minds or concerned about getting their kids involved in wrestling, what do you have to say?
"Dan Gable summed it up best – Once you've wrestled, everything else in life is easy but if they need further assurance there's a great blog entry by Cael Norman Sanderson that I personally agree with and basically sums up my opinion."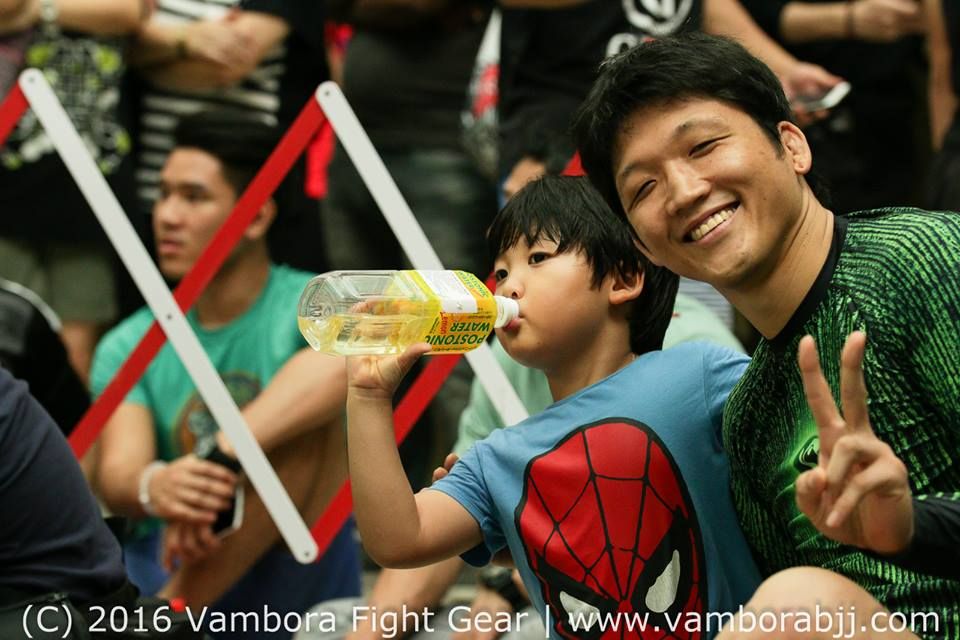 So you heard it – if you wanna build character for your kids, start today. And wrestling is a good start!
Photo Credits : Shinya KKT, Meerkats Wrestling, Vambora Fight Gear & ZH Photography.