Perseverance is key in sports. Without it, no goals can be accomplished and inspiration would be just a myth.
"Sports do not build character. They reveal it."
– Heywood Broun
 These days it seems more people are getting into sports for (and because of) the commercial value rather than the substance- for lack of a better word. Sure, along the way some of these folks might just discover the true beauty and essence of their chosen sport. But chances are, most will find the discipline, dedication and determination, a tad overwhelming.
Gabriel Huang isn't one of them.
As the Operations Manager for the Wrestling Federation of Singapore, the weight of his responsibilities and duties would put lesser men to shame. But thankfully, he's been blessed with a tremendous bunch of people who share the same goals and aspirations in the name of Wrestling.
Gabriel has just returned to these shores after an overseas stint recently and took some time off to fill us in on his experience.
Welcome home brudda! Fill us in on what your trip was about please.
"Thanks Ke'es, its great to be back! I received a scholarship from the International Olympic Committee(IOC) through the Singapore National Olympic Council for a 3 month coaching course in Budapest, Hungary."
For the uninitiated- why Hungary?
"Since the ancient times, Hungary has always been a nation with a strong physical and sporting culture. At present, Hungary is one of only 2 countries working with the IOC to offer this course in English, the other being the USA. The University that I studied at, The University of Physical Education also known as TF (and until most recently known as the Physical Education & Sports Science Faculty, Semmelweis University) has produced 152 Olympic champions and many more World and European champions since its founding back in 1925.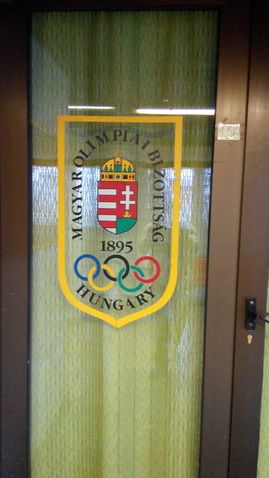 The university has such a solid program that they are regularly hired by Ministries all over the world to improve their PE programs. In fact, our Ministry of Education in Singapore has been working with TF for the past few years to improve the structure of our own program."
What was the first thing that struck you when you showed up for class?
"Actually, the first impression I got wasn't that great. When I entered the school, I found the compound to be small and unlike what I had expected. The main building though reminded me of Hogwarts with its huge and really old hallways! However, when my professor, Dr. Tibor Barna took me for a tour around the campus, I was blown away.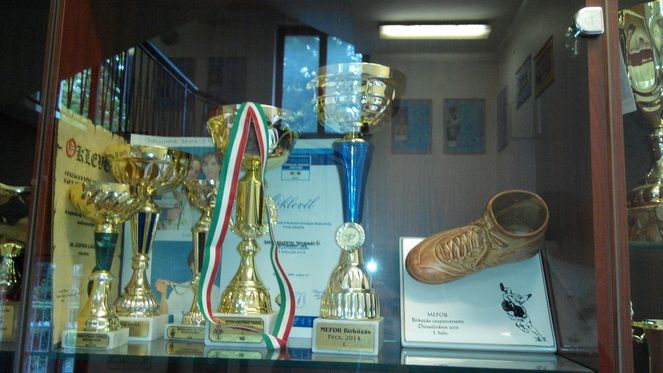 I had the opportunity to see the various programs being delivered to the PE students and got to witness a gymnastics class where the students were learning to do backflips, front somersaults and ring muscle-ups. I remember saying out loud that I didn't think any of our PE teachers in Singapore had to do any of that as part of their curriculum and Dr. Barna replied me saying that he didn't think most of the world's PE teachers had to do any of that and that their program was on a different level.
As to my first impression of class, it was awe inspiring to be surrounded by so many different high caliber coaches of different sports, from over 20 different nations!"
I'm guessing apart from brushing teeth and keeping warm at night, there's more to your Budapest daily routine. 
"My daily routine varied depending on the day of the week. On Mondays, Wednesdays and Thursdays, we would attend 4 hours of lectures in the morning, followed by a lunch break where I would go home to prepare and have lunch with my housemates from Cambodia and Malaysia before heading back to school in the afternoon for wrestling practice with my classmate from North Korea (he was the only North Korean as well!) and the University's wrestlers.
On Tuesdays and Fridays, I would attend wrestling specific lectures in the morning followed by practical wrestling sessions in Greco-Roman and Freestyle. On Fridays, there were double practical sessions and on some weekends, we would either attend local competitions or go on a school trip." 
Stay connected with Wrestling Federation of Singapore.